How To Avoid An Airbnb Scam That Could Ruin Your Vacation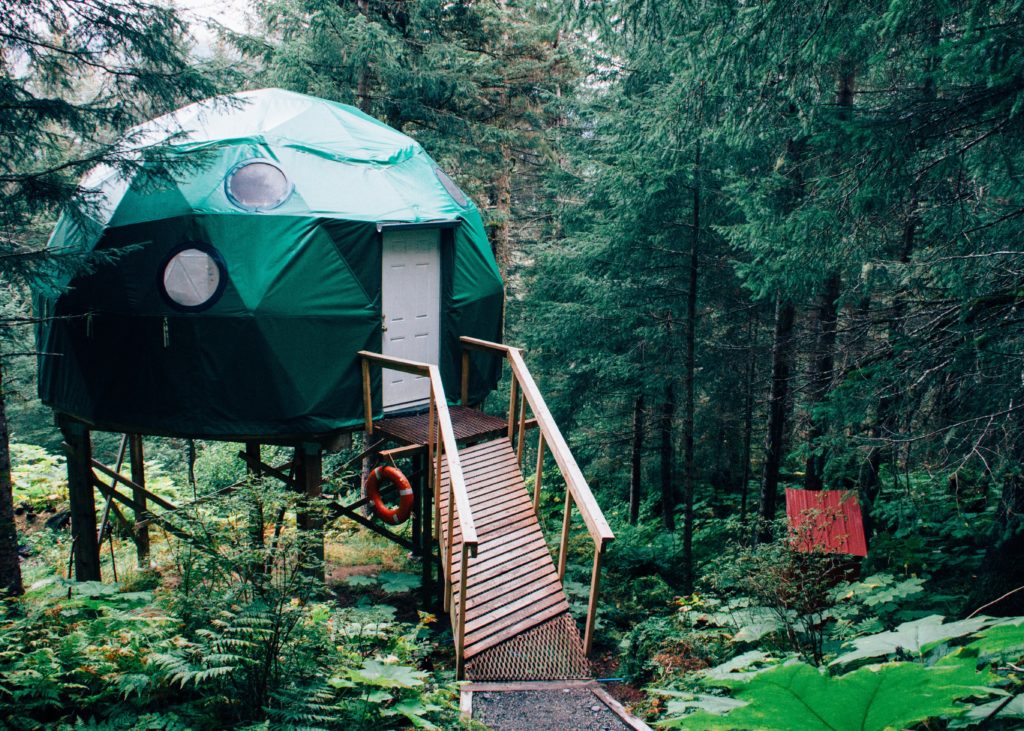 In October 2019, VICE writer Allie Conti covered a nationwide Airbnb scam that left her with a bizarre, subpar rental in Chicago after paying a high price for a different unit. Unfortunately, that's just one of many stories. Across the nation, Airbnb scams — and vacation rental scams in general — are a "growing concern," according to a report from the Better Business Bureau. From bait and switch tactics to review intimidation, travelers across the world have been taken advantage of in their pursuit of a place to stay. 
What are the ways an Airbnb rental can go wrong? VICE spoke to almost 1,000 Airbnb customers and heard varied horror stories, ranging from fake damages to unsafe living conditions. One of the most common misleading rental scams was a classic bait and switch. Airbnb hosts posted beautiful photos of their property online, but when the day of the guest's arrival came, the host called and claimed an issue, such as a plumbing leak, had come up and the guest needed to stay at a different property. That "different property," of course, was of lesser quality — whether it had fewer bedrooms, little to none of the promised amenities, or was in a completely different part of town.
Perhaps what makes Airbnb scams most concerning is the last-minute nature of them. What is a renter to do if, hours before their rental in a remote town begins, they are told they need to switch properties? Counting on an Airbnb reservation ultimately means banking on vacancies at other properties or having the money to shell out for a hotel if it goes awry. 
Airbnb is working to improve safety and verification features to address scams. Most recently, CEO Brian Chesky announced Airbnb will verify all of its current listings by December 15th of 2020 as well as create a 24/7 hotline for guests to access a rapid response team. In the meantime, here's what you can do to protect yourself.
Only pay for your Airbnb rental through the app: This method is more secure for the renter and host. Airbnb warns users on their help center, "Protect your finances by paying only through Airbnb's secure payments platform." Ultimately, if you pay outside of the Airbnb app, Airbnb cannot prove your deposit or purchase, impacting any potential for a refund.
If an Airbnb host tries to charge you for property damage, call customer support: If you've been falsely accused of damage to property, don't immediately pay the host. Airbnb can provide a team member to assess the situation and resolve it accordingly. Airbnb noted that their team requires hosts to provide "clear documentation for damages, including receipts and billing statements from reputable companies" and that their team checks these receipts to ensure they are within a normal range of market price. As such, if you are being charged an exorbitant amount, be sure to clarify your concerns with the Airbnb support team.
If something about a listing seems off, look elsewhere: Ultimately, anyone can be scammed on Airbnb or similar vacation rental sites. However, few scammers are able to do so without a trace. Pay attention to warning signs. Are images of the house so pristine that it looks more like a stock image? Are all reviews short and 5 stars? Is the host being pushy or aggressive in messages? These are all indications to keep in mind when booking.
As easy and convenient as it may be to find lodging on apps and sites like Airbnb, it can also be risky. For their part, Airbnb seems to be taking steps to help users avoid these scams. Of course, it doesn't hurt to take an extra moment to gut-check your next listing.
Simplicity Bryan is deeply entrenched in the worlds of self-help, gratitude, personal finance, and organization. She's happiest paddleboarding with her pup and storytelling with a purpose. You can follow her here.
Image via Unsplash
Like this story? Follow The Financial Diet on Facebook, Instagram, and Twitter for daily tips and inspiration, and sign up for our email newsletter here.