As A Frugalist, Here Is The One Monthly Splurge I Allow Myself — & Why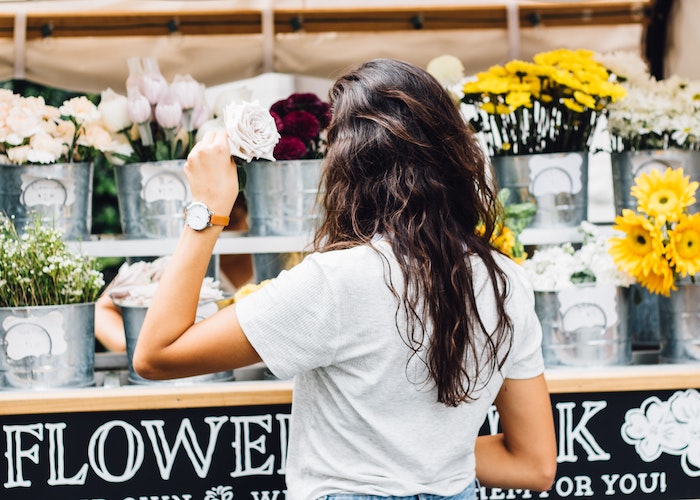 Pre-pandemic, one of my largest expenses was my gym membership. From being conveniently located near my office to having private showers, luxe amenities, and excellent group classes to boot, it certainly wasn't cheap. After an injury in college that left me unable to work out properly for months, I realized the value of having trained professionals on-hand to spot and correct my form. Most importantly, I needed to be kept in alignment since I favored one side of my body much more after the injury. At my gym, I not only built a community I loved, but I was also able to rebuild and heal my body. 
Well, after nearly a year of at-home workouts, I've come out of alignment and my old injuries are flaring up. While a physical therapist has helped, I struggled to find a solution on par with my old gym instructors. Cue: a massage therapist. Not only have monthly appointments allowed me to maintain my workout routine without injury, but they have also kept me sane, mentally and emotionally. 
For one, my massage therapist is one of the only people who touch me during the pandemic. Given that I essentially live in lockdown, I've been socially distancing since last March, and have a pod that consists of just one other friend, outside of my roommate. Needless to say, it's lonely and detrimental to one's health to not have human contact for such a long stretch of time. But my massage therapist is incredibly personable, kind, and takes COVID precautions which allows me to feel safe having her in my home. She comes to me, bringing a foldable massage table and washed sheets and I usually have her set up near an open window so that we have added air circulation, despite us both wearing our masks.
The sessions last 1-2 hours and she charges me a flat rate of $100, regardless. The reason for this is because my massage therapist is wedded to the craft—massage therapy is her passion and while it was her full-time job pre-COVID, she always took frequent breaks and put limits on the number of patients she saw per day, so that she'd be able to do her best work. She also did this so that she wouldn't begin to hate a hobby that she loved so much. As such, it's hard for me to know when the sessions will end since each time is different. While they're all full-body massages, she focuses especially on areas that she feels are tighter or problematic, whether it be my lower back or my calves or the back of my neck. 
With a flat rate of $100, though, I'm able to fit her into my budget with ease and it absolutely feels worth it, given that most massage therapists would charge a lot more for an at-home visit that exceeds an hour and is almost two, most of the time. I tip generously, but even then, the sessions are absolutely worth it, considering that my body feels replenished afterward. 
I had never gotten a full-body massage pre-COVID but now I completely understand the hype. While more frequent sessions may be better for some, as a young millennial, I find that once a month is perfect for pushing me back in alignment. My muscles always feel sore in the best possible way after a session and my massage therapist will often follow-up with me on exercises or other recommendations she has if she picks up that I'm struggling with a particular body part or position.
Now, a massage therapist is not a necessity for many—and honestly isn't even a "necessity" for me, despite my mild injuries—but as I mentioned before, it's more than just a physical need. It fulfills me in a mental and emotional capacity, as well, as I'm able to relax and trust someone into my home—a feeling we all haven't experienced in a long time.
Not everyone will be able to find a massage therapist who comes home during COVID. But, if you can find one, I highly recommend the experience. From what I know, rates are lower at present than they would be in a high-end studio with essential oils or soothing music since the ambiance of your home isn't always the most relaxing. Moreover, with so many massage therapists unemployed, at present, and not needing to give a portion of their salary to the studio that has hired them, I've certainly found rates to be much more manageable than brochures from pre-COVID advertised. 
My monthly sessions are a splurge I offer for myself, my body, and my mind. While it isn't as budget-friendly as a manicure, it sure feels a whole lot better. And at least this year, I'm abandoning much of my typical budgeting principles to put myself and my needs first. I spent too much of 2020 pretending that everything was OK and mostly normal, but the reality of the situation caught up to my body and mind—fast—so these monthly splurges are entirely worth it from that perspective alone.  
Editor's Note: You don't need a doctor's note to indulge in massage therapy. While a PT or at-home massage therapist may be out of your budget, consider seeing a masseuse at a massage parlor or spa. There are many budget-friendly options at various spa establishments that are inline with COVID and CDC regulations. Read more about the benefits (and non-hazardous ways) of booking a massage for yourself, here.
Keertana Anandraj is a recent college grad living in San Francisco. When she isn't conducting international macroeconomic research at her day job, you can find her in the spin room or planning her next adventure.
Image via Unsplash