How To Deal With A Millennial-Hating Boss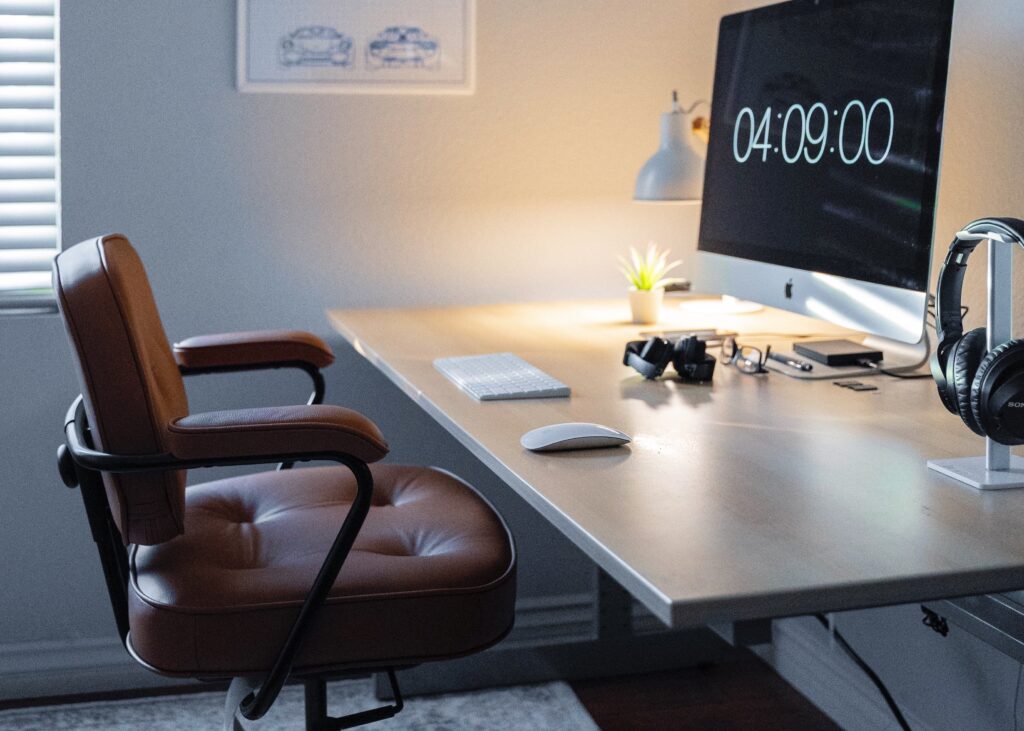 Hi there, and welcome to Ask An HR Lady! I'm Jazmine Reed-Clark, a career coach, writer, and podcast host of the podcast Office Politics. Prior to coaching, I worked in the human resources department, employee programming, and recruiting space for 4 years, primarily in the tech start-up industry. In each column, I'll be answering three of your workplace advice questions — from cover letters to complaints to disgruntled employees, I've seen it all (and made a few mistakes myself!). I'm excited to share my knowledge and experience with the TFD family, in hopes of empowering readers to advocate for themselves in the workspace and know their rights as an employee. (And while I love to give advice, not every situation can yield a simple response. It's important to research the employment laws in your state to make the most informed decisions.)
Question: I work at a media-based company, so most of the staff are millennials. 
However, this company is actually a longstanding TV station that branched out to have a digital department, once blogs and sites became big. I help run a major website for the company. Thing is, we have a new director who is over 50 years old, and she recently released half of our staff and replaced them with her colleagues that are between the ages of 55-65 years.
The remainder of the original staff (myself included) has been tasked with training these new-hires on everything editorial, and the training is pretty basic. From how to properly edit a post, to navigating the backend of a website and so forth. Once they become comfortable in their position, not so coincidentally, my new boss has "layoffs" (which she blames on the pandemic and budget), and terminates the staff that has seniority over the new-hires (ironically, those with seniority within the company are in their 20's and 30's).

While favoritism, nepotism, and cronyism are nothing new in the workforce, it's beginning to feel a lot like ageism… but against younger people. I also accidentally stumbled across the timesheets of the newly hired, and they are even getting paid upwards of double the rate of the younger (pre-existing) staff.
I contacted EEOC to complain about this (our HR person is actually a colleague of my new boss – sucks!) and they said that "reverse ageism" is NOT a thing. While there are rights to protect people of a certain age from being discriminated against for being older, there are none to protect those from being discriminated against being young (under 40 years old). AND THE ISSUE DOES EXIST! Nearly 80% of the staff has been replaced with my boss' older friends.
What do I do? I want to get ahead of the issue and not "wait my turn" to be terminated. 
— The Young & The Stressful
---
Hi Young & Stressed,
 Oof, first, I am sorry you're experiencing this. I can only imagine that it's disheartening, frustrating, and feels like a situation with few solutions. 
 I don't have all of the background information, so some assumptions (company size, your seniority, etc.) will be assumed. Nonetheless, I think you can approach this issue with a couple of options. 
 Workplace discrimination is a serious matter, and your employer has a responsibility to cultivate and foster a safe, inclusive, and equitable working environment. Whether or not their employee experience mission is driven by altruism — or to avoid employee lawsuits — I'm guessing a major network has a filled-out People Team and/or Human Resources department. If correct, you'll want to speak with the Employee Relations branch of the HR department. They are responsible for fielding serious complaints and are the team that will typically facilitate any investigations. When you contact the team, you should expect to "show receipts," aka have documented evidence to back-up your claims of reverse ageism. If you don't have this on-hand, begin to document the reverse ageism you witness and experience. Examples could include remarks, leaving younger employees out of workplace activities, and being passed over for promotions. 
Now, I think you could get more receptive feedback and engagement from the HR team if you approach the issue in broader terms as a "hiring discrimination" issue over an explicit "reverse ageism" issue. It may seem like I'm splitting hairs here, but companies should be practicing hiring practices to minimize unconscious bias and hiring discrimination. And the HR knows that. The complaint should instigate, at minimum, an audit or evaluation of the current hiring process. And if you work for a company that is committed to its mission to serve employees, the process will be updated accordingly.

Further, I would consider joining a workplace employee resource group (ERGs) and bringing up the topic in a safe space. Often, and in my experience, executive stakeholders and those with some bidding power are active in the ERGs, or on a diversity board, and want to help bridge the gap in any areas of opportunity (or, again, avoid any future lawsuits). 
Now, pivoting to "getting ahead of the issue" in a different sense, here, I'm assuming that you want to stay at your current employer. If that's the case, two words: transparency and trajectory. OK, three words: transparency, trajectory, and documentation. 
Every employee is entitled to know the steps to leveling up (figuratively and literally) at work, and every good manager should be empowering their team members with clear and actionable feedback. Let your manager know that during an upcoming, scheduled 1:1, you would like to discuss your performance and what success in 2021 looks like. Be clear that you hope to walk away with outlined goals that will benefit both the team and your professional development. Once outlined, follow-up with your manager in writing to ensure you're aligned. Be sure you're giving regular status updates and highlighting your progress along the way. Finally, as it relates to your relationship with management, you should be having skip-level meetings once per quarter. 
By completing the aforementioned steps, you're developing a blueprint for success per your manager's definition and demonstrating initiative and ambition. (Plus, there's a decent chance your manager is going to task you with the program or project they're not pumped to do themselves. And often, managers take care of the ones they can't afford to lose.) 
 To recap, document everything and reach out to your assigned Employee Relations Manager about unconscious bias and hiring discrimination. And be sure to connect with your manager on actionable goals and your professional development at the company.
***
Those are my tips! Here are articles that helped me over the last year and what I would recommend you read. (#NotSpon, just TFD articles that I have bookmarked. True story.):
How I Work 60+ Hours A Week To Make Extra Money Without Losing My Sh*t 
6 Work From Home Rules From Someone Who Has Done It For Years
7 Common Pitfalls of Working From Home
Image via Unsplash