Building Friendships In A New City Is Daunting — & Not For The Reason You'd Think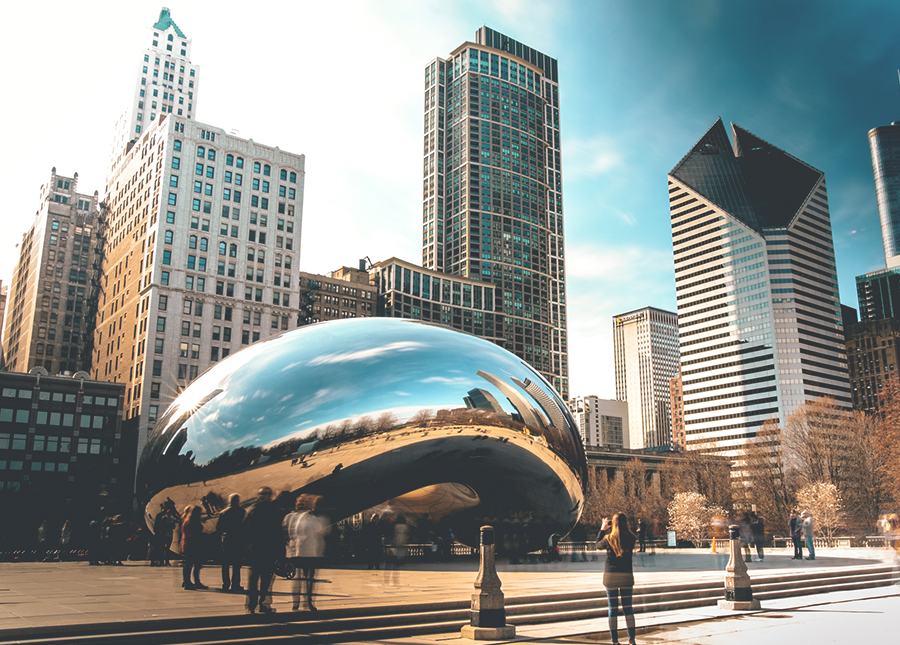 I honestly never thought that building friendships as a young professional would be a problem for me. It's apparent that meeting new people and dealing with a "new" culture and its differences would a huge challenge, but I didn't know that the nuances of other people's spending habits in the face of huge debts would intimidate me the most.
Being financially independent, swiping credit cards constantly, hanging out in the bars of Washington, D.C. almost every night — it's what I learned was the norm, and it was foreign and daunted me. As someone who's trying to be financially conscious, I was anxious that I might not be able to fit in due to my financial status.
I moved to D.C. after immigrating to the U.S. in June of last year. It is a diverse city, but working in it has sometimes made me feel isolated. I started working in an organization without any coworkers my age, and I badly wanted to build my own circle. Ever since I moved here, I've joined several social networking apps and platforms, like Meetup and Eventbrite, and different networking organizations. I've tried to expand my circle by going to different events. At one point, I started getting desperate.

Eventually, going alone to a bar for a happy hour on a Friday armed with nothing but my awkwardness and eagerness to make new friends became a habit. My nervousness eventually faded, and it was productive to attend these events and buy myself a few cocktails or whiskeys while I networked. I was carefree and happy — YOLO if that's what you want to call it — until my bills started coming in. I realized I was spending almost 15% of my salary just to have friends. It was shocking, but I was too embarrassed to admit that I couldn't afford to hang out anymore. I didn't know what to say to these people. I found it so hard to say that I was broke that I started ghosting some of them.
I've also had to deal with the financial insecurity of living with my parents. I've met a lot of people who have been nice and understanding, but I've also met a few who have been taken aback and said, "Oh, you still live with your parents? Um, you should move out." It feels as if someone in her early twenties is expected to be completely financially knowledgeable and independent. It eventually started making me feel irrationally self-conscious and insecure about my life — a huge hindrance standing in the way of building a friendship with anyone. I began feeling like I shouldn't even try to mention anything about money or where I lived in order to feel validated.
I was building friendships, but also cutting people out due to my financial anxiety. I learned how to introduce myself without mentioning that I live with my parents; I now know how to dodge the question if it ever comes up.
Some of the new friends I've met have even asked me to hang out again, to go on a lunch date or a coffee date — which is great, except that saying yes to these invitations would cost me a lot. Spending almost $50 on transportation, food, and drinks for each hangout makes me feel irresponsible. I have a salary of an entry-level professional, and I live with my parents — but I also help them with the finances while setting aside some of my money for an emergency fund and my small investment on Ellevest. My financial situation rattled me and made me think, Why does building friendships in D.C. have to cost me $150 – $200 of my monthly budget? And why do I need to move out, when I know that I'd struggle and maybe end up in deep debt?

How can these people even afford this lifestyle? It appears that it is a staple to have a financially independent facade, regardless of whether you're also in debt and just winging it in order to feel validated. "We all have debts but at least we don't live with our parents anymore. And also, we have a budget for going out because it is the way it is. You ought to be like us." Why does that have to be the rule?
I know the value of money because I didn't grow up with a silver spoon in my mouth. My first job in the U.S. was a barista gig, and I had three jobs all at the same time before I finally got my foot in the door of the corporate world. I've experienced a ton of crap just to earn money. I still remember back when I had almost zero knowledge of how to budget, and how owning my first credit card threw me into a panic. Imagine my horror after seeing how much I was spending galavanting around mindlessly just to make friends.
Declining most people's invitations just so I can save money is still excruciating. I still can't confidently say, "I would love to, but I gotta pass because my budget is maxed out." If not silly, I still at least feel embarrassed.
But when I get too lonely, I have to set aside my financial anxieties for a night out with some friends and remind myself not to look too hard at my spending the next morning. I'm not sure if keeping in mind that most people I hang out with have student loans to pay and still manage to spend money on every hangout should comfort me. Yes, I still want to meet new people, and I still desperately need my own circle — but should it give me a run for my money? Should I be adapting their lifestyle and spending habits while I'm still young? It's still a huge question for me. Building your network as a young professional comes with excruciating expenses and faux financial security — but I still want to do it.
Erika Sabalvoro is a Washington, DC-based freelance writer and social and communications consultant from the Philippines. She handles the backend of the social media project Immigrants of America and could be reached at erikasabalvoro@gmail.com.
Image via Unsplash