How College Students Can Make Money Writing, Despite Their Major Or Experience Level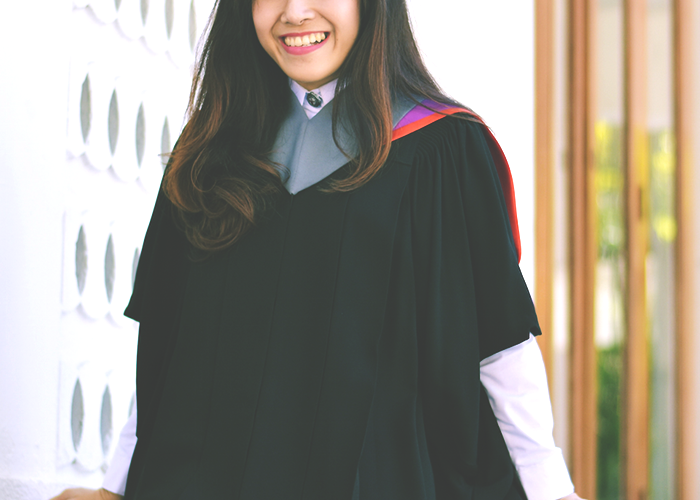 As the start of my senior year of college quickly approaches, my nerves, anxiety, and excitement are at an all-time high. Looking back, it was only three years ago that I sat in a less-than-reputable community college studying law each day. Yes, seriously. I entered my college career studying law. The reason for this is simple: I had no idea what career path I wanted to pursue. And because crime shows like Law and Order were constantly playing on my television screen each night, I figured a career in the law might just be one I could tolerate. Spoiler alert: I hated it.
Thankfully, a view months in, I discovered my passion for storytelling and decided that I would tackle the dream career that seemed somewhat unattainable: magazine writing. But due to a few financial and paperwork factors, I wasn't able to switch my major. Thus, I graduated with an Associate's Degree in Paralegal Studies while simultaneously doing all I could to advance my writing career. Post-graduation, I was able to begin studying journalism this past fall and will graduate with my Bachelor's Degree in December of 2018.
I often get asked how I got published in some of my dream publications, as well as making many career advances, while both still in college and not even studying journalism. The answer is far from simple, but what I can say is that there's really no secret. My small amount of success so far was all attainable through hard work — here's how to do the same.
1. Start writing!
Many people I currently study journalism with have big dreams, put aren't putting any effort behind them. If you want to be a writer, you have to start writing. Now, hold up: college newspapers can be great or terrible. Personally, I worked for my college paper for two weeks before quitting. If your school paper isn't quite your speed, start a blog. Plain and simple, it will gain you clips, and hopefully some attention.
I began writing in November of 2015 with a pretty terrible blog. I aimed the focus of the blog on the Broadway community, which I knew very well, and it picked up some traffic. And although I never earned a cent from the blog, it provided me with a body of clips I could use to prove my writing skills.
2. Utilize Google.
I can't tell you how many nights I went on Google and typed in "How To Be A Magazine Writer" or "How To Get Paid Writing." There are so many guides out there just waiting to be used. Another tip I learned from a good friend of mine is to search "College Contributors Wanted" on Google and to see what comes up.
While we're on the subject of contributors, let's discuss writing for free. This is a topic that many writers advise against for valid reasons: Your work is valuable and should be paid for. However, at the same time, were it not for the free writing I did when I started college, I wouldn't be where I am now, having a stable income from my work. I won't tell you whether or not to write for free, since that's a personal choice, and although I did some things for free that I now regret, being an unpaid contributor to some sites helped launch my career.
3. Start networking, even if you don't live in New York City.
It may seem impossible to make connections in this tight industry without living in a big city, but trust me, it's possible. Your best tool: Twitter. Find a good amount of writers you admire and follow them on Twitter, engage with their content, and reach out to them.
This is where having a blog comes in handy: I used my blog and a regional college newspaper I worked for to interview writers I loved. Doing so connected me with them and also let me gain insight from them.
Alright, let's get on to the paid writing part.
4. Start pitching.
Freelance writing can seem daunting, but it's so, so worth it. Basically, here's how it goes: You pitch an idea to an editor, they reject it or accept it (or sometimes, ignore it), you write a draft, you and your editor work on edits, and then, the piece is published and you get a nice, little paycheck. Of course, it isn't that easy.
Pitching is hard. That might seem overly simple, but it's true. Before you start pitching, make sure you have some solid clips to include in your email. I always advise young writers to make websites to showcase their portfolio as well. Once you have a decent body of clips, research how to craft the best pitch (there are so many guides out there for this). Some publications have specific pitch guidelines as well, so make sure to check that before pitching.
Basically, a pitch should be a short description of an idea you have that states the idea, why it's important, why it's relevant, why it fits that specific publication, and why you should write it. I try to keep all pitches between 250 and 300 words — editors are busy and don't have time to read five paragraphs.
Make sure to include a little bio about yourself as well as your clips. When you start freelancing, start small. My first paid piece was only for $20, and I was so pleased. Chances are that no one from Vogue is going to accept a college student's pitch who only has clips from their personal blog. Start by pitching smaller outlets and publications that may pay less, but where you will still get some exposure and some cash.
How can you find editors to pitch? Once again, use Twitter! Many editors will tweet out calls for pitches and will include their email in their bio. Also, I've found many gigs from searching terms like "looking freelance" or "looking writers" on Twitter.
5. Once someone accepts your pitch, work hard and keep pitching them.
While you should definitely be pitching more than one outlet, once you develop a connection with an editor, don't let that go. I have a list of outlets I have connections with editors at and I like to try to pitch/write for them once a month.
6. Build up your online presence, particularly Twitter.
Social media is a great place for writers to connect, and I'll even let you in on a little secret: some of my biggest freelance gigs came from me being on social media. Social media also helps you to craft and develop your voice and audience, which are very important as a writer.
7. Write about everything.
They say to write what you know, and that's exactly what you should do: Write about everything you know or are passionate about. For example, my recent assignments ranged from writing about Khloe Kardashian's best pregnancy looks to sexual misconduct to body image to even a short piece about baseball. Writing only one beat will limit you from gaining connections at multiple publications. By opening up your mind to all verticals of a magazine, you'll become a versatile writer and will up your chances of eventually being hired.
8. Intern.
It goes without saying, but internships are so important. And nowadays, you can even find many remote and virtual internships that you can do from the comfort of your own bed.
9. Take advantage of your school.
Even if your college doesn't have the best journalism program, chances are that your professors are local journalists themselves with many connections. Prove your worth to them, ask them for advice, and see how they can help.
10. Never stop writing.
At the end of the day, even if all your pitches get rejected that week (which happens to me often), keep writing. I recently started a new blog, and even though I'm not getting paid for it, I love it. It keeps my mind and creativity flowing when I'm low on assignments, and allows me to write about something I love whenever I want.
*****
Journalism is a tricky, ever-changing industry. And for those who graduate and enter it without any experience, it can be terrifying. Don't let yourself be one of those people. No matter your university or major, you can start making career advances, both networking-wise, portfolio-wise, and financially while still in school. By following these ten steps, you'll graduate with bylines that may take others years to get, as well as the knowledge that you are prepared and ready for the crazy adventure ahead.
Gianluca Russo is a New York-based freelance writer whose work has been published in BUST Magazine, Brit+Co, Romper, Byrdie, Playbill, Paste Magazine, Dance Spirit Magazine and more. Visit GianlucaRusso.webs.com for more of his work and follow him on Twitter and Instagram.
Image via Unsplash