Confessions Of A 30-Year-Old With 2 Degrees, No Job, & No Boyfriend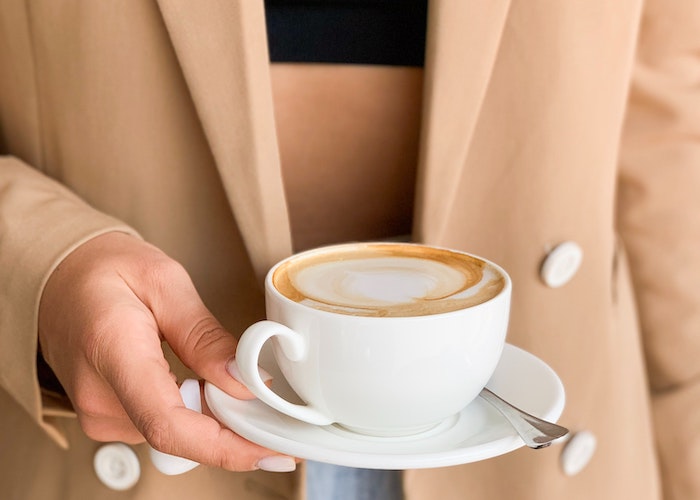 Growing up with my three sisters and one brother, I was always the one who did everything perfectly. Not that many people in my generation have families of five children, and most people think it was complete chaos growing up in my house, but I honestly loved it. I was the second-youngest, which basically means I was raised by a tribe of kids (as well as my parents, who are some of the best parents any kid could ask for), and when my little sister came along, I felt like I had my very own baby doll to take around with me. My childhood was pretty idyllic, and I'm not exaggerating when I say I was the kid who never got in trouble — excellent grades, good at sports and theatre alike, offered scholarships to three different colleges. Even my star brother who is now a lawyer with degrees from two different Ivy League schools was envious of me growing up, because I also managed to be a more well-rounded person, whereas he had to truly obsess over his work to succeed academically.
My dad had a very good job working as an executive in the medical field, which meant that even though we weren't "rich," we probably would have been if we only had one or two kids in our family. As it happened, my parents both wanted a big family, and my mom felt that if she was going to be a SAHM, she was gonna go big or go home. This meant that we got a lot of individual attention, and there was enough money to help us all go to school, as well as send us on a few "big" trips through our childhoods, whether that meant a visit to a European country with a class or a speciality sleepaway camp for our individual hobbies/interests. I was the "special one" who got to do both: a backpack tour of Spain with my Spanish-immersion class, as well as two summers at a prestigious East Coast theatre camp. With my loving parents and so *fucking* much opportunity/"exposure," the idea that I wasn't going to do something amazing, let alone have no career at 30, was just unthinkable. Of course I was going to do something amazing.
I took my scholarship to a prestigious California state school, where I double majored in Economics and Spanish. I then went on to do a Master's in International Relations at that same school almost directly out of undergrad, which I assumed would lead me directly into a dream job in Washington, DC.
I spent the next two years out of my Master's doing unpaid internship after unpaid internship. (Some of them came with a stipend, but it was nowhere near enough to live on in a city like DC.) I worked at an international development bank, a think tank, interned for a politician, and even had a stint as a "fellow" at a left-leaning political publication. I did basically everything, and during this time, my parents were kind enough to help me with some bills.
Mostly, I paid my rent in a very crappy room on the outskirts of the city via babysitting, and most of the people I babysat for were my bosses at these various "prestigious" internships. It was a vicious cycle of feeling like I was getting ahead via getting to know these bosses in a more intimate way, but ultimately being taken less seriously because they just saw me as the nice 20-something who helped out at the house more so than a rising star at whatever company it happened to be.
I had a minor breakdown at 26 when my parents dropped the "we're cutting you off" bomb, and it became apparent that my weak leads at these different jobs were not going to manifest into an actual job. It appeared I was going to have to take a job doing something I had little interest in doing, and accept the fact that my field in DC was like acting in Hollywood: the competition is so fierce, and the level of qualification so high, that you can be "the best" at what you do from your town or high school or even college, and still not be good enough. There just isn't enough room for everyone to succeed, even people like me who were always the star of the family.
At that time, I was faced with two choices: move to another city where the pay and prestige were lower but the chances of getting a semi-decent job were higher, and the cost of living was more reasonable, or continue fighting it out in DC while working a mixture of service and babysitting jobs. When the guy I was dating moved to Seattle for a job with Amazon, I took that as the sign I needed from God to head back to the West Coast and try my chances there.
At first, things worked out pretty well: Chris (which is what we'll call him) and I moved in together in a cute little apartment downtown, I got a job working for a financial services startup where I worked in both Spanish and English, and we got a fat little cat who quickly became the love of my life. For my first year in Seattle, everything was going the way I'd hoped it would go in DC. I didn't have the thrill of being in the "best place on Earth" for what I wanted to be doing, but I was determined to leapfrog over the next few years back into DC, and then eventually to a Spanish-speaking country to work in diplomacy. My dreams had taken a detour, but my default of "work hard and be good and everything will work out" was keeping me buoyed.
Cut to my 28th birthday, when pretty much everything was in flames: the startup that had taken a chance on me had gone out of business, my boyfriend had left me for a colleague at Amazon, I moved out of my apartment into a shitty roommate situation, and I had to leave the cat I so loved with my ex and his new girlfriend (kill me) because the apartments I was finding in my price range and desired location wouldn't take pets. Cue the second breakdown, where I realized that I had done everything right and still found myself just like I had in DC: good enough to get by, not special or talented or brilliant enough to really make a mark in the fields I wanted to be in.
Like many people quickly approaching 30, over-educated and under-employed and feeling utterly adrift in the world, I considered becoming a teacher, but quickly realized that I hated teaching, children/teenagers, and getting up extremely early. That was an obvious no. So I then went down the list of other things that would allow me maximum time to apply for jobs and go for interviews, and found myself, you guessed it: waiting tables and babysitting. This continued on for nearly a year, in a downward spiral of frustration and rejection and the dual punch of being too qualified for some jobs and not qualified enough for others. I thought I was going to crack.
And then, when things couldn't get worse, they did: the family I was babysitting for regularly moved, and the restaurant I was serving for let me go because I had missed a few shifts for job interviews. I was now nearly 30, unemployed, single, and considering taking a lighter to my two prestigious degrees because they were now taunting me. I had gone my whole life being the one who did everything well, to being the one that people worry about and gossip about at Christmas because I can't seem to do anything right. Now, I'm considering moving back in with my parents and going for yet another degree, or at least living somewhere for free while I apply like crazy to every job I can find in the United States that somewhat fits my ideals.
Unfortunately, I don't have any big lesson to share in all of this when it comes to being 30 and no career direction, except that you never know where or what you are until you get there, and your image of yourself as this one person might only end up hurting you in the long run, because instead of being happy with the achievements you make, you'll just feel constantly disappointed that you aren't living up to that idealized version of yourself. I have spent my 20s holding myself up to a standard I couldn't reach, and at the very least, it's taught me to spend my 30s taking things as they come. I may die an unemployed spinster, but at least I won't feel that I failed the 10-year-old version of myself and my potential every day of my life.
It's not perfect, but it's a start.
(This post was originally published on August 5 2016, and has since been updated)
Caroline is an aspiring everything living in Seattle. She doesn't know what she wants to be when she grows up.
Image via Unsplash