Design Your Life: Love Actually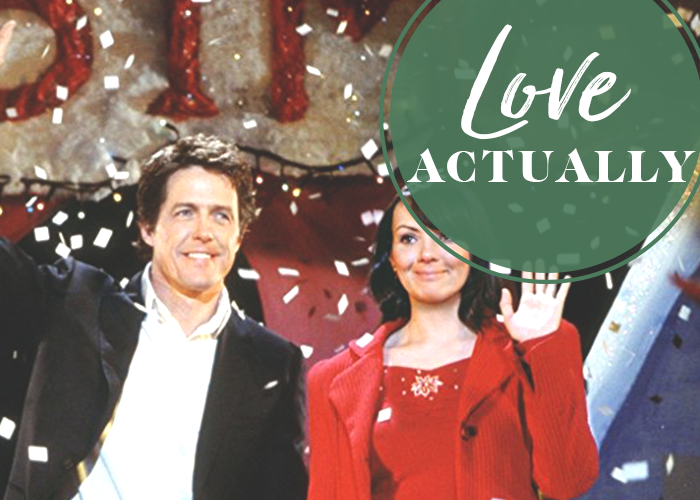 To see all of the posts in the Design Your Life series, click here!
Back again with a new addition! (I apologize for the gaps in posting these — Chelsea and I have been knee deep in the book tour planning, travel, etc., and it's been hard to churn them out!)  Anyway, people have incredibly polarizing opinions of the movie Love Actually — I'm firmly in the "highly enjoys" camp even if the movie has its flaws. (Also, I'm warning you now to not even try listening to the movie soundtrack to get you in the holiday mood because it is….not great.) But overall, I feel like LA it's an absolutely perfect movie to watch during the holiday season, and I never get tired of re-watching it this time of year to discover new details, character idiosyncrasies, layers of romantic relationships, etc. As much as people hate on this movie, I do find the characters believable, the plot charming, and the city of London to be utterly delicious to look at on screen with all the holiday festivities taking place. Also, there is no shortage of cozy winter style on screen, and there are references to good food and seasonal activities aplenty.
So, with the upcoming Christmas holiday fast approaching (only 10 days away, which I can't quite believe), and the fact that the movie is one giant countdown until Christmas day, I figured that now would be as good a time as any to revisit the LA universe in pursuit of a Design Your Life Installment. Here we go!
Anyone who knows me knows that I have a penchant for British food, desserts, baked goods, and drinks — maybe that's why I have a soft spot for this movie. And, for those of you who have followed this series for some time now will know that I put together a London themed Design Your Life — so forgive me if I'm repeating myself a bit here. But, there are just sooooo many good British culinary staples that get whipped out during the cold-weather — and specifically Christmas — season that are just too good to pass up. And so in the spirit of exploring the British-centric Love Actually universe, I've rounded up a short list of items that would fit right in among any scene and are easy to recreate yourself at home. Bonus points for seeking out the closest pub serving up traditional British themed delicacies if you have one in your area.
Chocolate biscuits.
The answer to, what do you have to *do* to get some chocolate biscuits around here, is simple — bake a batch yourself! While I've always been an enormous fan of the good ol' chocolate-topped digestive biscuits, ones that are baked off with a  totally chocolate dough are delicious too. I've tried to recreate those chocolate topped ones at home before, and I was surprised that I still craved the Mcvities  version afterwards. Womp womp. Also, Nigella Lawson has a great recipe for chocolate chocolate biscuits here.
Fruit cake.
Ahh fruit cake, it's the best and also the worst. Nearly every country has their own version, and the UK is no exception. When I studied abroad in college, I was there from September to December and during the course of the holiday season I had my fair try of different fruit cakes. I also saw them in grocery stores EVERYWHERE. Whether you enjoy them or not, you can't deny their staying power. They've been around in the UK since the 1700s where they were first referred to as plum cakes (got that lil tidbit via Wikipedia, obviously). Also, I was once told by a Scottish man (that Joe works with and introduced me to) that the key to enjoying a good fruit cake is to let it sit out on the counter for a good long while so it goes stale, at which point you can slice it up and dunk it into a cup of afternoon tea. While I might not enjoy this particular method, I wouldn't say no to at least trying to bake off a fruit cake at home at least once to say I did it. There's a well-reviewed recipe to try out here. 
Banoffee pie.
The very same Banoffee pie that Juliet brings over to bribe Mark into helping her find the video tape of the wedding footage he shot, you, too, can whip up a dang good version of banoffee pie in your own kitchen, And, with very little effort. Seriously, these pies are super easy to make and kind of hard to mess up. It's just biscuit crust, caramel, fresh bananas, and whip cream. I tested this BBC recipe a few months ago, and it does not disappoint! Highly recommend. Also, it just looks so pretty, doesn't it??
Yorkshire pudding.
The first introduction I had to Yorkshire pudding was while reading Harry Potter where Harry talks about seeing it on the table at his first Hogwarts feast. Since I had never actually seen Yorkshire pudding in IRL, I assumed it was some decadent and sweet dessert, but that could not be farther from the truth. It's actually a light batter made out of eggs, flour, milk or water, which gets baked in very hot oil that allows it to puff up. It's a very traditional English dish that's usually served alongside meats and other Sunday roast fixings. There's a great recipe for it here, so check it out!
Treacle Tart.
Finally, a holiday-esque activity worth a mention is treacle tart. And, I think we can do with a photo for that one since I feel that it's a dessert most people haven't come across or heard of.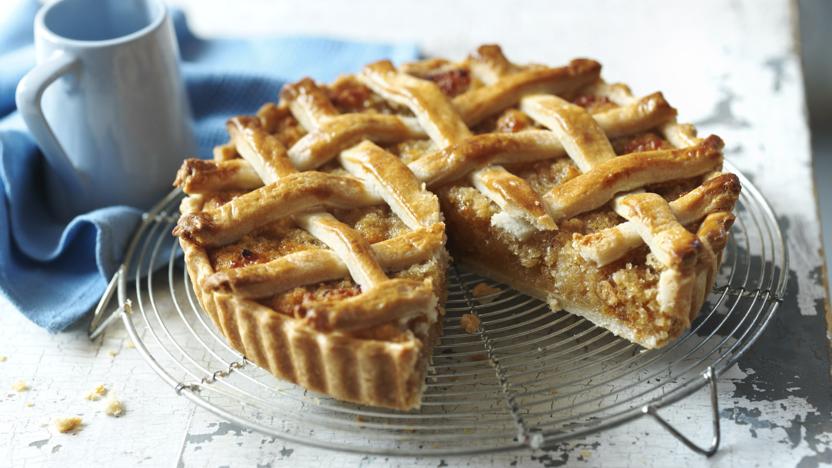 Image via BBC Food
It's super simple to make, and the filling only requires a few ingredients but it tastes heavenly when served with fresh, lightly-sweetened whipped cream. Mary Berry has a well-reviewed recipe here (as well as many beloved cookbooks), so certainly try it at home if you're feeling inclined.
In closing, I also thoroughly enjoyed reading this article which covered 35 recipes to whip up a traditional British Christmas Diner at home, which is a useful read.

Photo via
Plan a festive holiday "countdown" activity.
The countdown until Christmas day is one of the best ways I know how to appreciate the season to the fullest. When I was a kid, I used to have an advent calendar that I looked forward to enjoying every evening, but as an adult I like to plan activities that are more active and robust. Whether it's hanging a different ornament on the tree each night, coming up with a holiday bucket list that you slowly chip away at, or plowing your way through classic Christmas movies, the possibilities are endless. There are a bunch of great ideas in the articles below:
Make your own Christmas crackers.
Any traditional British Christmas celebration isn't complete without Christmas crackers. There's an interesting history of them here (<– but beware, the site design is so terrible your eyes will hurt). While you can get kind of carried away with making these as elaborate as you want, I found a pretty easy DIY for them here.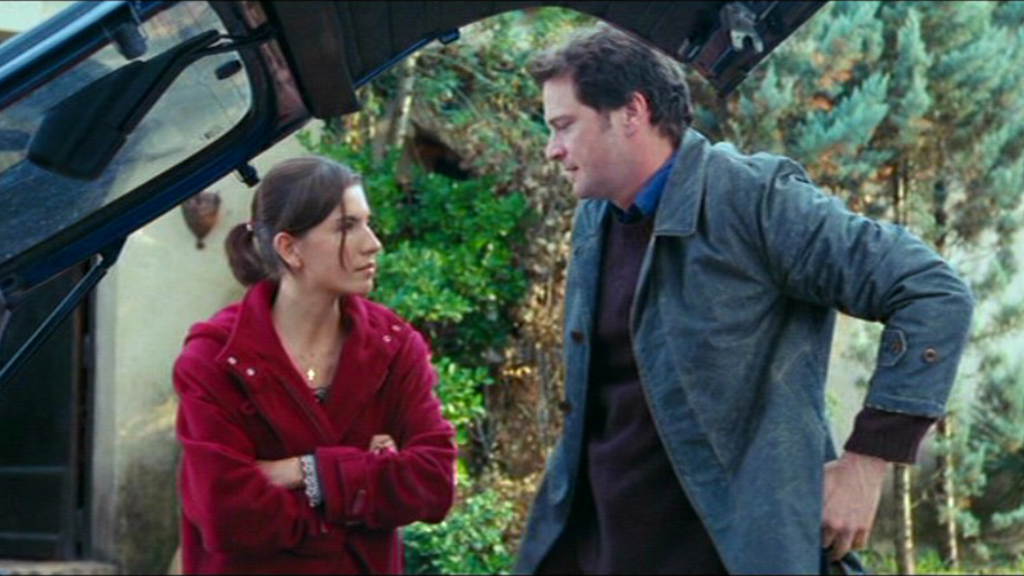 Photo via
I'm not going to pretend there's a whole lot to add for this category, but learning Portuguese has definitely got to make it here as something To Learn that's on theme with the movie. Since it's a major plot point for one romantic relationship between Jamie and Aurelia, why not incorporate learning a language into your 2018 plans?? Jamie fumbles his way through a couple of phrases in Portuguese when trying to speak to Aurelia, and she knows virtually no English at all, but they somehow fall in love and make it work (I think?? Didn't see the reboot). But, you don't have to be as laughably bad as Jamie — learning a language can be fun and easy. Here are a few resources for learning a new language, which I feel is far and away one of the most useful skills you can pick up in life, and it opens up an enormous world of opportunity across travel, food, people, and jobs. It's been on my New Year's resolution list for the past couple years, so maybe this will be the year!
Good luck, and stick with it!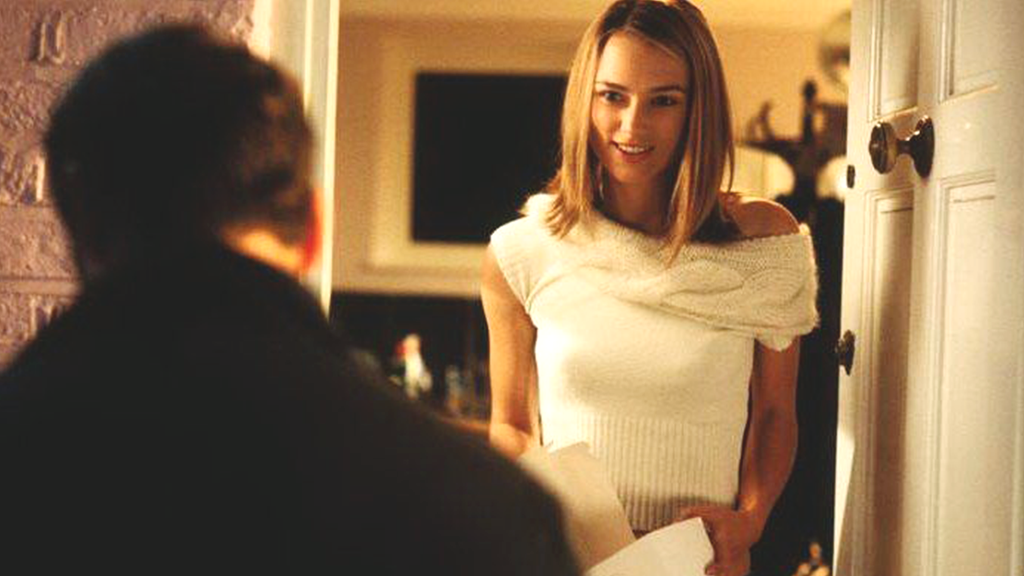 Photo via
The ladies of Love Actually put on an impressive display of festive holiday season attire — thick wool coats, brightly-colored sweaters, chunky knit scarves, boot cut jeans, pencil skirts, and fun ruffled tops are just some of the many fashions seen in the movie. It's hard to pick my favorite fashion moment from the film, but I have to say I remember being utterly obsessed with: Sarah's pink dress + appliqué coat, Juliet's wedding day hair accessory + her adorable page boy hat, and also Natalie's Christmas play ensemble. Let's take a look through some of these looks we've got going on here.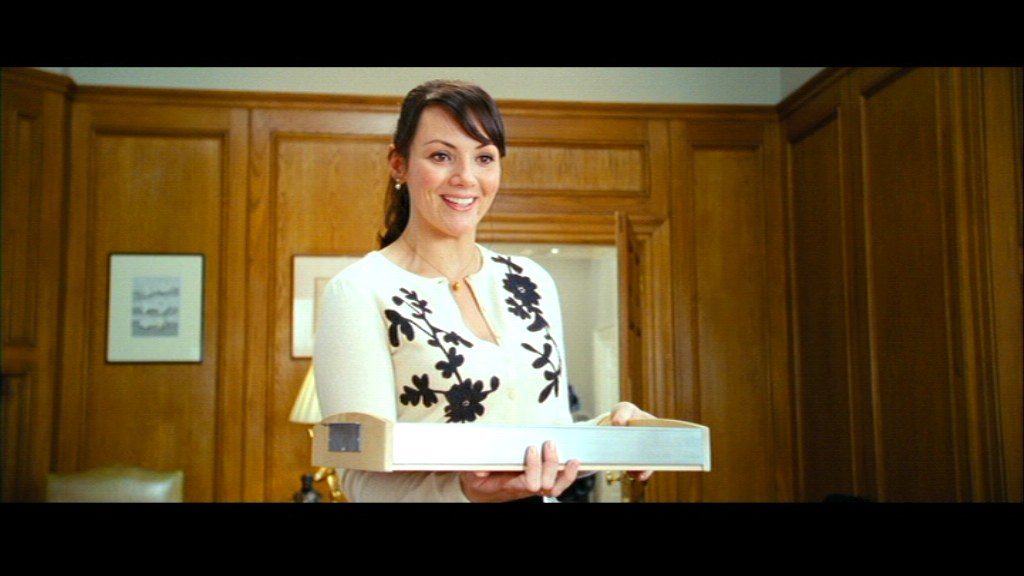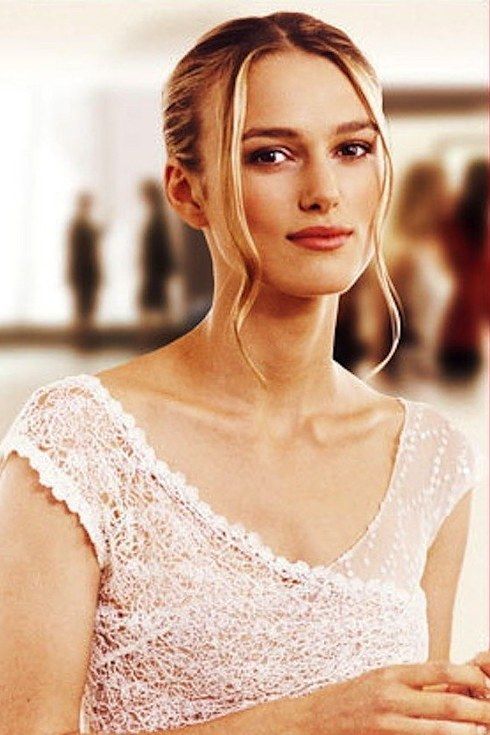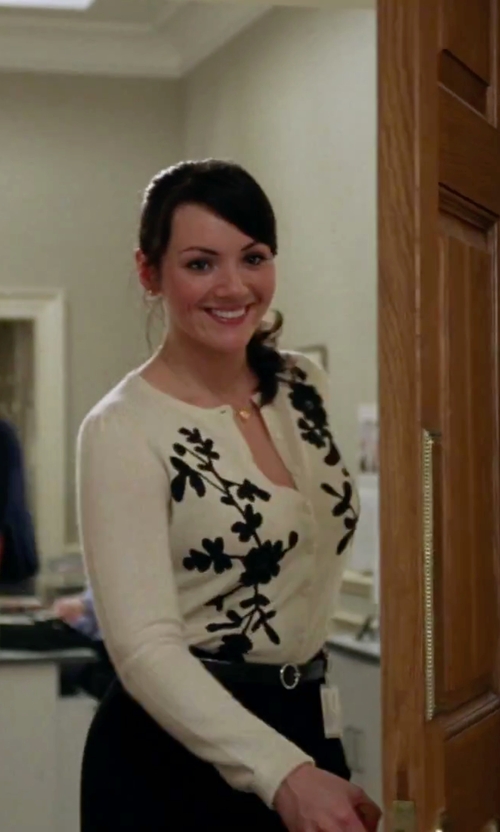 Now obviously, ten years on, the fashion choices don't hold up as well, but you can easily bring a little of the cozy, cold-weather, and holiday-themed attire to your own closet by selecting items that have a similar vibe that evoke a sense of the Love Actually universe. Below are just a few selects that feel very 10-days-til-Christmas-in-London — check it out!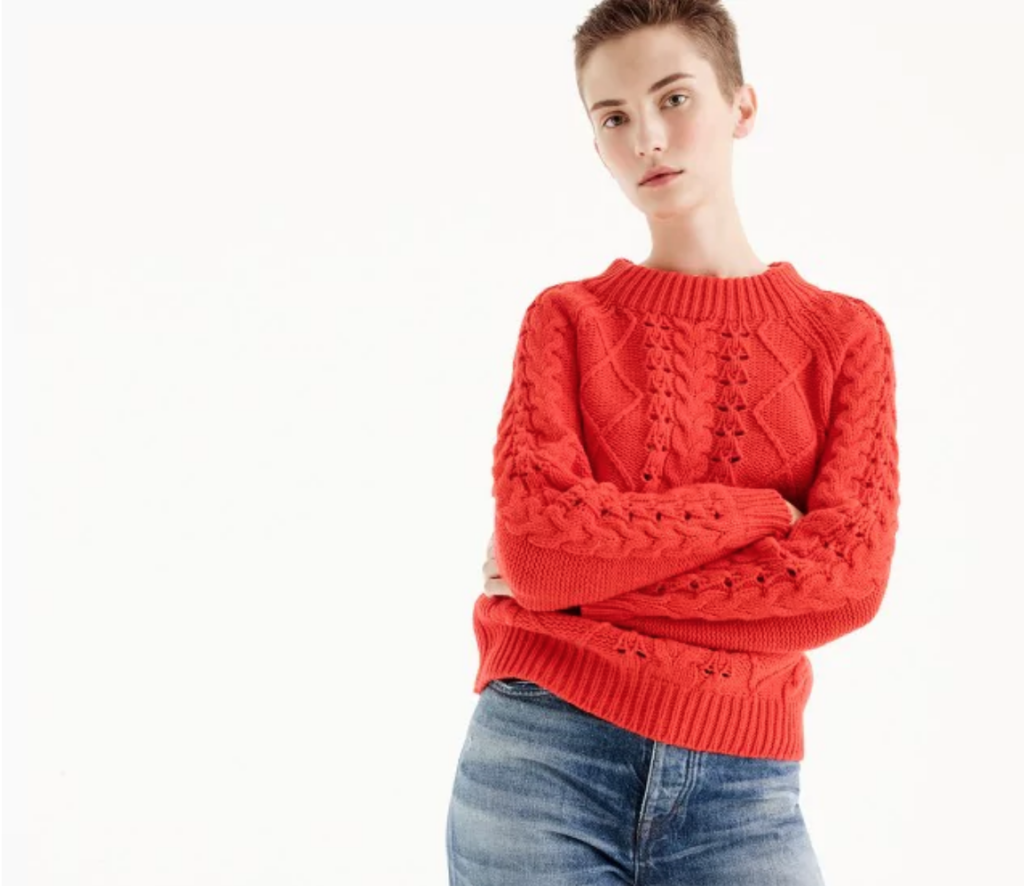 Mock turtleneck sweater here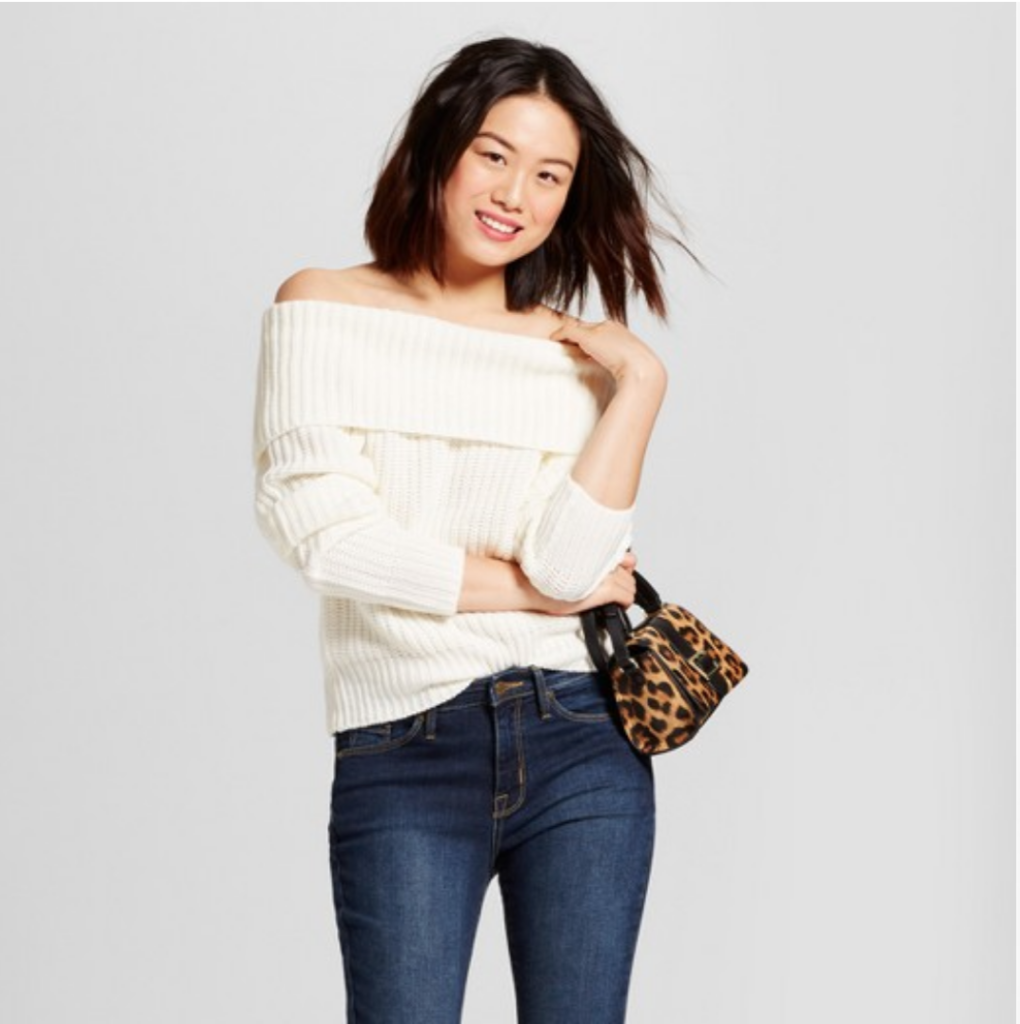 Off the shoulder sweater here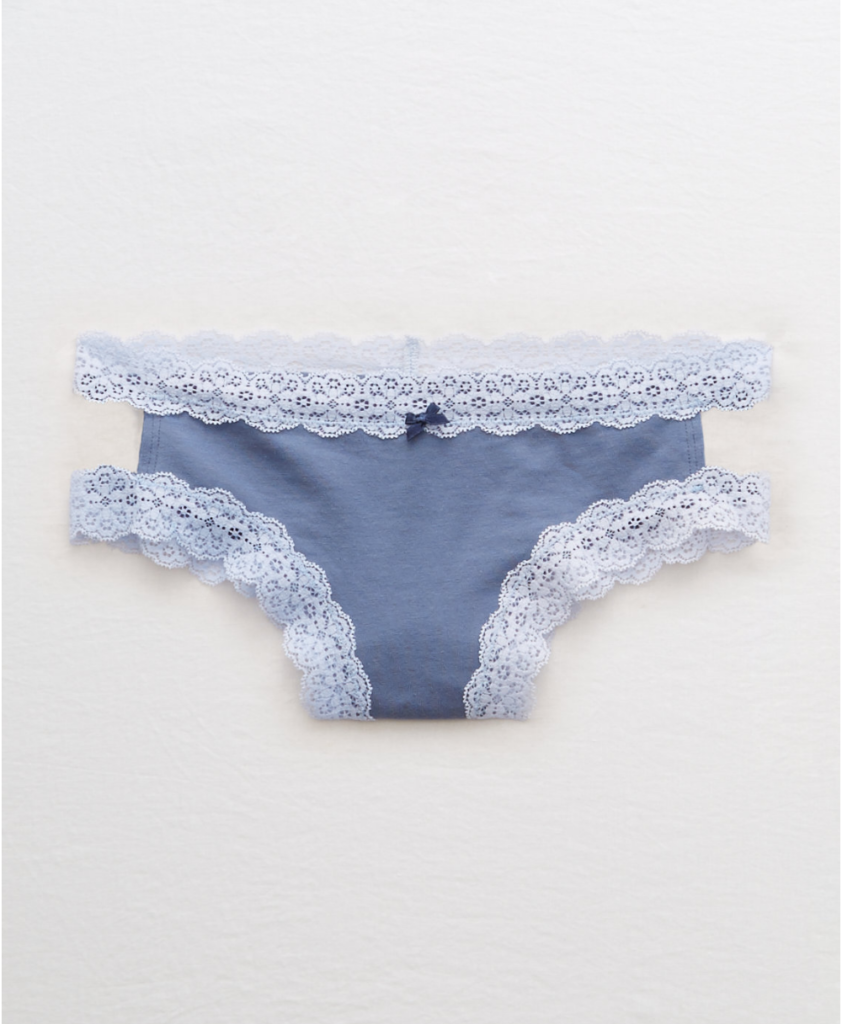 (FUN FACT: Apparently, the production team had a 45-minute long meeting to decide what color Aurelia's underwear would be for the lake scene. You can recreate that look with a pale blue underwear set here.)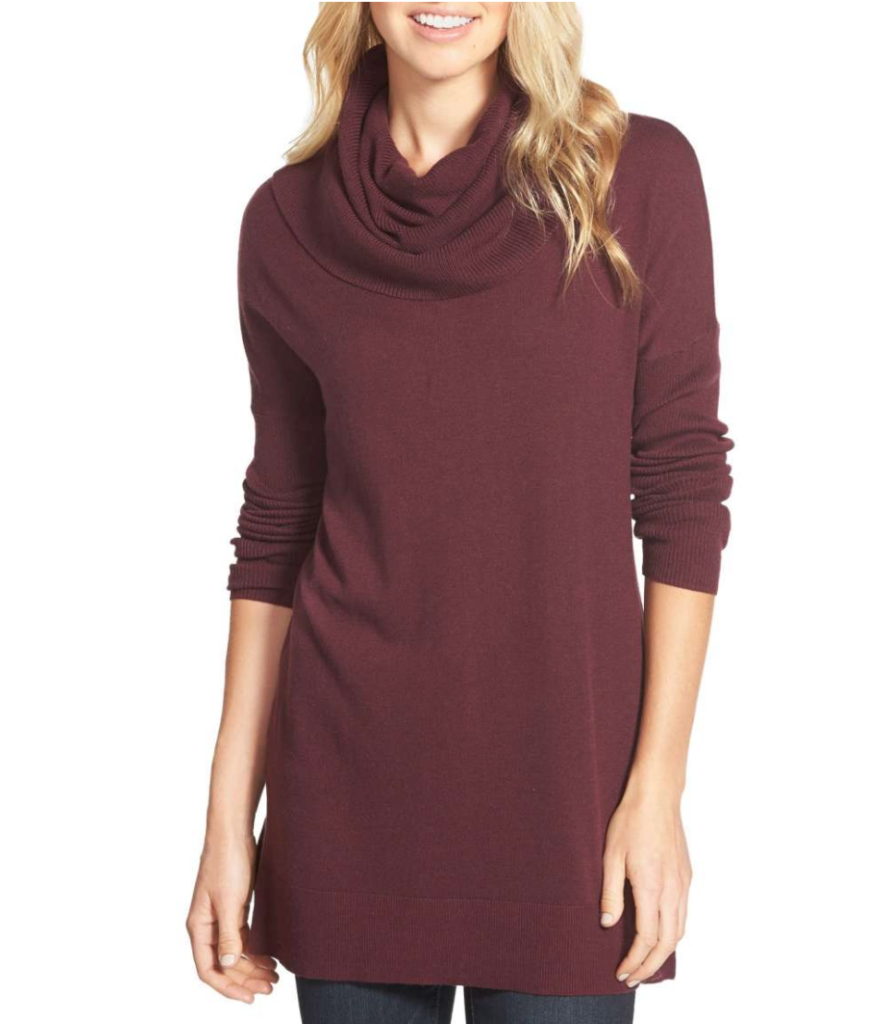 Slouchy sweater here
You can't go wrong with a festive Christmas sweater now can you?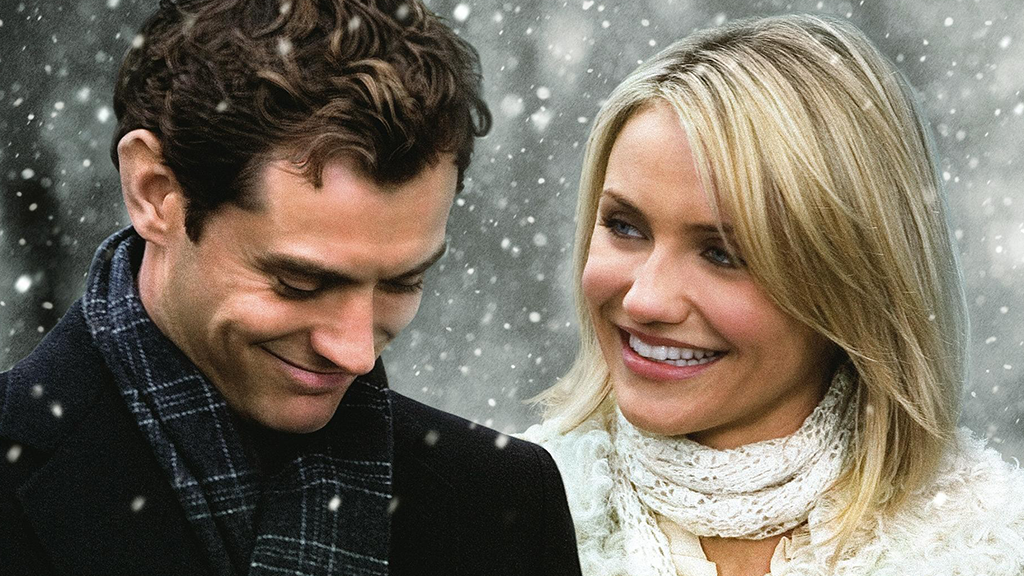 Photo via
If you still need convincing that Love Actually is actually worth a watch, consider this quote from author Katherine Cusumano written in an article she wrote about the movie:
There's a reason Love Actually is actually everyone's favorite holiday movie. Not much else like it exists. A few things that make it great: well-rounded characters across genders; love at all ages; laughs and tears in equal measure; and it doesn't even really have a happy ending. At least, not for everyone. It doesn't neatly tie up all of its various romances. It's a rom-com for people who don't like rom-coms, or do — something that's all too rare among the sickly sweet romantic movies that dominate the genre.
That being said, if you already do enjoy this movie, consider these other pics which will give you that warm and fuzzy LA feeling: