Everywhere I Splurged & Saved To Backpack Through Asia For A Month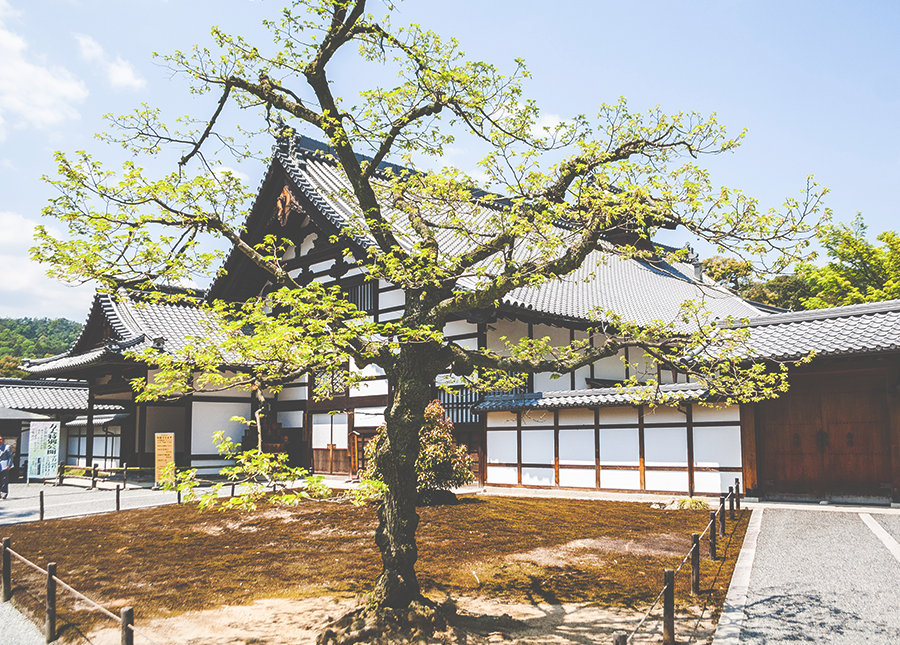 The summer before starting law school, I was in a place where 1) my savings account was relatively healthy, and 2) I was aware it would be the last big chunk of total and complete freedom before embarking on a long-term period of relative stress! Accordingly, I wanted to go ~big~ and go to Asia for a month.
As a disclaimer, this experience is not intended as a map for extreme budget travel. While I'm pretty used to traveling on a shoestring budget, I wanted to do this trip a little differently, for a few reasons. One, while the hostel scene was my JAM at 21, I'm now routinely in bed by 10PM. Two, I'd be spending chunks of the trip getting around alone in a region I was pretty unfamiliar with. For both those reasons, I felt it was worth the extra $$ to do things like stay at nicer hotels or entire-place Airbnbs instead of hostels and fly instead of taking overnight buses — mostly for my own general comfort and peace of mind.
Therefore, I definitely spent more than I could have on certain things, but in the end, I was still someone coming off a nonprofit job and heading back to school, so my budget was fairly limited. Here, in no particular order, is a list of the places I saved and the places I splurged in planning my one-level-up-from-budget, month-long backpacking sojourn.

Where I Saved
The Flight: $559
It's always worth checking if any airlines have recently begun flying from your home or destination because usually as a promo, the fares are INSANELY cheap. I got a $550 roundtrip on Qatar (with a stopover in India, where my parents live) which has legroom, delicious food, amazing in-flight entertainment, and a lot of free drinks by 1) booking ridiculously early and 2) flying into Bangkok, where they'd just launched a route. I got super lucky — but I also set up flight alerts on Hopper and checked Google Flights obsessively for close to six months before I booked my actual ticket.
Accommodation: $556
My trip happened to fall during Asia's monsoon season — aka the off-season. As a result, I was able to get AMAZING deals on super-nice hotels that were mostly empty for the course of the trip. These generally came with incredible, made-to-order breakfasts, and some even threw in things like vouchers for an hour-long massage at their spa. The cheapest place I stayed was $8 a night (Thailand); the most expensive place was $50, but mostly they ranged from the $15-$25 range.
The Food: ~$20 a day
Asia, broadly speaking, has extremely cheap, extremely delicious street food and little hole-in-the-wall restaurants everywhere, and as a general non-breakfast-eater, I frequently spent less than $20 a day to feast like a king. I also largely stayed away from alcohol (mostly because it was never totally clear whether the ice was made with "safe" water, and nothing kills travel faster than amoebic dysentery), bringing costs down further.
Souvenirs: $15
Seriously. I came home with a bunch of postcards and an elephant-printed notebook, and that is all.
Local SIM Cards: $10
Particularly when I'm traveling alone, I like to have at least an emergency data source so I can look up directions, make emergency calls, all that good stuff. Rather than paying $10 a day for roaming charges on my American carrier, I paid $10 for a prepaid Thai SIM card that came with 1GB of data. With the availability of free Wi-Fi in most spots, I barely had to touch it, but it definitely came in handy on a couple late nights when I was out by myself.
Where I Splurged
Medication $160
This is the least sexy splurge, and not one I generally consider in calculating this trip budget, but as it turns out, traveling to Asia requires a lot of vaccines! And insurance doesn't cover all of them! I wound up with an out-of-pocket $80 charge to get a typhoid vaccine and another $60 for malaria pills, in addition to my usual $20 co-pay, bringing this up to a cool $160.

Internal Flights $320
Without exception, I flew between all 9 cities on my route. This definitely ended up being the priciest part of my stay, but it saved tons and tons of time. Asia is home to several budget carriers, so I got the majority of my flights for anywhere between $20- $50 (again, by booking early and picking the cheapest option, which meant I mostly got middle seats, but hey, still worth it). Flights were often 2x-5x more than a comparable bus or train route, so this definitely was something I could have done more cheaply — but the trade-off in terms of time saved and convenience made it well worth it to me.
A Backpackers' Backpack: $180
I have a perfectly functional suitcase, but from my own experience growing up abroad, there is nothing that screams "tourist" more than people struggling to drag along suitcases over potholes and unpaved roads. Particularly being alone, I wanted to be as light and efficient as possible when I moved. I ended up investing in an Osprey backpack
that I absolutely loved — it was the perfect size for my stuff, super easy to carry around, and came with a zip-off daypack, which was perfect for toting on excursions.
One Really Fancy Michelin-Star Dinner $85
While traveling in Myanmar, I heard incredible things about the country's sole Michelin-starred restaurant, and decided to do a treat-yourself splurge dinner — at least once on the trip! And y'all, it was So. Worth. It. The total cost of a three-course meal with drinks (and a free dessert, because the restaurant staff clearly felt sorry for me eating alone) was $85 — a fraction of what a similar meal would have been in the States, and the restaurant itself, in addition to being a gorgeous, old-world bungalow, had impeccable service. If the night didn't feel fairytale-ish enough, they actually sent me home in a fancy vintage car. I'm such a big believer in doing unexpectedly luxurious things alone — I feel like the food tastes better, the lights glow more warmly, and the night feels more magical when it's just me, my cocktail, and a good book for the evening, and sometimes, even on a low-budget trip, the best feeling is the one where you realize that you're entirely, completely content on your own.
Meghan Koushik is a cheese enthusiast and law student in California. You can find her on Instagram.
Image via Pexels