Exactly How I Changed My Habits After Tracking My Clothing Spending For 2 Years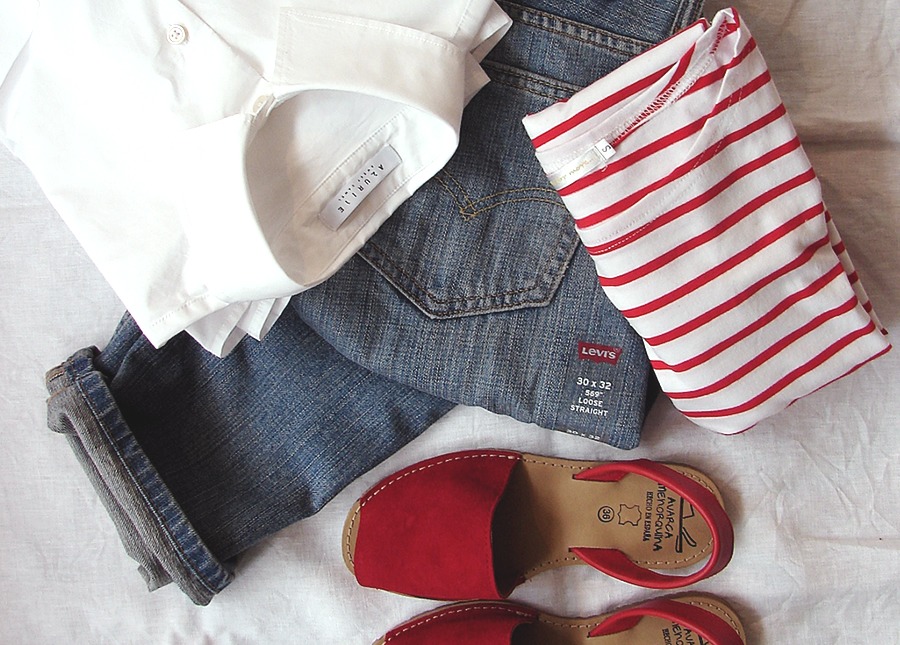 My wardrobe has always been the one area of my life where I've never felt that much financial control over. I like clothes, I enjoy styling outfits together, but I also hate wasting money on things I don't wear or get a certain amount of use out of. At the beginning of 2018, I decided to track every dollar I had spent on clothing the year before and find out whether my purchases (and there were a lot of them) were going towards items of worth in my wardrobe.
Here's what I learned from tracking my clothing spending for two years, and how I changed my bad financial habits in 2018.
2017 spending habit: I was turning to new clothing as an emotional response to anything.
2017 was the year of buying things "just because." If I was bored, I might buy a top to try spark some joy in my mood, I bought things out of celebration, sadness, and frustration at not being able to find the actual things I wanted to spend money on. One particular purchase I can strongly remember was after getting a call back from the contractual job I had finished up in the middle of the year. To celebrate my re-employment, I went out and bought a (albeit cute and very much a well-worn piece now) sweater from my favorite boutique. Did I need a new sweater? No. Was it something worth spending money on when I had just been out of work for a month? Absolutely not. Luckily, the sweater is a piece I wear all the time but, that day, I could have easily walked out of that boutique with something entirely impractical.
2018 spending habit: I decided to create a well-thought-out list of things my wardrobe needed.
This was mainly staple pieces that would be worn over and over again but were very much my style. These included leather leggings, high-waisted culottes, and cropped sweaters. Looking back over the items I purchased last year, I can't think of one item that was bought out of boredom or as an emotional response rather than a practical one. Instead, I bought things that fulfilled the needs of my business-casual wardrobe and my weekend outfit needs.
2017 spending habit: I bought things because they were close enough to the item I needed.
2017 was the first much colder winter I had experienced in a long time, having just moved to New Zealand from Australia. While I had a very practical rain jacket, I really wanted a smart coat that I could wear to work and out to drinks without looking like I'd been battling the elements. But rather than waiting patiently for the perfect coat, I spend $90 on an ankle-length beige coat that wasn't entirely flattering on my short frame. Needless to say, I didn't get much use out of it since it made me feel like I was playing dress-up rather than nailing that "boss" vibe I was going for.
2018 spending habit: I took the time and effort to find items that fitted properly.
I spend $80 on a pair of black pointed toe leather ankle boots that are literally my perfect boot. I wear them to work with smart pants, on the weekends with cropped jeans, and out to bars with leather leggings. The day I bought these, I had tried on almost every black ankle boot in the store and spent weeks perusing shoe shops in search of a boot that could be multifunctional.
2017 spending habit: I didn't think properly about returns.
One of the worst purchases I made in 2017 was buying a velvet mini-dress from an online boutique for $50. The dress was gorgeous, but also about the size of a postage stamp. It also required a bra but was so revealing that probably only those weird stick-on jobs would be suitable. Unfortunately, the store only offered store credit for their returns policy. Since I didn't want another clothing mishap (they specialized in dresses made of tiny pieces of fabric), I opted to sell the dress online for about a tenth of what I paid for it.
2018 spending habit: I made the effort to return items that didn't fit perfectly.
I shopped at online stores that allowed a decent return period (30 days), as I very rarely would get to returning items within 10-day periods. I'm pleased to say I didn't buy anything in 2018 that languished in my closet unworn with the tags still on.
*****
The difference between my spending patterns in 2017 vs. 2018 has been remarkable. It feels good to not only be spending less on clothing but be less wasteful as well. After looking over my spending for another year, I've decided that for the most part, I have enough clothes. I can mix and match enough items to look confident and appropriate for most occasions in my life. For 2019, my new challenge is to consider thrifting items first before buying something new. I realized that I have gotten more of a kick out of making smart purchases that actually get worn that I do out of having a lot of clothing.
Francesca is a New England-based New Zealander who enjoys purchasing Halo top ice cream in U.S. dollars. When she's not working on her young adult novel, you can find her exploring cities in the northeast and feeling smug about keeping her fiddle leaf fig plant alive.
Image via Unsplash
Like this story? Follow The Financial Diet on Facebook, Instagram, and Twitter for daily tips and inspiration, and sign up for our email newsletter here.