Exactly How I'm Being Cutthroat-As-Heck During My Spring Closet Cleaning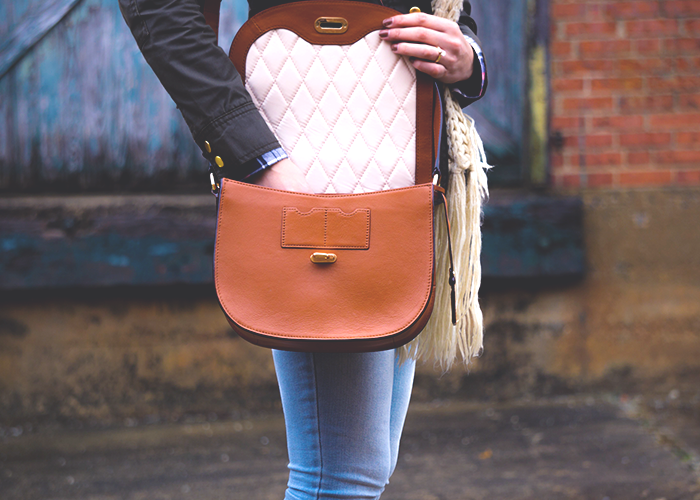 I need less stuff.
I'm okay with being a little extra, but I want to be a lot less extra than I am right now.
Why?
Because my "extra" is actually making me less happy. And I always promised myself that I would allow myself to be comfortable with the way I live so long as it made me happy. I promised myself not to get caught up in Internet Minimalism and aspire to create a home of white walls and essentially empty wicker baskets
so long as my life of 10+ throw blankets and cute-but-tacky pineapple décor
made me happy.
And all of the stuff I have does make me happy, so that's the problem. It makes me unhappy that so many things make me happy that I feel like I need to hang on to each one of them. I love it all. I don't really hate that many things. I'm easy to please. So I need to be a little more cutthroat about the level of happiness something gives me, lest I continue to collect everything that brings me a shred of happiness. Too much happy = too stressed by stuff to be happy. Does that make any sense?
I'm not a hoarder. You can see all of my furniture — it isn't buried beneath sweaters and old magazines. But in my closet, and in my magazine basket, I still am finding too many sweaters and magazines.
I conduct a pretty regular seasonal closet-clear-out, getting rid of least-worn items from the season, things I no longer like, and things I straight-up ruined (I'm a nanny, and children are professional ketchup spillers, so it happens). But this year, I want to do it a little differently.
Instead of looking at each item and asking myself the basic questions like "Do you like this?" "Do you wear this?" "Does this bring you joy?" I need to dig a little deeper.
Here are the questions I'm actually asking myself this year during my closet clear-out to make sure I'm a little more cutthroat about what I keep.
1. Can you wear this on almost any occasion?
I find myself really concerned with whether or not my outfit is "appropriate" for the given situation I'm in. I don't like to be too casual or too dressed in any situation, so I'm always on the hunt for pieces that can really go either way. I like the versatility of being able to throw a cardigan
or a jacket
on over a dress and make it look more casual if everyone at the party is more dressed down, or being able to make a day-look into a night-look with a change of shoes
. I find that personally, even if I love something, I'll change out of it before leaving the house if I feel too dressed up or too bummy and casual. Clothes that hit the sweet spot between casual and dressy are the ones I'll reach for most often, and the ones my closet should be stocked with.
2. You don't wear this, so why the heck is it still in your closet?
A question I truly need to ask myself, because I know very well that I have things I straight-up don't wear, and I should probably be honest with myself about the reasons why I keep those things. Example: a nostalgic Wiggles Live shirt from when I took my little cousins to see their favorite TV band in concert. I love this shirt because it reminds me of my cousins, but I don't ever touch it. The shirt is bright red, obviously not my size, and wouldn't be worn even if it was my size. I hang on to it for the memory, which is kind of silly, because I have an excellent brain-memory, and not a lot of closet space. Toss.
3. Does price have literally anything to do with why you're keeping this?
If so, that means I probably need to part with it. If I truly, deeply love a piece of clothing, I'm not thinking about the price tag when I wear it — I'm thinking about how much I love it, and how good I feel in it. I have certain things that I don't necessarily love to wear, but I keep for one of two money-related reasons: 1) "This was so expensive, I shouldn't get rid of it," and 2) "This was so cheap, I shouldn't get rid of it because if I ever want to replace it, I won't be able to find such an affordable version of it again." Those are both the wrong reasons to hang on to things. Even if I like the pieces, if they don't get a ton of wear, I shouldn't hold on to them just because I'm afraid to get rid of them.
4. Do you love it enough?
One of the hardest things about having an eye that is drawn to almost everything is that I genuinely do love all of the things I own, and things I don't even own. This means that I need to really figure out different levels of "love" to narrow down to what is worth keeping, and learning when it is time to give up that love affair with a pair of shoes and decide to part with them. I have to set some guidelines to make this work, like, for example: "You may own four pairs of boots
. If you want a new pair, you have to part with an old pair, even though I know you like them all. If you find ones you like more get rid of the pair you like least."
When your heart is all over the place and doesn't strongly dislike anything enough to actually want to get rid of it, having some sort of procedure set up to keep it a little less cluttered may be the difference between being happy with your "extra", and feeling swallowed whole by it.
Mary writes every day for TFD, and tweets every day for her own personal fulfillment. Talk to her about money and life at mary@thefinancialdiet.com!