Exactly How To Budget For A Vacation, & 4 Free Tools To Get You Started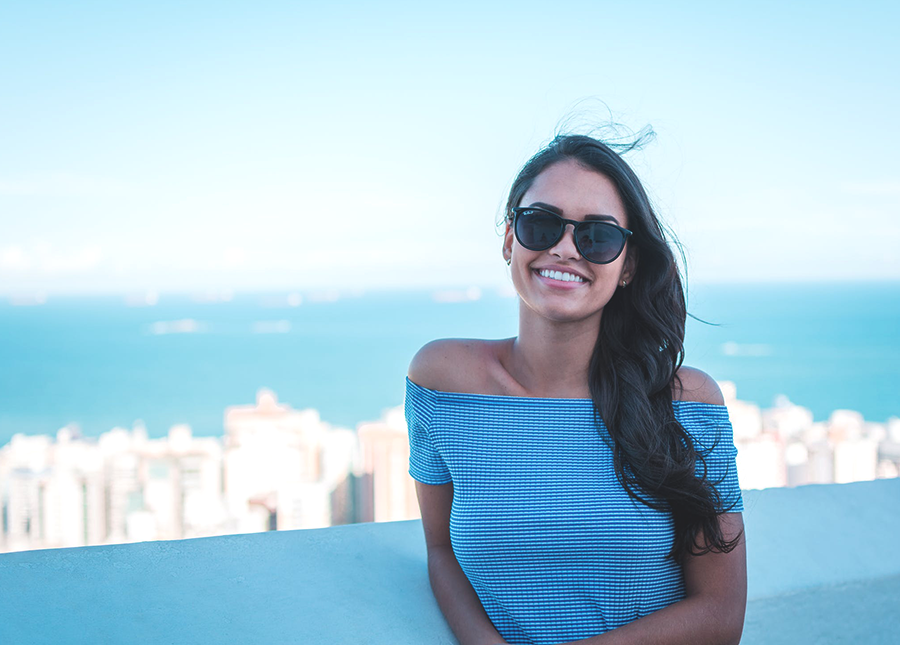 Ask any of my roommates, and you'll know that I'm a big fan of budgeting and keeping a close eye on my money. I know– this is super nerdy, but especially when I'm planning a trip, it's a fun way for me to get excited and start researching my destination.
For a lot of people, though, budgeting and planning out trip expenses can be highly stressful and a huge drag. Especially as flights and accommodations get pricey, it becomes daunting to start thinking of other possible expenses. But budgeting and planning don't have to be boring, and many online tools are really helpful in organizing a trip and your expenses without it feeling like a chore.
Where to Start
Starting your budget with the most costly items, while daunting, is the best way to plan out your adventure. In some destinations, getting there and staying there can be highly expensive, but eating and adventuring are super affordable. On the other hand, there are destinations where every aspect will be expensive. Regardless, starting with these biggest expenses will guarantee you can actually make this trip happen.
Next, you should consider expenses you may incur before jetting off like new luggage, visas, and travel insurance. These are other necessities that should be handled before you start splurging on fancy dinners or souvenirs because, again, this is how you'll know you can actually get to your destination.
Evaluating the Likelihood of Your Trip
The basic equation to help you maximize your travel spending is to understand how much activities, food, and events will cost (and be generous with your estimations) and compare these numbers against how much money you have budgeted. You don't need to know everything you're planning on doing on your trip, but you know you have to eat. If there are hotspots that are must-sees, make sure you include these expenses. If you compare your budget to these estimations and the numbers are close, you're most likely good to book and start saving! If these numbers are outlandishly different, though, you may want to consider extreme savings habits in preparation for the trip, or even choosing a new destination.
Budgeting the Fun Stuff
Once these essentials are out of the way, and you know you can afford to get to your trip location, it's time to start planning all the fun activities! You most likely already have some guesstimations of your expenses, but now it's time to compile this all in one place and plan out the rest of your activities.
A handy, old notebook is always great to get everything written down in one place. But if you like working off a computer, or want to quickly insert something into your budget that you saw online, using these four tools are your answer. Each offers something a bit different depending on how you like to plan. Before choosing your budgeting tool, do your research and find what's most comfortable for you!
1. Mint: Mint is my favorite tool, and I use it for all my budgeting needs. You can easily set savings goals and action plans to achieve those goals. Plus, you can restrict yourself to specified monthly spending and receive alerts as you exceed certain budgets. Mint is a great way to set goals and monitor behavior.
2. Excel or Google: Sometimes, it's just easier to go the simple route. Excel spreadsheets (or their free counterpart, Google Sheets) can easily add up your total costs and compare these against your planned budget. While this isn't the most visually interesting tool to use, it's easy and so customizable. It just takes some research on your end to find what your expected expenses might be.
3. Budget Worksheets: This is an online worksheet that outlines various travel expense categories that may apply to your vacation from museums to travel insurance. As you're researching your destination, input dollar amounts of activities and easily compare these numbers against your budget. You'll see what you need to additionally save and where you may need to cut out luxuries.
4. Travefy: Travefy is a really cool itinerary and expense tracker that's great for collaborating and managing trip itineraries with groups. You can build your daily itinerary with various activities and information, invite friends to collaborate, and manage expenses all in one place. As you're researching and planning, you can start to input costs and even divide these up per trip attendee. I like using Travefy because I can make my expenses specific to my destination, such as with activities and restaurants.
Unexpected Expenses
While you're on vacation, there are always expenses and costs that arise that you didn't plan for. You may find a new tour, day trip, or museum while there that you just have to visit. And that's okay. Maximizing your experience sometimes means extra spending. I like allocating an extra $150 to my budget for these scenarios in case I need to buy medicine or go to a new museum. This may not cover every extra purchase I make, but it leaves a nice buffer.
Angela is a full-time marketer with a passion for travel and protecting this pretty Earth. She lives for foreign food, language, and culture! In her spare time, she blogs about her travels. You can find her on Twitter @anzawose.
Image via Unsplash