I Bought A Home At 23, And Here's Why I'm Giving It Up To Rent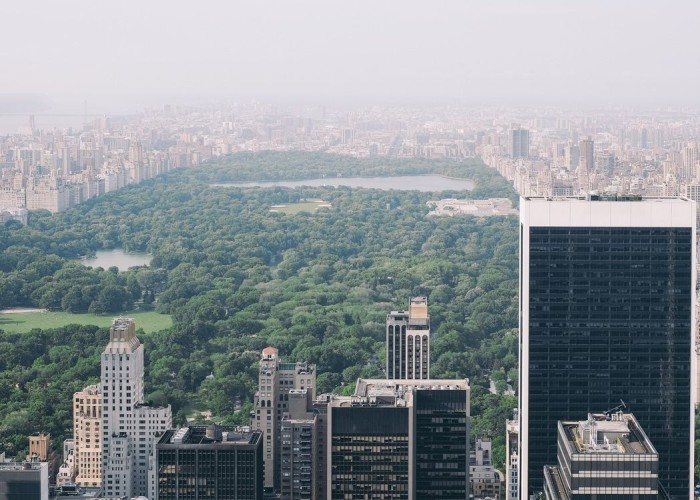 I'm generally a hard-core credit improvement supporter, but at the heart of it all, I really want to be financially healthy and debt-free. (And these, of course, are not mutually exclusive.) For me, however, the stress that accompanies carrying debt is much less than the stress over my credit score changing. My score will fluctuate, but as long as I'm continuing responsible habits, I'll be okay. Carrying debt, however, is like a low-hanging dark cloud for me. It affects my mood, my budgeting, my decision-making, my goals, my priorities, and my investment potential. And if that's not enough, it can affect my credit score. I read a post on College Investor that suggested doing away with the "good debt vs. bad debt" narrative. But I have to admit that I have always agreed with the fact that there is good and bad debt. My mortgage was building my credit, just like using my credit card every month. 
I bought my house almost seven years ago for $129,000. It had all this "extra space," and I had these grand plans for an at-home gym or movie theater in the basement, a walk-in closet in the smallest bedroom, or maybe a reading nook. None of those projects were started, and I've just ended up with too much house for little ol' me. I had a roommate for five years, and now, I really just want to downsize. You would think that I just need to buy a smaller house, but smaller houses or condos often cost two or three times as much as my house, sometimes more, not including condo or association fees. 
In addition, one thing people like to not mention  when it comes to homeownership is the cost of maintaining your home. The bigger it is, the more there is to maintain. If you're single and owning a home, one income might not leave you with a lot of cushion for repairs and upkeep, especially if you're carrying any debt beyond your home, which I am. A year and a half ago, my faithful vehicle started falling apart, so I financed a new car, and I took out a low-rate loan against my 401k. (The horror! I know.) I begrudgingly greeted new debt I wasn't as prepared for as I would've liked to have been. Luckily, I kept my home warranty for about $800/year, and it costs me $75 each time anything other than the roof needs to be repaired or replaced (refrigerator, stove, washer, dryer, HVAC, etc.). I've probably saved thousands compared to those who pay out-of-pocket directly. Also, I was earning money from my tenant, which helped my budget and savings stay consistent.
Today, I'm down to about $100,000 remaining on my home loans, I no longer have my rental income, and I'm moving out of the state. I have to figure out where I'm going to live and what I'm going to do with my current house. The biggest factor affecting that decision is the debt I'm carrying. I'm moving from one expensive area to another. However, I'm moving to a state with no income tax, so I will actually end up with a little bit more money in my pocket every month. I got a great deal on my first home, but it doesn't appear that I'll be so blessed the second time around. To get the same size house or smaller, in a decent area, will cost me $300,000 or more plus fees. If I sell my house, I'll have about $30,000-$40,000 of equity before closing costs, but I wouldn't have enough to comfortably put 20% down, which automatically adds Private Mortgage Insurance, thus increasing my already-high mortgage payment even further. (I say "comfortably" because I'm not going to wipe out my savings to put a down payment on a house.) There are too many "emergencies" that come with being a single homeowner, and I would not want to risk putting myself in more debt. I already pay $1,200 to debts every month, and I don't want to add to that.
If I rent out my current house, then that means paying renovation costs up-front and potential gaining a profit of about $600-$900 a month. I'll break even after about a year, and that's not enough to cover a new mortgage or rent in my new location. I'll also have to factor in repairs and maintenance, which means the profit may be less than anticipated. So, my final decision is that I will sell my house, move, and then rent an apartment. The pros of apartment living, for me, are: no down payment, smaller space, gated community, pool, gym, garage parking, "free-to-me" maintenance, renter's insurance (which is cheaper than homeowner's), and I'll be closer to shopping and entertainment. The cons are: an increase in housing costs of about $600-$700 a month, and more neighbors. If I purchased a house, my housing costs would increase by at least $1,000/month. I'm saving $300 or more by renting.
By the time I move, I'll have about $45,000 saved, excluding investments and my 401k. I could pay off most of my debt at this point, but I like having a robust financial cushion, I want to spend some of my savings on travel, and I need furniture. Once I sell my house, I'll have approximately $30,000 after closing costs. I can pay off my remaining debt and save what's left over. I can potentially pay off all my debt in less than six months, if my house sells quickly, and still have a nice chunk of change saved. And once my debt is paid off, that's an additional $1,200 every month not going to debt. If I keep my other living expenses low (gas, food, entertainment, etc.), I could very easily save up to purchase another home or purchase a rental property to create passive income in a couple of years. Either way, I'll be a lot less anxious without that storm cloud of debt hanging over my head.
Flanice is a DC-based "idea machine," traveler, blogger, budding coder, and helper of people. She blogs here. 
Image via Unsplash