Hating Fast Fashion Is A Privilege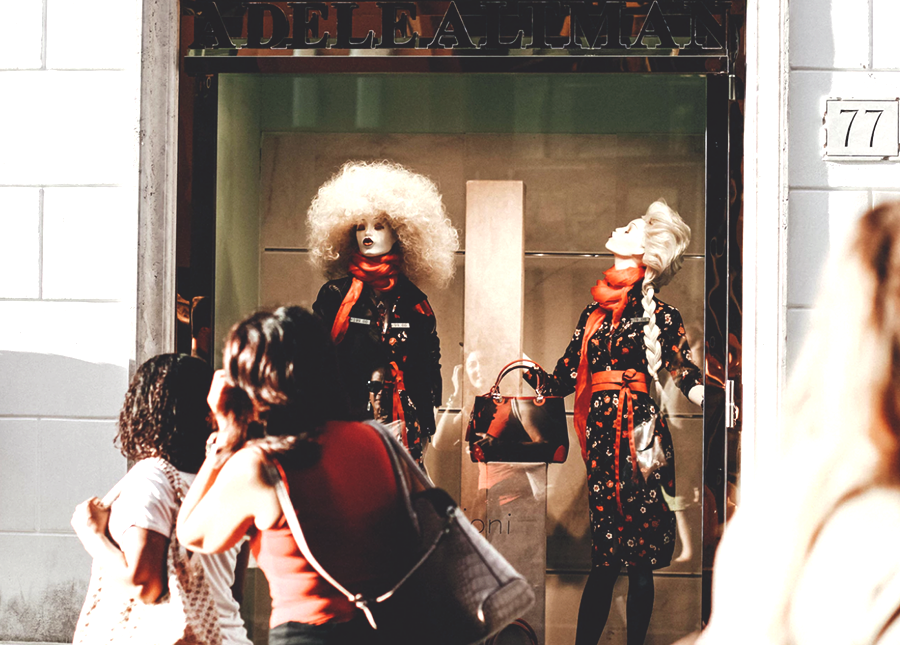 There are no two ways about it: fashion is one of the biggest polluters in the world (though just how big has yet to be determined). Low wages across the industry and terrible working conditions, especially for factory workers, is also a massive issue. And one of the main culprits of these increasing problems is fast fashion.
Over the past decade or so, there has been a lot of discussion about how the fashion industry about could be more sustainable and different ways to remedy the effects fast fashion has had on the earth. Personally, I believe we all could be making better choices with our shopping habits for the sake of the planet — but I also don't think the onus should be on consumers alone. We should be calling out fashion brands more often, insisting they only manufacture their clothes at factories with superior human rights records. It's commendable when someone opts for eco-friendly alternatives in place of fast fashion, but that's not enough. 
And yet, a lot of the conversation about the state of fashion and its environmental impact seems to always stem back to individual choice. If only people would quit fast fashion altogether, then the earth would be a more liveable place — at least, so the argument goes. While that's true to a certain extent, it ignores those who can only afford clothes from fast fashion brands. It's not that some people are being frugal or cheap by only shopping at H&M or Forever 21 — sometimes, that's all their budget allows for. 
I can't tell you how many times I've read articles about different ways people can be more eco-friendly, wherein the author touts the benefits of investment pieces without acknowledging how pricey that can be. Their advice usually goes something like this: "Don't purchase those faux leather boots for $40, invest on a pair made of real leather instead. It feels way more luxe and you'll get more bang for your buck." While well-intentioned, it's an incredibly privileged mindset that isolates consumers that only have $40 (or less) to spend on shoes.
I believe that investment pieces are usually worth the money, but I also recognize that not everyone can spend a couple hundred dollars on one fashion item alone — a lot of people just don't have that kind of disposable income. All of the standard investment pieces I own (leather boots, impeccably tailored dresses, etc.) were either gifts I've received over the years or pieces I bought on offer or at a sample sale. And the latter isn't even as worthwhile to me anymore, since I'm now plus size, and most sample sales only carry up to a size 12, if that — which brings me to my next point.
Plus-size consumers have limited options, and most of them are fast fashion brands like Forever 21. Should we shame someone for patronizing those companies when they can barely find cute fashions elsewhere that fit? Sure, there are a number of size-inclusive indie brands, but even they are pretty costly. Just the other day while perusing the site of a small, not-well-known fashion line, I came across the bright pink moto jacket I absolutely loved. There was just one problem: it cost a little more than $200, which I didn't personally have. All of this is to say, people shouldn't be so quick to judge others who buy fast fashion without considering not everyone has the same level of choice in the kinds of clothing available to them.
All that said, for those with limited disposable income who still want fashion-forward clothes but also want to live a more sustainable life — here are some eco-friendly tips for looking impeccable on a budget, all of which I've either tried and loved or have come highly recommended by friends.
1. Go Thrifting 
Most people may already know of places like Goodwill and Buffalo Exchange, but Etsy is also really neat and has more size variety, which is awesome if you're plus size like myself.
2. Rent Your Clothes
I also really like the concept of Rent The Runway. Essentially, you can rent certain designer pieces whenever you want for a certain amount of time for more than half the cost of its original price. Each rental starts at $30 and there's an option to get a subscription that allows you to rent up to 4 different pieces for $89 a month or an unlimited amount for $159 a month. While I have yet to try it myself, I've heard nothing but great feedback about it, and they are also size-inclusive.
3. Closet Swaps
A genius way to look fly without spending a dime is to do a closet swap with a close friend who wears the same size as you, so long as you have one who does. A couple times of the year, invite a friend over (or you can go to them) and exchange some clothes you're both willing to part with temporarily (or permanently, if you don't mind). Even if you have different taste in style than them, make it a challenge to come up with as many outfits as you can with their clothes that suit you. You just may be surprised by your creativity.
Shammara is the editorial assistant at The Financial Diet. When she's not copy-editing or writing about her financial woes, you can find her on Twitter sharing her thoughts on beauty and fashion trends and pop culture.
Image via Unsplash