How Getting Unexpectedly Evicted Cost My Family $2,500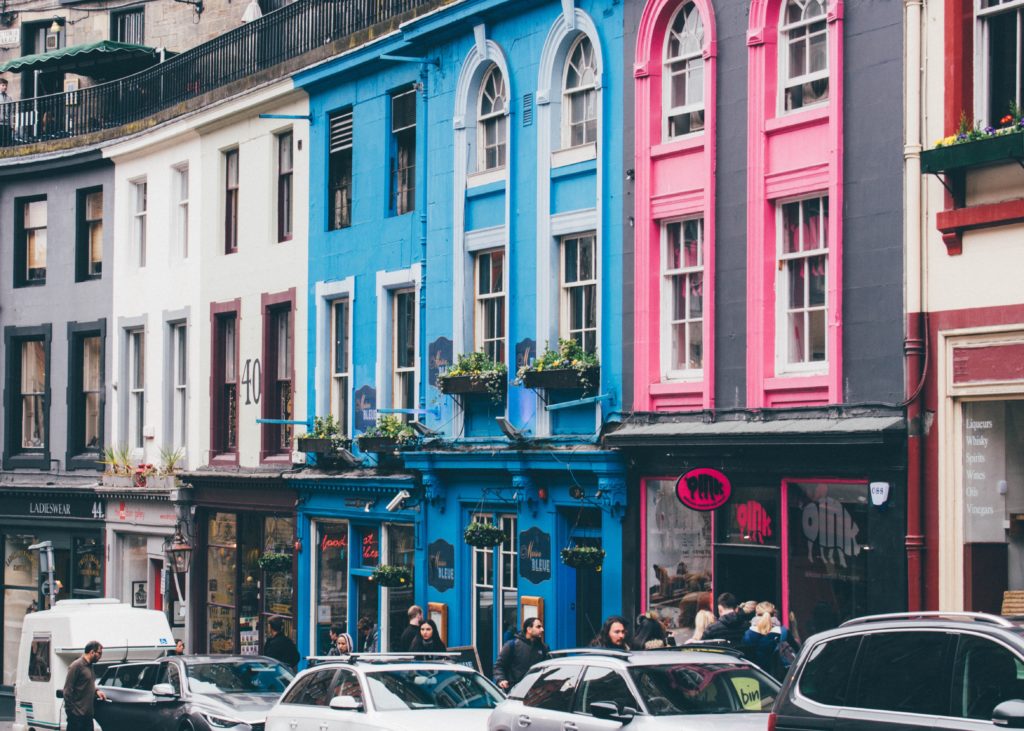 The email dropped into my inbox on a Monday morning. "Good morning, We have been informed by your Landlord they will require your current rental property for their own use. I understand my mail will come as a shock and we will assist where we can to ensure a smooth end of tenancy process."
Eight months into living in a flat that was tentatively starting to feel like home, I was being evicted. Along with my husband and my one-year-old daughter. We'd just finished decorating our daughter's first-ever proper bedroom the weekend before we got the email. I'd never been evicted before. It did not feel good. 
We needed a new place, and we were lucky that we had some time to find somewhere. We had to make a choice; stay in the same area and find somewhere similar that would cost us more money because rents in the area had increased, or move further afield and uproot everything, including where our daughter went to nursery. We chose option A. We'd only moved to Edinburgh nine months previously and were just beginning to get settled in the area. Our daughter loves her nursery, and our priority was trying to keep things as consistent for her as possible. 
Finding a new flat was as it always is: stressful and frustrating. There wasn't much available in our price range that had what we needed. Wherever we moved to, we were going to be paying more rent. And we were moving in August, which is when the Edinburgh Festival is on and every available property in the city is filled with tourists or performers. But we got lucky, found a new flat about 10 minutes away and moved on a sunny weekend in the middle of August.
It cost us £2,000, or $2,469.
A £1,300 deposit for the new flat

Almost £500 in extra rent during the moving period

£200 in costs including switching our utilities and broadband before our contracts were up, paying movers, buying cleaning supplies and redirecting our post.
As well as this, our rent has gone up by more than £100 a month. There's also the financial burden of temporarily doubling up on deposits, as we had to pay for our new property before we moved out of our old property. We made some choices in this process that potentially cost us more money than they needed to. We chose to pay movers. We chose to have our mail redirected. These were non-essential, but they saved us time and stress. 
A lot of these expenses weren't because of choices we'd made, though; they came from circumstances beyond our control. As renters, we always have the hypothetical risk of eviction — but this was the first time I'd experienced it.  Truth be told, if you're going to get evicted, this is the best way it could happen. It was because the owners wanted to return to their home, rather than because of anything negative that happened while we lived there. We had plenty of notice. The move went smoothly, and we're a month into a new lease. 
But it still wasn't an experience I want to repeat. It still meant stress and uncertainty while we figured out what was next. It still cost us a lot of money. And it definitely changed my perspective on my finances and on what it means to call somewhere home.
Here's what I learned:
Grow that emergency fund.
When we got evicted, what we had in our emergency fund covered the expenses of finding and moving into a new place. A £2,000 expense could easily be a disaster. But although it was stressful and expensive for us, at no point did those two things intersect because we — okay, truthfully, my husband — had been determined about getting our emergency fund in place. I'm so grateful for that.
An emergency fund is not a difficult concept to understand. It's pretty obvious why we should all have one; you never know what's around the corner. But it's only through this eviction that I've experienced how essential that savings pot really is. The deposit for our old flat is going straight back into our emergency fund, which we'll continue to grow for the next time we're put on the spot financially.
I'm no longer willing to opt into the insecurity of renting.
Renting has been my friend for a long time. It's given me flexibility. It's given me the opportunity to live in parts of cities that I could never afford to buy in. Overall, it's been great. But that's mostly been while I was in my 20s, and not a parent.
Like a lot of people my age, I've been vaguely thinking about maybe buying a house one day. But when we got evicted, that idea became more urgent. The simple truth is, I want a secure home for my daughter. And while renting gives flexibility, it absolutely does not offer stability. I've reached the point where I'm no longer willing to accept that trade-off. 
So I'm starting to look into what I need to do to become a homeowner. And I know it's going to be exactly what this process was: stressful, frustrating — and significantly more expensive! But, if everything goes according to plan, at the end of it I'll have more stability for my family, a real investment in my financial future and, for the first time, my very own home.
Rachel Berry is a writer, editor, ex-expat, tea drinker, and tennis watcher. She lives with her husband and daughter in Edinburgh, UK.
Image via Unsplash
Like this story? Follow The Financial Diet on Facebook, Instagram, and Twitter for daily tips and inspiration, and sign up for our email newsletter here.