How I Saved $12,000 On A $40K Salary This Year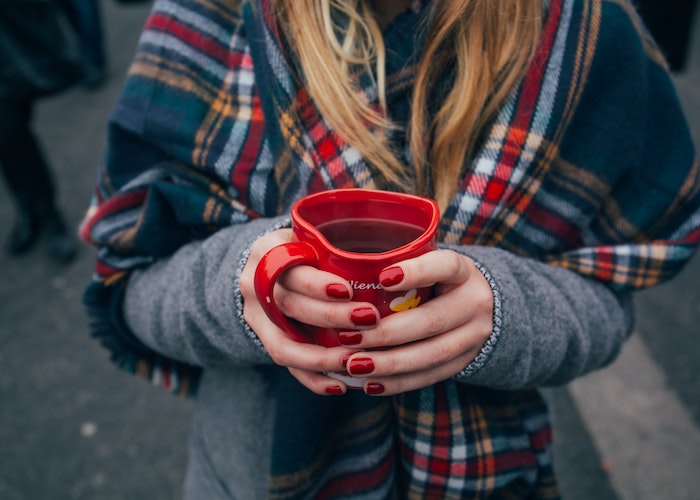 Disclaimer: I moved back home with my family; and I'm aware of how extremely fortunate I am to be in a position to live at home with my parents. Not having a mortgage or mandated rent to pay has played a huge role in my ability to achieve this goal. However, between two jobs, my annual income is only about $40,000, and my monthly expenses still include:
paying all utilities at home
household groceries
car bill and insurance
phone bill
my debt repayment plan
and my gym membership.
So, as you can guess, setting aside a mammoth-sized dollar amount each week towards my goal was a lot,  and hopefully there is still something for others to learn here. Even if you do have rent to pay, you may not have a car note and/or insurance to worry about. Or your post-grad debt may be lower than mine. Or perhaps your salary is higher than $40K. Either way, feel free to take what you can from my tips, and apply it to your circumstances.
With that said, one day, while scrolling through the rabbit hole that is Pinterest one rainy afternoon, I stumbled across a plethora of "Pins" advertising how to create a savings account and/or emergency fund in 52 weeks (one year) by following a detailed and outlined plan. Clearly geared towards millennials who were #CrushingGoals, I was instantly curious. So, intrigued, I started clicking away, researching, and reading how other young people did it, and realized that I wanted to personally challenge myself to exceed their proposed goal of $10,000 within a year to $10,000 in six months! #ChallengeAccepted.
I'm a big believer in visualization, manifestation, and a whole lotta prayer, so I knew that if I wanted to crush this goal, I had to get aggressive and intentional with my actions, and I created a vision board. It was only then did I realize that I was on my way to financial freedom.
1. Set Goals That Are Actually Achievable
My first step with this new financial challenge was to make my $10K goal both realistic and achievable. Considering my annual income is only about $40,000, I realized that this challenge was going to take a lot of sacrifices and a whole lot of dedication. So, it was time to get focused. I first began by taking out a blank sheet of paper and writing the numbers 1-26 in vertical columns (with each number representing a week, and 26 weeks equaling half of a year).
I set the goal of $10,000 at the bottom of this sheet, with the words, "Treat Yo' Self" in big, bold, shiny colors.
Now, I had to decide how much money I was going to set aside from each paycheck towards this enterprise. That was the biggest challenge of all. Seeing anywhere from $200-$500 a week leave my bank account to go towards my savings was both tragic and exciting.
I remember the first transfer I made when my paycheck hit my direct deposit that week. It was like a scene from a movie where everything happens in slow motion. My fingers gingerly opened my mobile banking app and with one click of a button, I hesitantly opened my "Transfer" button. Typing in the first amount I was transferring from my checking to my savings account was nerve-wracking but also thrilling, knowing I was just 25 weeks away from my big goal! 
2. Create A Vision Board & Set It Where You Can See It
For me, it's all about visualization, so I knew that I needed my vision board to be somewhere I would see every day, and not just glance at to know it was there. I needed to be able to stare at it, often, and with intention. So, I grabbed my favorite gold magnet and posted it right on the door of the refrigerator. After all, a girl's gotta eat, right? 
After the initial transfer, and my first entry on my vision board, I got really excited! Just seeing the words "Week One" with a line crossed through it felt like a huge sense of accomplishment! Luckily, I work two jobs with a combined annual income of around $40k, so I knew that would be contributing to my financial goals as well. During the day I work in Administration for a large and highly successful real estate brokerage in Florida and a few times a week, I work at a ballet studio in the evenings. 
3. Keep In Mind That The Sacrifices Are Only Temporary
At the commencement of this financial endeavor earlier this year, I was 29 years old, and I knew that I wanted to achieve this goal of increasing my savings from $100 to $10,000 before I turned 30 in June. I consider myself to be very goal-oriented and a very focused and determined individual. The most difficult aspect of this challenge was making small financial sacrifices along the way. Swapping out a daily run to Starbucks for making iced coffees at home was a huge adjustment for me. But I kept in mind that, that $5 a day spent on lattes would be better spent towards my goal! Going out to eat with friends every weekend was also a big nope (Bye-bye social life!) Although these sacrifices seem daunting at first, they were all just temporary and necessary steps to reaching my goal. 
4. Make A Fun Game Out Of Tracking Your Account Growth
One of the most satisfying aspects of this whole process was seeing my savings account increase week to week. Starting out with a modest savings of $100 to $500, and then to $1,000, and then to $5,000 and finally to $10,000 was nothing short of extraordinary! The day I made my final transfer was a glorious occasion; I remember drawing stars and adding even more sparkles onto my vision board as a celebratory emblem of accomplishment! I took my declaration of "Treat 'Yo Self" literally and immediately ordered a pair of designer shoes I had my eye on, in cash! The best thing about that purchase, was that I was able to make it, knowing that I had $10,000 safely tucked away in a separate account. The overwhelming feeling of financial security a little financial cushion provides is so worth it! It's comforting knowing that the extra money is there for me to use towards an emergency fund or to go towards something special like a down payment on a house or yes, even a new car!
***
Since crushing my challenge, my new goal is to continue to grow that account. Since then, I've steadily increased it and now have $12,000 saved. If emergencies pop up here and there where I need to withdraw from that account (because, you know, life happens — thanks flat tire!) my new challenge is to never fall below the $10,000 threshold.
Always seeing that amount in there is reassurance and motivation, as well as a constant reminder that I crushed a major financial goal in less than a year! What was satisfying and super rewarding was that this goal, although seemingly intense at first, was pretty doable, and totally achievable. My experience illustrates that you don't have to have your "dream job" or "corporate career" or life all figured out yet to save big or to exceed your personal financial goals. If you make a plan, stick to it, and know the rewards will be worth it, you can do it! As a self-proclaimed "shopaholic," it was quite refreshing to give my money a "job" with a purpose every week, instead of mindlessly spending it on non-essentials.
Seeing my growing bank account is one of the most satisfying feelings in the world and I hope you will be inspired to crush your own financial goals too! 
(This article was originally published on November 17, 2020)
Chloë A. Perez holds her M.A. degree in English Literature and works full time for a successful real estate brokerage in Florida. In her spare time, Chloë enjoys freelance writing, international travel, fitness and conducting vegan/juicing workshops and seminars. She is also a certified Integrative Nutrition Health Coach.