How I Travel Internationally Every Year For Less Than $1,000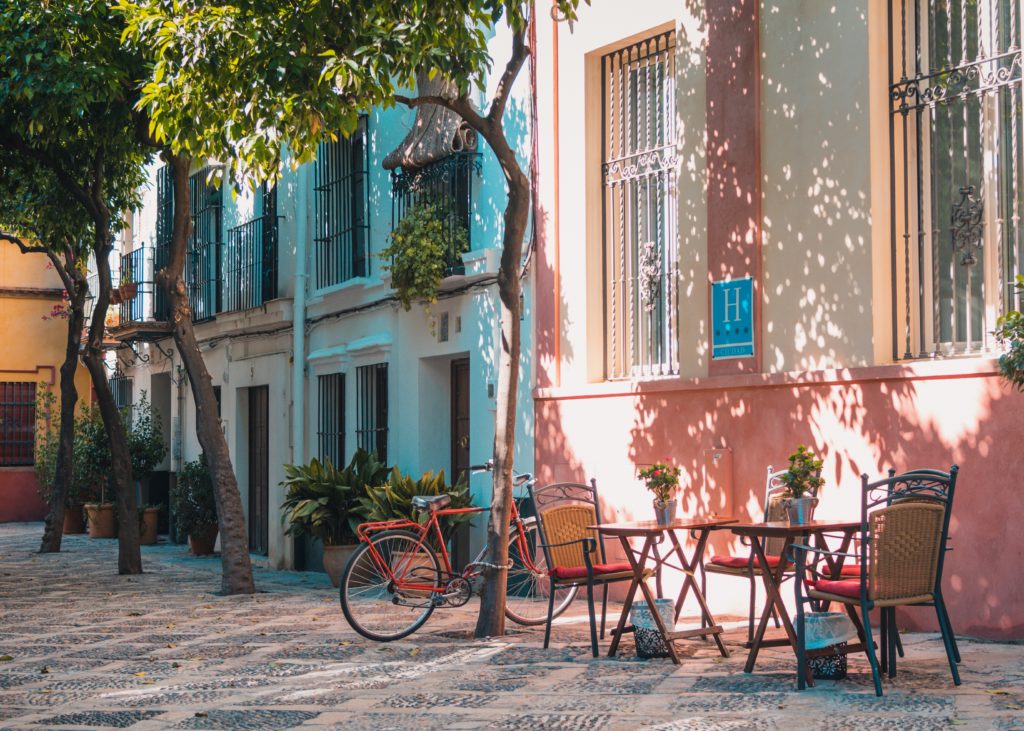 Every year, sometimes even twice a year, I make it my mission to get out of the U.S. and see some other part of the world. I don't make an immense amount of money to buy fancy hotel rooms or fly first-class. But I also don't couchsurf or share rooms with strangers, and I'm not a begpacker. Nevertheless, in the past three years, I've been to Europe five times and explored as many countries.
If you're looking for a luxury travel guide, this is not it. If you're looking for a tutorial on how to scrape by in a foreign country, this is also not it. But if you want to learn how a 24-year-old manages to travel the world in a comfortable way without breaking the bank, keep reading. 
Location, Location, Location
The first step in planning any trip is figuring out where the heck to go. When I'm being budget-conscious, there are several factors I consider when plotting a good place to getaway.
Cost of Living
I always research what the cost of living is like in the country I'm interested in. Is it cheaper to eat out or grocery shop compared to where I live? What about taking the bus or trains? Expatistan is a good resource to compare the cost of living between two cities. It indicates whether things like food, clothes, transportation, entertainment, etc. are cheaper or more expensive than your city, and by approximately how much. I've found the cost of living to be cheaper in a lot of European cities compared to living on the East Coast of the U.S.
Currency & Exchange
Another important point of consideration is currency and exchange rates. I find it's best to go somewhere my dollar will stretch pretty far. There are also a good number of countries, primarily in South America and Africa, that are known for widely accepting USD. Places like Ecuador and Zimbabwe even use USD as their official currency. Avoiding exchanges altogether can save quite a bit of money over the course of a whole trip.
Airfare & Accommodation
Airfare and accommodations are almost always the most expensive lines in any international travel budget. I always research these things in tandem. It's important, generally speaking, to not buy one without looking into the other.
Research
Knowing how much it will likely cost per night to stay in a particular city affects how many days I book my trip for, and subsequently influences my travel dates when buying plane tickets. Similarly, researching which airports are cheapest to fly into and out of in the destination country will often influence the cities I choose to buy accommodations in. On a $1k budget, I typically aim for about a week if I'm staying in one major city (like London or Rome), and closer to two weeks if I intend to hop around a bit and see more of a country (like Portugal or Spain).
Apps like Hopper and Skyscanner are key for me when researching flight costs. Hopper is a price-predicting app that makes suggestions on the best time to buy plane tickets. I like that it provides a nice visual overview of the most expensive and least expensive months to fly for each destination. It suggests whether to wait for prices to drop, or buy now before they increase. Skyscanner, on the other hand, is a comparison app that looks at flights across all major airlines, and many budget ones, to offer the best price.
Once I've done my research, the first thing I put money towards is the airfare. Reservations, with enough advance notice, can often be changed or canceled with little to no fees. But plane tickets tend to be more rigid in terms of making changes afterward. So I like to buy those first and build the rest of my plan around the flights.
Booking in Advance
I typically buy my tickets anywhere from 6-8 months ahead of time. While there are a lot of mysterious factors that influence ticket prices, I have found that flights tend to be cheaper the further out you buy. The same tends to be true for things like hostels, Airbnbs, and most other accommodations. Recently, I was able to purchase roundtrip tickets to Spain from New York for only $258. I booked them a full 10 months in advance.
Booking far out also makes it easier to request vacation time from your job. Last year, I accepted a position in which I informed the hiring manager that I had a trip to Portugal booked for several months out. Because I purchased my tickets so far in advance, even though I hadn't started working yet, the manager informed me that by the time my trip came around I would have more than enough vacation days accumulated to go without worrying. Plus, all those extra months provide plenty of time to save.
Getting By After Landing
One of the most important aspects of not overspending on travel is to avoid going crazy on food, souvenirs, and expensive tourist traps. 
Making a Daily Budget
I try to always have a target amount to spend each day. This requires a good amount of research into how much it will realistically cost to get by. My daily budget usually goes hand-in-hand with my trip itinerary. I make a list of all the things I want to do, how much they cost, and what days I can do them. From there, I start building my budget and the rest of my travel plans.
For example, if I plan to see a particular historical site during my trip, I put that into my itinerary and then begin to look for restaurants nearby that I can stop by before or after for lunch. Making a plan for when and where I intend to eat greatly helps me avoid splurging on food anytime I pass by a delicious-smelling cafe. I don't necessarily stick to that plan every single day, and I may make split-second decisions to change restaurants based on what I'm in the mood for, but just having an outline greatly prevents me from overspending.
Also, when building a budget and itinerary, don't forget to factor in the cost of transportation, whether that be public transport, taxis/rideshares, or a rental car.
Cash > Card
Using cash is the best way to guarantee I stick to my budget. With ATM fees and exchange rates abound, I'm far less likely to try and pull some extra money from my account just for a small trinket I saw in a shop window. Mentally, I'm also less likely to spend when using cash than when using a card. 
However, emergencies aren't unlikely. I always keep a card on me, one with zero foreign transaction fees, in case something dire happens. But I'm strict with myself when it comes to only using it for emergencies.
*****
I'm currently in the middle of planning a 10-day trip to Spain. In addition to my $258 airfare, I booked my accommodations 8 months in advance for $275. That leaves me a remaining $467 to eat and entertain myself for a little over a week without going over budget. Now that I'm more of a seasoned traveler, I'm able to get better quality experiences for far less money than when I was scrimping by as a college student. I'm not sitting in the lap of luxury, but I'm definitely putting the days of hostel bunk beds behind me.
Casira is an avid traveler who is always saving up for her next trip. When she's not writing, she's working on her goal of becoming a polyglot. Follow her on Instagram @cejayce.
Image via Unsplash
Like this story? Follow The Financial Diet on Facebook, Instagram, and Twitter for daily tips and inspiration, and sign up for our email newsletter here.