How I Was Making $90K, But Still Found Myself Broke & Avoiding My Credit Card Debt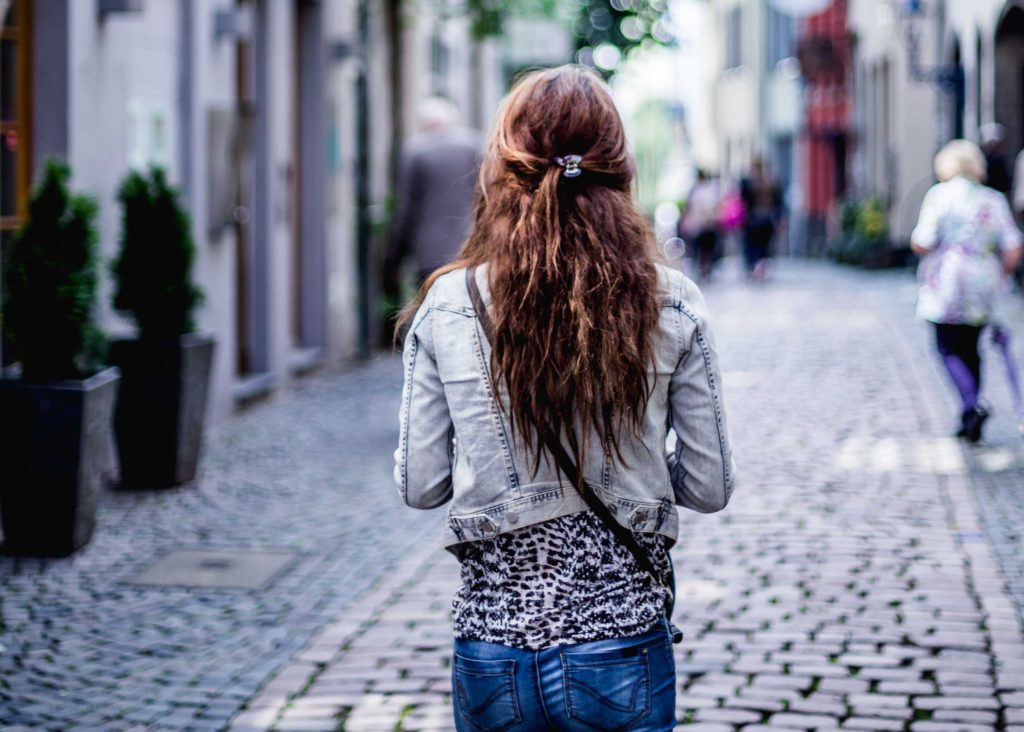 I have had a stable full-time job for the last five years, complete with steady salary hikes. And yet, at the age of 30, I found myself with the following: barely one month of emergency savings, $8,000 in credit card debt, and no investments (apart from my abysmally low contribution to my 401k). I would always say, I don't have enough money, I need a raise, etc. But to me, I never had enough money — not when I was a student, not when I found myself making $60K, and not now that my salary was $90K. And will my next salary hike make this feeling go away? No. So where is my problem?
Some would define this as a "scarcity mindset." Having a scarcity mindset means you always feel like you don't have enough money, so you under-appreciate what you have — and spend more out of fear of it running out. For me, my multiple overdraft protection notifications finally told me I needed to do something. I did not want to live in fear and scarcity. It was eating away my happiness.
Here is where I began my journey:
1. I did a mindset switch. I told myself that I do have enough money, I just needed to understand where and how I need to manage it better. And I can't tell you how good it felt.
2. I downloaded the Mint app to take stock of my financial situation. It was hard to see the results at first, but slowly I came to understand the patterns and habits in particular that were making me broke.
3. I noted all the toxic habits that were exceeding my budget and began dealing with them slowly.
I'd be lying if I said all this was easy. It took me months of trial and error, tears, and falling back into old habits. It has been six months, and so far I have an emergency fund to last me for three months, and my credit card debt has been reduced to $2,500. Here are the top toxic habits I began to fix:
Toxic habit 1: Eating out all the time (even salads).
I travel four days a week for work, with all my meals paid for. So when I returned home, I carried the same habits. Except my personal card was paying this time. I have always despised — and literally been afraid of — grocery shopping. So how did I improve this?
Detox: I decided that I don't need to buy trolleys full of stuff to last 3-4 weeks. Let's start with basics — milk, bread, eggs, 2 tomatoes, 1 bell pepper, 1 onion, 1 bag of chips, 1 avocado. I can carry all these in one bag, and that's all I need. With basic recipes like omelets and toast, scrambled eggs, veg curry, homemade coffee, chips, and guacamole, these things had me covered for the weekend.
Eating out three days a week on non-travel days: $150
Above groceries to last three days: $25
Savings per week: $125
Toxic habit 2: Too many spa, massage, and manicure trips over weekends.
Again related to travel, once I'd return home, I'd feel disgusted with my nails, toes, how oily or dry my face looked, how my shoulders hurt, and so on. The result — mani-pedi and massage appointments almost every weekend to help. How did I improve this?
Detox: Be more disciplined with my health and beauty regimen during work trips. Keeping a simple rosewater spray in my purse helped reduce excessive dryness. I can buy or carry a variety of inexpensive sheet masks from Target (or any store) to keep my hair, hands, feet, and face rejuvenated. I also started actually removing my makeup every night and really clean and exfoliate my skin.
Cost of all weekend beauty regime: $200+
Cost of sheet masks, travel-sized products, toner, etc: $30 (max)
Savings per week: $170+
Toxic habit 3: Waiting until my next paycheck to see how much was left to go towards my credit card debt.
Clearing debt was my biggest issue, but also my lowest priority. I used to wait to find what was left for me to use to pay off credit cards.
Detox: I made debt clearance my top priority. As soon as I got my paycheck, I made it a point to pay off a portion of my credit card bill immediately. This reduced my disposable income and forced me to reconsider my spending. I also locked away my credit cards, and instead started using my debit to force myself to see the declining numbers with every swipe.
Results: I closed two credit cards after paying them off fully.
Let me conclude by saying that I am not perfect, and neither is this method. My money situation may be better than a fresh graduate but I am prone to failures and debt, too. We all are. I have to keep exploring my options and keep improvising. And even then, my journey isn't over. This is a process that I have to follow — otherwise, slipping back into the same toxic patterns is far too easy.
Richa is a Management Consultant living in Chicago. With 80 hour work weeks, she tries to make the most of her weekends. She loves to read, travel, watch plays and live music, and binge-watch Netflix. Her goal is to live fully, intentionally, and in the moment. 
Image via Unsplash
Like this story? Follow The Financial Diet on Facebook, Instagram, and Twitter for daily tips and inspiration, and sign up for our email newsletter here.