How I'm Managing My Mental Health Without Spending Any Money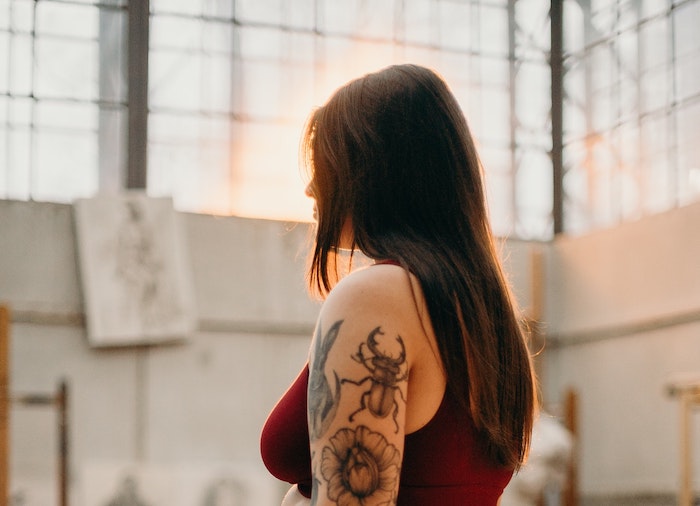 This is an overwhelming and difficult time for pretty much everyone. Between massive layoffs, cases of the pandemic, and a total disruption of our daily schedule, our mental health can certainly feel the weight of the world around us. But now more than ever is a time to try to do what we can to keep our mental health in check. While "self-care" is an often misused term, signaling expensive drinks and fancy lotions, there are wonderful ways to take care of yourself and maintain your mental health without spending any money. Here's what's working for me.
I try to keep a consistent and sufficient sleep schedule.
The keyword here is try — you can read more about how I'm attempting to combat quarantine sleep struggles — but generally, it's about routine. I get into and out of bed at the same time each day. Lately I haven't been able to fall asleep for a few hours, so I try to ensure I still get 7-8 hours of sleep by accounting for that restless time when setting an alarm.
I hold myself accountable to social goals.
At the start of social distancing, I found myself tackling one too many Zooms a week. Then, like so many of us, I experienced Zoom fatigue and quit cold turkey. I've spent the last few weeks somewhere in the middle–I try to minimize my video calls because of how exhausting they can feel, and instead focus on phone calls. Phone calls allow me to paint my nails or take a walk while catching up with a friend, and as a result, they feel like less of a commitment. I've set a goal to chat with three friends a week to make sure I'm meeting my own social needs.
I try to get more physical exercise.
While I certainly don't enjoy getting out of bed earlier than I have to each morning, working out has truly kept me sane the past few months. I used to work out about twice a week, but since social-distancing, I've increased that to four times a week. I feel more confident mentally and physically–I notice I feel productive and ready to tackle the day when I've kicked it off with something for myself. You can find a list of free, instructor-led workouts here. 
I savor small wins.
My favorite feeling in the world is appreciating the moment. When something good happens, whether I take a deep breath during a fresh gust of wind or I get my favorite pad thai dinner delivered, I take a moment to be grateful. When I celebrate these little wins throughout the day, the little losses that come along hit me less hard.
I give myself permission to fail.
I struggle with giving myself grace when I fail to meet a goal, but being gentle with myself is especially important during difficult times. If I set five goals and only meet three, I still try to celebrate my relative success and adjust my other goals as needed. This week, I aimed to journal every day and I only did it twice. I'm reminding myself that under these circumstances of immense uncertainty and pressure, it's okay if I don't meet every goal.
While managing your mental health is not an easy feat, it is imperative that we focus on keeping ourselves well during this challenging time. There are plenty of self-care routines and habits you can instill free of charge, so take some time to explore what works for you. Of course, if you're feeling overwhelmed or are in need of professional help, reach out. Tell a close friend how you're feeling or check out free resources like Good Samaritans. 
Simplicity Bryan is deeply entrenched in the worlds of self-help, gratitude, personal finance, and organization. She's happiest paddleboarding with her pup and storytelling with a purpose. You can follow her here.
Image via Pexels
Like this story? Follow The Financial Diet on Facebook, Instagram, and Twitter for daily tips and inspiration, and sign up for our email newsletter here.