10 Free, Instructor-Led Workouts You Can Do At Home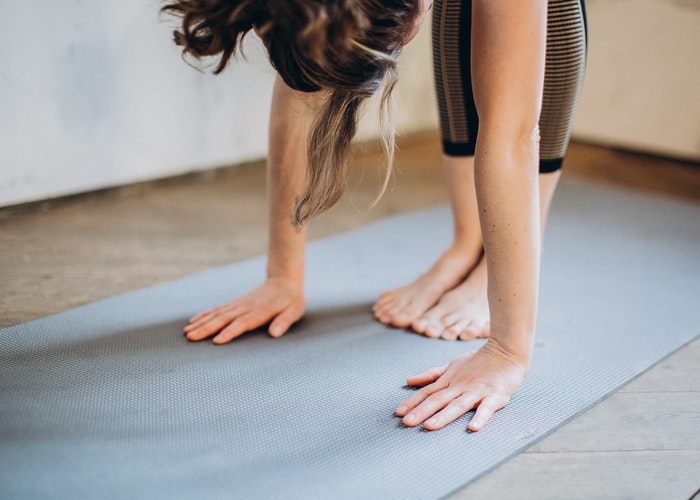 We all know exercise is healthy for you and it can just make you feel better, too. Exercise has been known to improve sleep, regulate weight, and even reduce the risk of health ailments like arthritis and anxiety. 
With many of us stuck at home during the COVID-19 pandemic, however, it's easy to let our normal workout routines fall to the wayside. If you're looking for ways to squeeze in your workouts from home, we've got you covered with ten of the best workouts you can do at home — and best of all, they're totally free.
CorePower Yoga 
CorePower Yoga is a yoga studio chain based out of Denver, Colorado with locations across the United States. They are offering on-demand online classes (typically $199 a year!) for free. 
Classes vary by instructor, level, and length, so you are sure to find a fit for you. They also offer several meditations under 10 minutes, including "lean into love" and "create contentment."
Barre3
If you aren't familiar with barre, it's a great low-impact but high-sweat workout. The Barre3 studio is no exception, and their team is offering 15 days of their online service free (regularly $29 a month). Their digital library includes hundreds of workouts varying in length from 10 to 60 minutes. 
Sculpt Society Cardio
Sculpt Society offers an easy-to-follow online workout that combines dance cardio and sculpting. 
Their team is offering a free two week trial (typically $119.99 a year) of their app, with workout videos ranging from 5 to 50 minutes.
Peloton
The famous exercise bike company is offering a free 90 day trial of their app (typically $12.99 a month). Users can access 20+ live classes daily and thousands of on-demand classes, including indoor cycling, running, bootcamps and more. 
Active by PopSugar
This paid subscription service is currently free to help consumers stay active indoors during COVID-19. There are hundreds of workouts from celebrity trainers and you can easily search for strength, cardio and yoga videos. There are also curated challenge plans which recommend quick workouts for each given day. 
305 Fitness 
305 Fitness is a dance cardio workout with a DJ. You can find free workouts, typically 45-60 minutes long, on their YouTube channel. Music plays a huge component in these sessions and options range from Soul to throwback tunes to Lizzo. 
Planet Fitness
If you're looking for an approachable, beginner's workout, Planet Fitness has you covered. They are sharing a new, free workout video every day on their Facebook page. The routines are equipment-free and most are under 30 minutes long. 
Y7 Studio
Y7 classes never fail to make my mind, body, and heart feel fresh. Their classes are self-described as "sweat drippin', beat bumpin', candlelit yoga," and I can't agree more. They are currently offering virtual classes via their Instagram Live, and because music is such an important part of the practice, they are making those playlists available as well.
Rumble
If you like boxing or are feeling ready for a high-intensity, full-body workout session, Rumble is a great option! Their team is sharing cardio and bodyweight workouts via Instagram Live. The sessions require no equipment and are led by engaging staff members. 
Blink Fitness
Blink is hosting "Get up and Blink!" during COVID-19, a free virtual workout at 8 AM EST every weekday on Facebook Live. The exercise routines are easy to access, approachable, and incorporate beginner exercise movements like planks and weighted sit-ups. 
While it can be easy to stay in your pajamas all day, you're bound to feel better if you wake your mind and body up with movement. If a high-intensity workout seems overwhelming, start with a quick meditation or stretching class. And if you're feeling lonely working out on your own, try video chatting with a friend while you exercise together to imitate the feeling of being at an in-person class. 
Simplicity Bryan is deeply entrenched in the worlds of self-help, gratitude, personal finance, and organization. She's happiest paddleboarding with her pup and storytelling with a purpose. You can follow her here.
Image via Pexels
Like this story? Follow The Financial Diet on Facebook, Instagram, and Twitter for daily tips and inspiration, and sign up for our email newsletter here.