How I've Strategically Used My Credit Cards to Save Me Thousands Over The Past 2 Years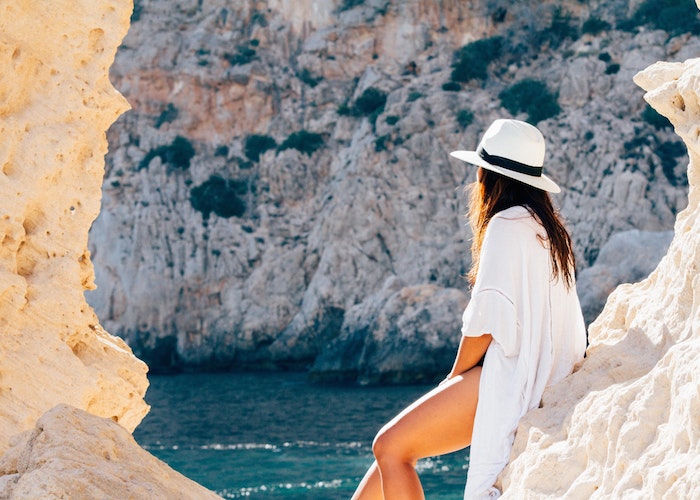 Given that cash is a favored payment method for saving money, it'll come as a surprise to many that my credit cards are actually my best-kept secret to saving. In particular, I've mastered using credit card points, perks, and rewards to pay for purchases, as well as help me save on necessary items.
For starters, depending on the purchase, I switch between credit cards to maximize on points. For example, I use a travel card for travel purchases (such as Ubers or Lyfts), and dining, since those categories give me 5x the points per dollar spent. I use a cash back card for shopping purchases, giving me 1.5x the points per dollar spent for clothes or shoes, and another cash back card for items such as groceries or gas, giving me 5x the points per dollar spent on those purchases too. Additionally, my cards offer rotating "deals" every few weeks, enabling me to receive upwards of 15x the points on any given purchase, from a specific company. For instance, I might see a deal to receive 15x the points per dollar spent at Sephora if I use my travel card during a specific window of time. This is useful, as typically my travel card would only get me 1x the points per dollar spent at Sephora. Ultimately, these rewards "boosts" allow me to maximize on points that can go towards essential purchases.
While not every company is included in these reward programs, I've found more than I anticipated, and have been able to effectively wrack up on points in this manner. By having multiple cards that I use efficiently, I'm able to accumulate points. Plus I'm able to combine them since all of my cards are through the same bank.
With the points thus combined, I can then use them to pay for Amazon purchases, receive credit on my bill, or use them to purchase flight tickets. This is actually the most effective way to use my points, since I receive the most bang-for-my-buck when I redeem my points for airline miles, transferring them to partner airlines. Sometimes, though, it's cheaper to use my points directly on my card's travel portal or even buy my tickets through third-party websites, so I make sure to research thoroughly before spending these points.
As a result of this method, I haven't paid for a plane ticket in over two years (admittedly, I've only flown domestically, during this time). On average, this has saved me an easy $600 each on roundtrip tickets for approximately six cross-country flights. Keep in mind that I'm averaging the combined cost of flying during cheaper, off-season times, to traveling during Thanksgiving or Christmas, which cost upwards of $800. Plus two inter-state roundtrip flights totaling $500. Thus, in total, accumulating points strategically has saved me $4,100 in travel, alone.
Many credit cards also come with built-in insurance or other perks, such as credit for particular purchases, like Global Entry or Netflix. I've used my card's $95 Global Entry redemption to apply and receive Global Entry for free, in addition to using my travel card to pay for car rentals and flights, as it comes with built-in car insurance, baggage insurance, and flight cancellation insurance. This has saved me $200 on rental car insurance, in addition to roughly $500 in baggage, cancellation, and other travel insurance. Given that travel insurance can cost 4-10% of your trip cost, this is quite a large sum, and if I had been lucky enough to travel internationally over the past two years, I would have undoubtedly saved even more. Admittedly, travel insurance isn't a necessity, but it's certainly nice to know that just by booking my flight with a particular credit card, I can receive money back if that flight were to be cancelled, delayed, or changed for any reason. In an era where travel insurance is at a premium thanks to COVID-19, my credit card coverage remains the same, which is invaluable.
Finally, my credit cards each include cash back rewards for particular companies. For instance, I can activate 10% savings on an Audible purchase or 5% for an AirBnB booking. While these rewards change every month or so, I've found it useful to regularly check them as the savings can be immense. This is also a big reason I often volunteer to make purchases for group trips, since I know I can often receive some extra money back, in turn, also saving my friends a few extra bucks. Even just 5-10% back on a rental home for 7-10 friends can quickly add up to massive savings. Over the past two years, I'd say this has saved me another $500.
In total, I've saved roughly $5,395 over the past two years, simply by utilizing credit cards more than cash or debit cards. While I personally feel confident juggling multiple credit cards, paying them in full and on time, and regularly checking the new perks that my cards offer, I'm aware this method may not work for everyone.  I've also chosen cards with perks I know I'll take advantage of. For instance, it wouldn't make sense to get the same travel card I currently own, if you don't want Global Entry. But, chances are, your credit card has some perks you haven't used, yet, and I advise anyone to look into their perks asap. Either that, or try applying for a credit card with perks you would actually take advantage of.
While not all my credit cards aren't free (the travel one alone costs me $95 a year), my savings have outweighed the costs. If these perks seem like ones that you'd take advantage of regularly, consider switching credit cards or simply using yours a lot more strategically.
Keertana Anandraj is a recent college grad living in San Francisco. When she isn't conducting international macroeconomic research at her day job, you can find her in the spin room or planning her next adventure.
Image via Pexels
Like this story? Follow The Financial Diet on Facebook, Instagram, and Twitter for daily tips and inspiration, and sign up for our email newsletter here.