How My 21-Day No-Spend Challenge Forced Me To Get Creative At Home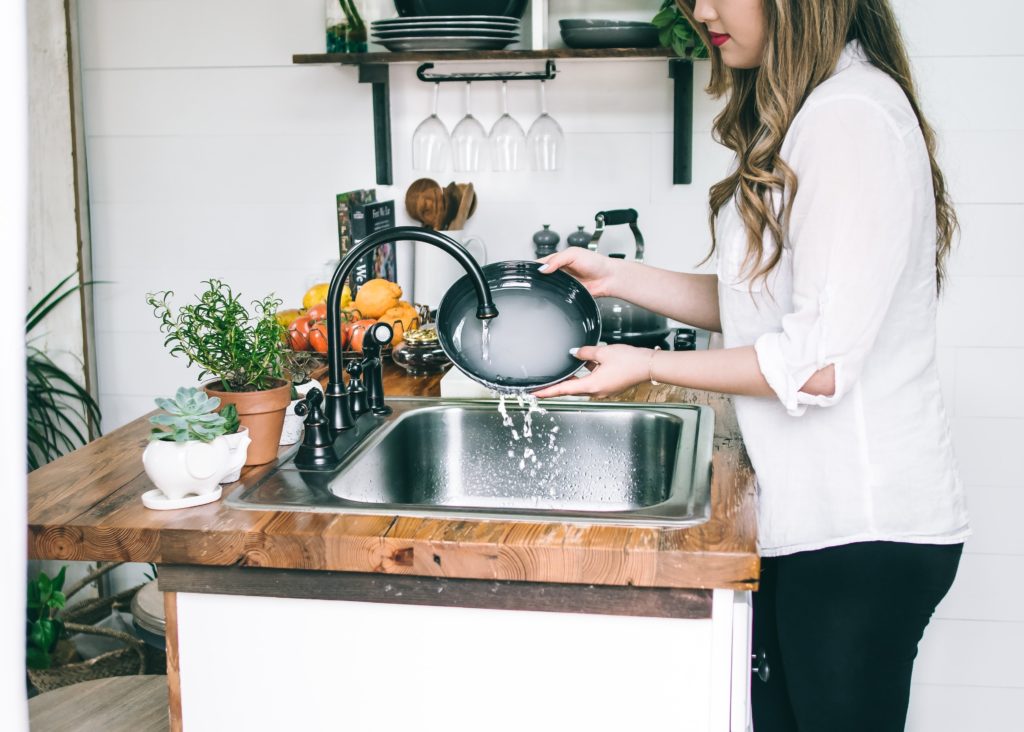 If you're anything like the rest of the world, you've probably already found yourself wavering on your New Year's Resolutions. Sticking to the habits that help us reach our long-term goals proves extremely challenging once the momentum of a new year has worn off. So when it comes to saving money to be invested in your future, we often find that participating in mini savings challenges can help.
That's why, along with our partners at Wealthsimple — simple, affordable investing for anyone — we've asked four different influencers to participate in a "no-spend challenge" this spring. Today, we're checking in with our final influencer, Jessica Lam from Diary of a Toronto Girl. Jessica completed a no-spend challenge for 21 days, all while social distancing — and managed not to give in to any tempting sales or other spending that would cause her to stray from her challenge. Here's what she had to say:
TFD: How successful were you at completing the challenge?
Jessica: My no-spend challenge went really well – I managed to not give in at all! In general, I'm not much of a shopaholic or over-spender, but the challenge definitely wasn't as easy as I thought it would be. With the situation going on right now, a lot of businesses are having really good sales, and I pretty much only buy things when they're on sale. Being cooped up at home all day, it's also tempting to browse for things like new home decor or new books to read.
Did you have any hiccups during the challenge?
Although I was tempted several times during the challenge, I managed to not have any hiccups. Some of my favorite clothing stores were having sales as low as 40% off, and it was extremely difficult resisting to even visit their websites! I decided to unsubscribe to email newsletters and unfollow social media accounts so I wouldn't be tempted to shop. I was also tempted to buy a new book after watching a series based on it, and then realized I should probably get to reading the dozens of other books I own but haven't read yet. Overall, no real hiccups!
How much money do you estimate you saved (e.g. how much do you usually spend on going out to eat vs. how much you spent during your challenge) that you can now use to put in investments?
I probably spend an average of around $150 monthly on ordering food, eating out, and commuting, but obviously those things have been cut down due to the situation going on right now. Had I not been doing the no-spend challenge, I probably would have spent at least $200 on new clothes, makeup, and books. April is also my birthday month, so I would've made a Sephora purchase in order to get the free birthday reward. 
What spending did you miss the most?
I wouldn't say I missed any particular spending, but I definitely didn't like the idea of not being able to impulsively buy something as soon as I wanted it. If I'm intrigued by something like a new book, I like the idea of purchasing it right away so I have it when I want it. However, not being able to impulsively buy things makes you appreciate what you have more. I'm currently reading a book I purchased last month, and I'm planning on doing a closet purge so I can "shop" through old clothes I haven't touched in years.
Was there any spending you were surprised you didn't miss? If so, what was it?
At first, I was really missing eating out and ordering delivery. Although the challenge restricted me from doing either, my concern for the amount of contact involved was also part of it. To spice things up at home, I started baking and cooking all sorts of restaurant-style dishes – Indian lamb korma, Japanese chicken katsu, Irish lamb stew – and now I don't really miss eating out or ordering food. I was craving sushi, so I chopped up salmon and made my own sashimi plate. Instead of being miserable and eating boring food, I got creative with cooking so that I didn't miss eating restaurant food anymore!
Would you ever complete a no-spend challenge again?
I would 100% do a no-spend challenge again. I still haven't purchased any non-essential things since my challenge ended, and I'm hoping to continue on for as long as I can! It's a great challenge to do throughout the year, especially during times where you need to save extra money, like before the holidays or before traveling. Doing a no-spend challenge truly forces you to think about your purchases and whether you actually need or just want something.
What helps motivate you to invest/save for their future when you're tempted to spend on things in the present?
As nice as it feels to spend on little luxuries in the present, it feels even better having that money passively growing in my investments. A lot of retired or retiring people in Canada don't have a lot of funds in their bank accounts to live on, and I don't want to live like that. I want to have a comfortable retirement with disposable income. Plus, people are living longer nowadays, so people just need more money in general to retire. I'm someone who constantly thinks about the future, and I know investing money as early as possible makes a significant difference than investing 20 years from now.
What do you hope to use your investments for eventually (i.e. what kind of retirement you'd envision, or if you have shorter-term investment plans)?
I don't have any particular short-term investment plans, but I do have long-term goals I'm investing towards. I'm hoping to use my investments towards buying a house with my boyfriend in the future, although the Toronto housing market is extremely difficult to get into. I also want to retire comfortably, so I'm hoping to put my savings towards retirement as well.
*****
We often hear from our audience that they feel like they don't have enough to invest in even a basic retirement fund, so a no-spend challenge is a great way to find where you might be able to save more than you think. And with a company like Wealthsimple, you can start investing today, no matter how much you're starting with. Click here to learn more, and get your first $10,000 managed for free.
Like this story? Follow The Financial Diet on Facebook, Instagram, and Twitter for daily tips and inspiration, and sign up for our email newsletter here.