How My Careless Online Spending Habit Almost Cost Me My Entire Savings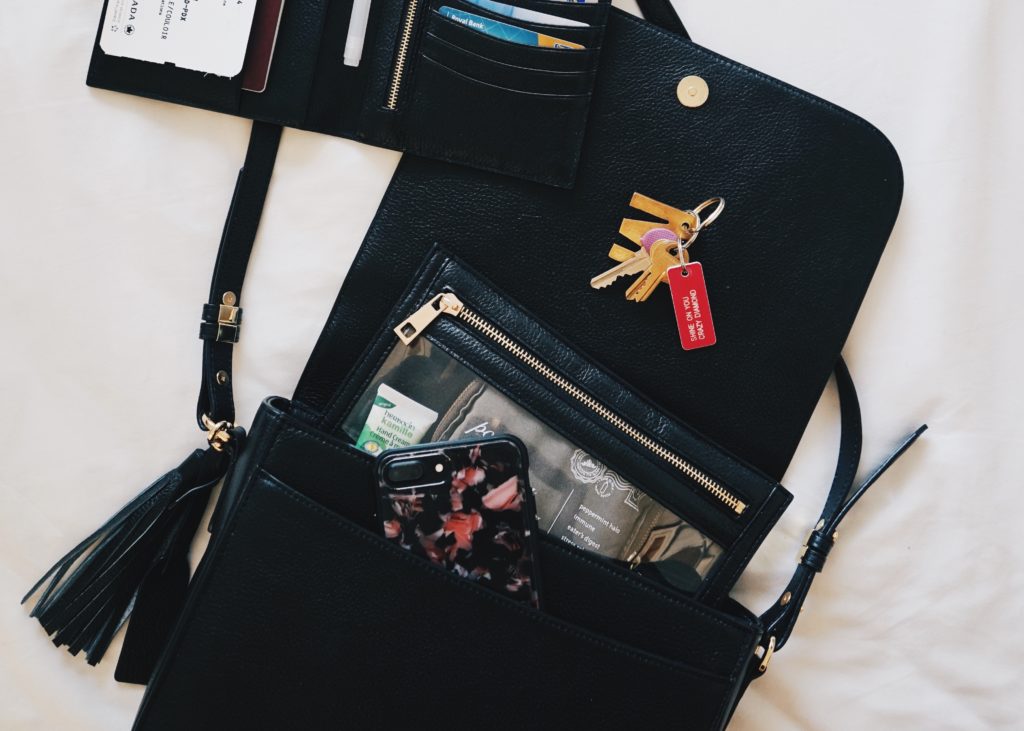 I have a love-hate relationship with the internet. On the one hand, it's brought education, creativity, and the world to the masses. It allows us to stay connected to friends and family across the globe and is a constant learning tool. On the other hand, it's an unrelenting pressure and one of the key ways in which companies can market their products. Television advertising is now in decline because social media and online advertising are so effective. Plus, 24-hour access to shopping means that our consumerist appetites are only getting bigger!
Not only is this bad on a global level for the planet, but it can also lead to some pretty tricky situations on a personal level.
I can still remember my very first online purchase. It was from ASOS back when it was As Seen On Celebrities, and there were only a couple of hundred items on there. The top was a purple off-shoulder number, copying something Victoria Beckham had worn. I used my dad's card to buy it and he deducted it from my pocket money. I paired said purple top with coordinating eyeshadow to the next non-uniform day at my school…and then never wore it again!
And so, the shopping habit began. Online stores were offering fast, free delivery, free returns, and soon — student discounts! As I didn't have a car and was living at home throughout university, I could spend a lot of my money on clothes, clothes, and more clothes. Pretty much every day, parcels were arriving for me, and a large percentage of those parcels were then sent back. A lot of the fun was simply trying on stuff without having to go to a shop. And while I now cringe at the amount of CO2 emissions my online shopping must have caused from such a young age, there was another problem.
Once I had my own debit card and a part-time job, I was shopping every day. Browsing the "new in" section of my favorite shops to feed my need for the thing that was going to make me look like Anne Hathaway in The Devil Wears Prada. To make life easier, I saved my bank details on my phone, and at every shop I "visited," I would save my information for the next time.
Fast forward to a two-week Mediterranean cruise with my family. I hadn't taken my debit card because onboard spending is put onto a cabin card, and I had taken euros in cash. However, when my phone managed to get a signal while at sea, I had some messages from my bank telling me they were concerned about unusual spending. Unable to do anything while at sea, it wasn't until we were back on UK soil that I spoke to the bank.
My account had been emptied. All of my savings from my part-time job, my student maintenance loan, and my £1,500 overdraft had been spent on online casinos and bingo sites. There was a weird feeling as I looked through the spending on my online statement, the amounts growing as whoever was using my account became more confident. It felt almost laughable because I have never gambled and despite my online shopping habit, I've always been good at budgeting and only spending what I can afford. But then to see the minus sign and realize just how much had been taken from my account was scary.
I immediately called the bank's fraud team, and they went through security questions with me and realized how the fraudster had managed to get hold of all my money. They had hacked into my phone and cloned my bank information. I still don't fully understand how this happened, but the bank advised me never to save my card information on my phone. It seems obvious now, and I'm very careful with online security. But at the time, I was 18 and oblivious. After all, I was growing up in the first generation of young people to have such constant access to the internet and online spending.
Luckily, I was able to prove that my bank card had been at home for the whole two weeks, as there were no other purchases on the account. I could pinpoint the last time I had made a transaction so the bank knew exactly how much of my money had been stolen. My bank, Lloyds, have a dedicated fraud team who keep an eye on spending on all accounts, so that if there is any unusual spending, they will text to alert you, and if they don't receive a reply, the account is frozen. I was also required to make a statement to the police as part of the process of getting my money back, though the fraudster was never found.
It was quite a few years ago now, but the hot panic of realizing someone had taken all of my money and emptied my overdraft hasn't left me. I'm really grateful that there is such extensive work being done to protect against online fraud and that banks have fraud teams dedicated to check that spending matches up to previous habits.
To keep yourself protected when online shopping, try these five tips:
1. Don't save bank information on your phone.
Each time you shop, type in your card details. Not only will this make you think twice before spending online, but it will also mean your information can't be cloned.
2. Don't use public computers to shop.
Whether it's your work computer, a friends laptop or the library, don't input any financial information into a laptop that could be used by other people. Also check that your internet connection is secure – don't make internet purchases on a hotspot or using coffee shop wifi!
3. Check your bank has fraud protection.
Depending on where you live, the laws will vary on the level of protection banks are required to give their customers. Some accounts may offer additional fraud protection for a monthly fee and it's certainly worth considering. Knowing that my bank will text me if any large sums of money are about to be taken from my account is hugely reassuring.
4. Don't be afraid to call back.
If you get any unexpected calls from your bank, don't give out any information straight away. They should never ask for all of your bank account details, PIN number or passwords. If you are at all concerned, put down the phone and ring back through the contact information you already have for your bank. Ringing them directly will ensure you are actually speaking to your bank.
5. Make large purchases on credit cards.
Many credit cards offer purchase protection on items that cost larger amounts of money. Whether it's a holiday, a new television or furniture. My credit card insures any purchase above £150 for loss, theft, and damages. Make sure you pay off these purchases as soon as possible to make the most of this additional layer of security.
*****
Fraud can be really frightening, as someone has access to your personal information and finances. Educate yourself as much as possible on how to protect yourself and don't be afraid to meet with your bank manager and ask questions face to face if the online information isn't detailed enough. Just like when we shop online, we are our banks' customers and therefore we have the right to ask questions and seek reassurance that our money is being protected.
Hannah Bullimore is a writer and blogger from Newcastle, England. She loves learning about ethical fashion, health, and wellbeing and is an avid reader. In 2019 she will be training to be a yoga teacher and continuing to teach creative writing as a form of self-care. She writes lifestyle posts and book reviews on her blog, which can be found here.
Image via Unsplash
Like this story? Follow The Financial Diet on Facebook, Instagram, and Twitter for daily tips and inspiration, and sign up for our email newsletter here.