How To Form A Healthy Relationship With Credit Cards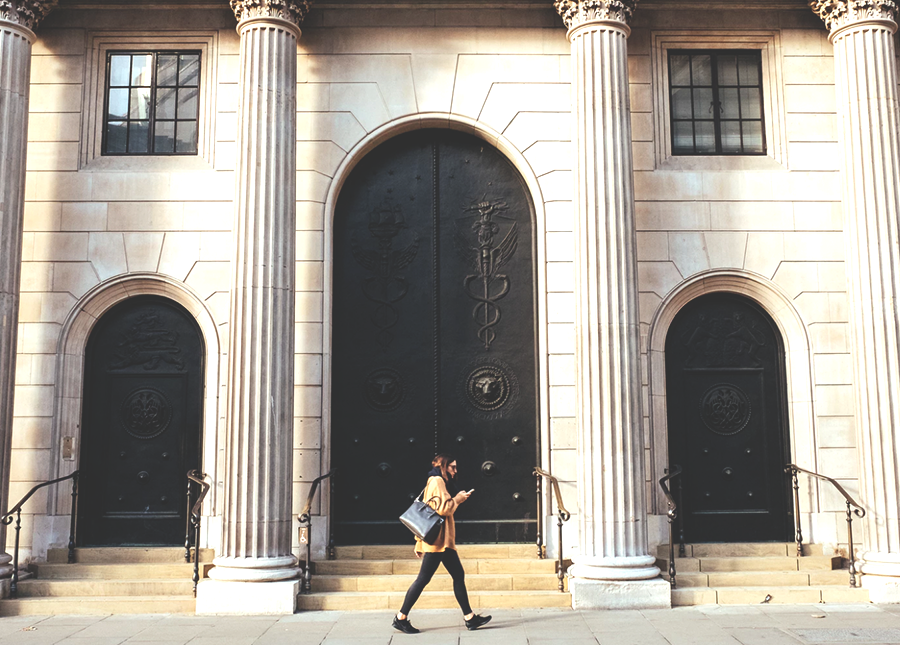 My relationship with credit cards has always been a healthy one. I never spend beyond my means, always pay on time, and stay on top of my expenses. I owe my positive experience to my dad, who taught me important lessons about money at an early age. In fact, he helped me get my first real credit card as a college student in 2010 — the American Express Starwood Preferred Guest card, still my most used to this day. Since then, I've acquired other cards that fit my lifestyle at the time, and taught myself how to maximize the benefits without maximizing the card itself. Here are the four lessons I've learned from my years of swiping plastic:
1. Learn Your Limit
I realize there is a common association between credit cards and fear, which mainly stems from overindulgence. Because I have good credit and pay bills on time, I've received some generous credit limits. Sure, I could splurge on a first-class ticket to Australia with a new wardrobe in tow, but why cripple myself with years of debt repayments? Credit card companies are not your friend, and any increase to your credit limit is not free money. If you know you'll spend beyond your means given the chance, you should keep the limit on your credit card low. If you do receive an automatic increase, call them up and insist on an amount that suits your spending habits. This will keep your bills in check so you can stay on track to pay on time and live your best life, debt-free.
2. Become Exclusive
Similar to dating, the world of credit cards is vast and varied. No matter your interests, there is a credit card waiting for your application, each with its own enticing offer. Whether you order everything in life from Amazon, love the DIY section at Home Depot, or have the travel bug like me, there is a credit card that maximizes each individual experience. And while you may want to wine and dine with all of them, you should only choose the few you like spending time with the most.
I am a jet-setting junkie who can't get enough overseas adventures, so my wallet holds my Jetblue (airline), SPG (hotel group), IHG (different hotel group), and Chase Sapphire Preferred (travel) cards. This may seem overwhelming, but I only swipe my SPG and Chase card consistently. With the others, I only them use when I'm either booking on Jetblue (you receive 10% off flights paid for with points, at a $95 annual fee) or getting a hotel room at an IHG property (Intercontinental is a lot cheaper overseas, so I am able to stay cheaply and receive platinum member benefits by being a cardholder and paying a $50 annual fee).
Over the years, I've had Delta, Marriott, Hilton, and Amazon cards that I kept between one and three years and ultimately closed, because they weren't providing me with as much benefit I get from the cards I currently have. As you age, your interests and priorities change, so it's only natural your credit cards do, too. Just don't open and close too many accounts, because that can negatively impact your credit score.
3. Check Your Accounts Frequently
When I was younger, I forgot to pay a credit card bill on my American Express account. I called customer service and when I was connected with a manager, I tried to argue my way out of paying for it to no avail. No one at the credit card company cares that you were on vacation and either forgot or didn't have time to pay your bill on time. I paid the $40 late fee and vowed to never let another bill slip through my calendar again.
As a result, I often pay bills early and check my accounts a few times a week. It's a good habit to get into, especially if you rarely spend cash. I can piece my day together based on my spending when I visit my account summary. It makes it easy to see where I spent too much in case I need to cut back in the upcoming week. Most importantly, checking your accounts often means you won't have to pay a late fee.
4. Enjoy the Benefits!
There have been occasions where I went on vacation for virtually nothing, all because I utilized my miles and hotel points to pay for my trip. This is the true benefit of any card — reaping the rewards. That's why you have to choose your cards carefully. If you spend evenly across several cards, it will take much longer to reach the point where you can actually enjoy the reason you signed up for them in the first place. An added benefit that is often overlooked is protection. Most credit cards also offer trip-cancellation and auto insurance so you don't have to spend extra when you come to those money-trapping pages during your reservation booking. And when it comes to identify theft, you're completely covered. As long as you use your credit card responsibly, the benefits are endless.
*****
My healthy relationship with credit cards is as strong as it is because I am money-minded and make sure the cards I do have offer benefits that enhance my lifestyle. I've learned some important lessons over the years, and my ultimate takeaway is that if I spend within my means and pay on time, I'll be handsomely rewarded.
When she's not writing about the money-saving hacks that helped her save $25k in a year, Sasha is taking to the skies with her sister Melissa. Their Instagram account, @JetsettingJunkies, and website feature their travels from all over the world. DM Sasha for money tips and advice on traveling often and cheaply!
Image via Unsplash