How To Get Out Of The Grocery Store Rut And Start Buying Fresh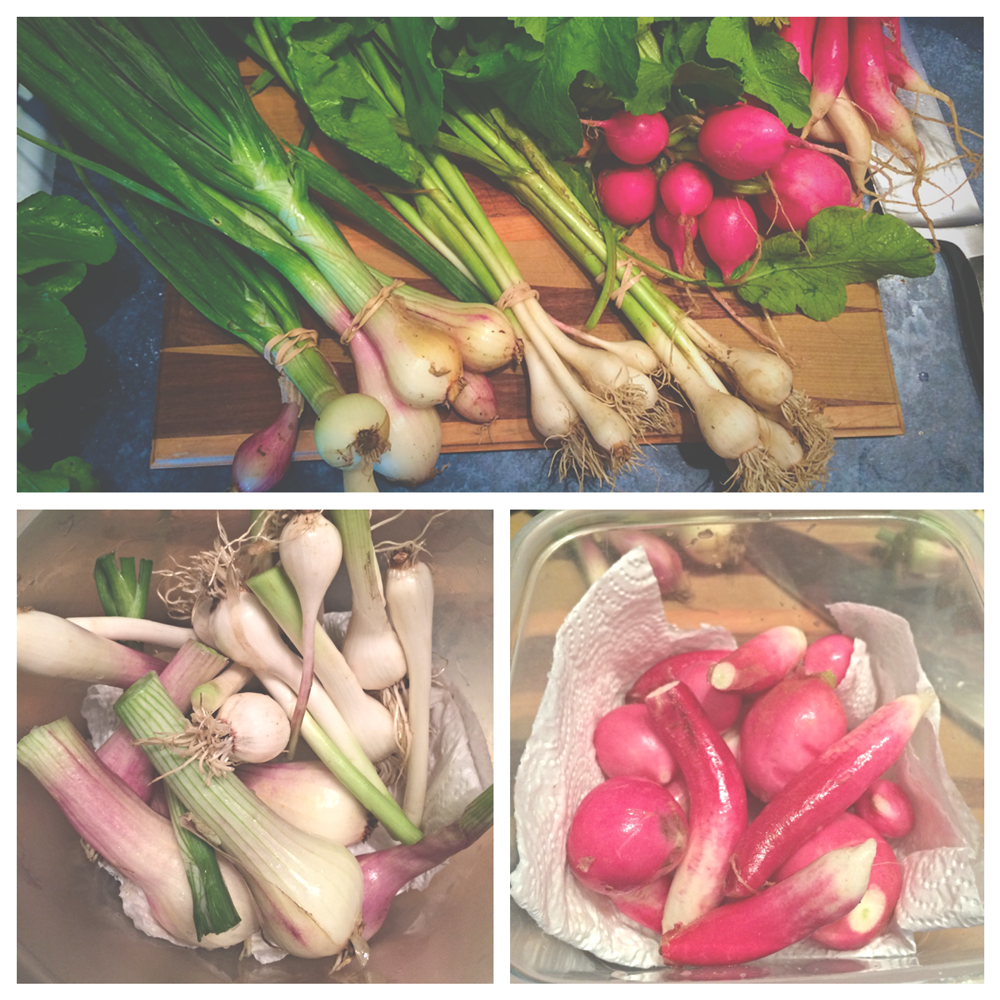 It is Thursday night, there is nothing in my fridge, and I have no idea what is for dinner. What is a girl to do? I could pop down to the grocery store and grab some quick ingredients, but I'm hungry and I know that the closest store is more expensive than other options. There is Seamless, where for between $10 and $20 I could get a feast of virtually any kind of cuisine. While I could probably order something relatively healthy for delivery, if I am honest with myself I know that Seamless usually ends in something smothered in cheese or cream sauce, and the distinct feeling that with just a little more effort, and a little more planning, I could have made the same meal myself for far less.
Tonight's dinner isn't about planning, however. It isn't about mapping and pricing out an exhaustive budget or making lists: tonight's dinner is about a heaping helping of farm-fresh veggies, careful washing and storage, and a week ripe with surprises ahead. Tonight I am picking up my CSA, a delicious and deeply affordable alternative to seamless, grocery stores, and even farmers markets.
CSA stands for Community Supported Agriculture, and I am a member of the Clinton Hill CSA. Groups of neighbors pool their resources and partner with local or regional farmers. They each purchase one or more 'shares' in what the farmers harvest for the season. My CSA works with Windflower Farm and members can purchase the standard vegetable share, as well as a share of fruits, eggs, flowers, dairy, bread, and even meat.
Members can special order other items through these farmers as well, eliminating added costs of middlemen and ensuring a direct relationship with the folks who cultivate their food. Because the farmer delivers all of the food fresh, often shortly after it is harvested, what arrives each week can vary greatly depending on weather conditions throughout the planting and harvesting season. It can be difficult to plan what you will eat each week until you know what is going to arrive, but in my opinion the benefits are well worth the unknowns.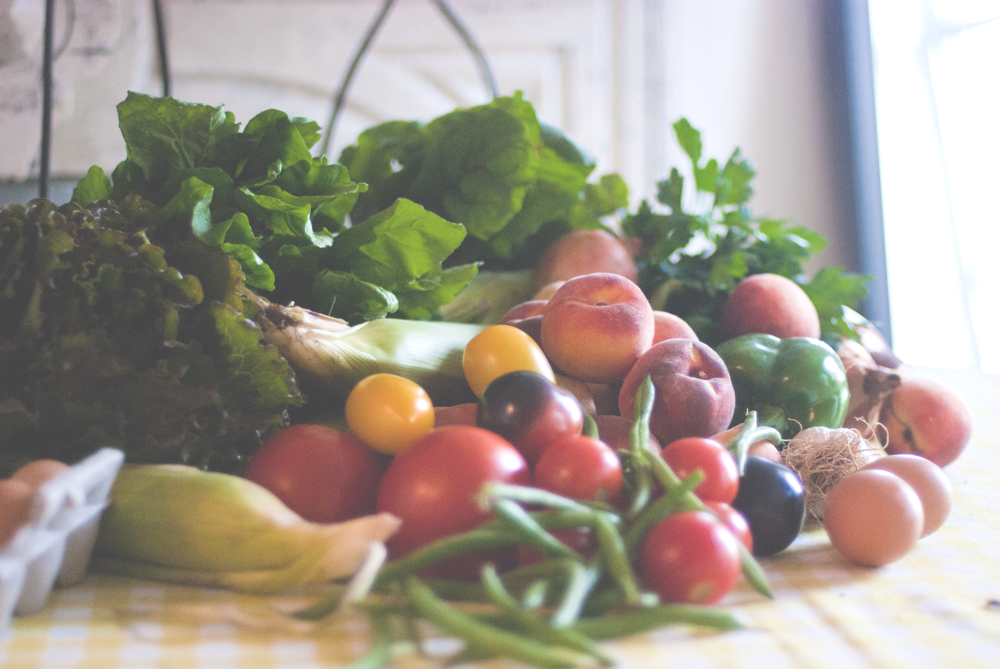 There are CSA groups all over New York City, and in many parts of the country. Different groups are structured based on the needs of their members, and can offer plans that are priced differently based on household income, or half-shares for smaller families, and there are many city and state incentives encouraging CSA groups to accept SNAP and EBT in order to increase access to healthy foods for low-income families.
This will be my third season as a member of the Clinton Hill CSA, and I have learned a lot along the way. Whenever I talk to friends and family about my experiences I field a lot of questions about the process of finding one, paying for it, choosing which shares to purchase, and then handling both the volume and variety of food that is delivered each week at distribution. Maybe some of you are considering looking into purchasing a share this season, or maybe you already have and are wondering what to expect. Here are my pro-tips for successfully rocking your farm share this summer:
1. Learn How It Works.
Community Supported Agriculture offers a more direct producer to consumer relationship. It benefits farmers and other smaller food producers who can pool their resources to reach more customers directly by delivering to their neighborhoods, and it benefits communities who want alternatives to larger food suppliers like grocery stores, or who want an option outside of visiting a greenmarket each week. The food is often extremely fresh, was not picked until it was perfect, and was treated with far fewer chemicals (often with none, but organic certifications are expensive for small farming operations).
Fewer inputs are better for the environment, there is less controversy regarding labor abuse than with big agriculture, and you can get to know the people who produce the food you eat directly. I find that this relationship is very rewarding for myself and lines up with my own values about food and sustainability quite well. My money stays regionally, supporting the vast network of farmers working the fertile soils of New York.
Practically speaking this option is great for me because it is only one weekly pickup, at a regularly scheduled time, and only requires a certainly level of volunteer commitment (four hours, in total). This season I have joined the core leadership and, while my vegetable share is now free as a result of this added leadership, I get to know my fellow CSA members much better and have a greater hand in making this part of our food system work better.
2. What it Costs.
One major feature of any CSA is the cost savings over time. While the initial expenditure requires you to have some cash on hand to pay for your shares, many groups offer installment plans so that you can split payments into two or three over the whole 22 week season.
22 Weeks of Vegetables: $365 = $16.59 per week
20 Weeks of Fruit: $150 = $7.5 per week
22 Weeks of Eggs: $128 = $5.81 per week
The total $643 cost of all three of my shares can be paid in full, or in three installments of about $215.
While those prices might seem high, if you break it down by weeks, things are much more manageable. For 20 weeks I spend $30, and for the final two weeks of the season I spend $22.4.
During the rest of the year, my grocery budget is about $50/week and sometimes I'll spend more for the right cut of meat or fresh fish if there is a great deal going on. Right away I see a significant savings. Though I still purchase a few things at the grocery store, rarely do I spend more than an additional $20. I come in under budget, and the extra savings add up over time (on average about $10 a week, over the life of my CSA that's $220)!
3. Think about your needs.
I'm the only person in my household that pays for and uses my CSA on a regular basis, and sometimes it can be a lot of food! I have definitely brought home way more than I can eat in a week, but I have been able to strategically make use of my produce so that it doesn't go bad. I also feed my friends often, and feed them well.
4. Strategize.
Learn about the produce that you bring home — some of it keeps longer than others, and you can reduce waste from spoiled fruits and veggies by eating the more delicate things first. Hearty kohlrabi, carrots, cabbage, and onions will be excellent at the end of the week, while you would want to eat delicate greens and berries fairly quickly.
5. Find a buddy.
If you aren't an enormous black hole into which vegetables disappear at an alarming rate, or you are worried about things spoiling before you can enjoy them, consider finding a friend to split each weeks share with, or to trade weeks. Some CSA groups offer half shares, where you can either pick up every other week, or a reduced amount of vegetables every week to make things more manageable.
6. Learn how to store and organize.
One of the biggest challenges for me when I started collecting my CSA was where to put all of the food! It is important to learn how to store the fruits and vegetables in order to maximize freshness throughout the week and prevent unnecessary spoilage. There is nothing worse than pulling frozen lettuce out of your fridge, or finding that your bok choy shriveled up and went limp because you didn't store it properly.
I like to bring everything home and prep it for storage right away, washing and trimming where I need. I store things in clear tupperware in my fridge, and pre-cut many of my salad fixings in order to speed my morning routine up later in the week and encourage healthy eating. If everything is ready to go, there is no excuse for splurging on expensive and unhealthy lunches out!
7. Widen your geography.
Make sure to check out what CSAs are near to places you usually go. Don't rule them out if there aren't any near your home. As CSAs increase in urban areas, you might be able to find a pick up location near work, or the gym. I know of a few that even offer delivery services for an additional fee.
8. Get involved.
Volunteering during weekly distribution is usually part of the commitment you sign up for when you purchase your CSA. What this means is you are asked to come help out during distribution, or with other tasks that keep the group running smoothly. The bulk of the work involves unloading the delivery truck and setting up the food for folks to pick up and then helping clean up after. Extra projects can range from photography, graphic design, outreach, event planning, and managing social media. Usually CSA leadership is eager to capitalize on the homegrown talent of its membership, and if you have an idea of how to help, they probably want to hear it!
9. Plan, a little.
There are some basic kitchen staples that go a long way in making any meal more delicious, and I have found that having a few basics around makes it easier for me to come home, open my fridge, look at all of the amazing food, and then throw something relatively simple but enormously flavorful together. Check out this post for some of TFD's recommendations for staples.
If you only purchased a standard share of veggies/fruits/or eggs, you may also like to have some basic proteins on hand. I usually keep a package of chicken or beef and some fish in my freezer to complement what I bring home each week. Stocking some dried lentils, beans, and other whole grains (bulgur is my new favorite) can also help round out stir-fries and soups, or function as filling sides with your veggies.
10. Adjust your budget accordingly.
Each group will work differently when it comes to payment and costs. For many people the initial investment may cause some sticker shock, though I find that the upfront costs greatly reduce my long-term spending on food during the CSA seasons. It can be a challenge, however. I keep a spreadsheet that tracks my spending on food, and utilize several great budget aps to help me manage my spending and prevent unnecessary splurging at the grocery store.
My CSA season lasts for 22 weeks, which means that the kinds of food I pickup will change with the seasons. Each week I will haul a treasure trove of amazing treats home, wash them off, and figure out what to do with them. I will experiment, I will in all likelihood have some successes and failures, but my goals are to eat healthy food that is good for my body, my community, and the environment, to reduce food waste, and to dramatically cut my food related expenses without moving to Pennsylvania and starting my own farm. I plan on sharing my goodies with you over the coming months, documenting not only what I bring home, but how I organize and store it, and tips for making the most out of the adventure that CSAs can be.
Happy cooking!
Roxanne is an urban planner and writer living in NYC. She is on Twitter and Instagram.