How To Get The Best Deal On A Used Car, Without Sacrificing Your Safety Or Sanity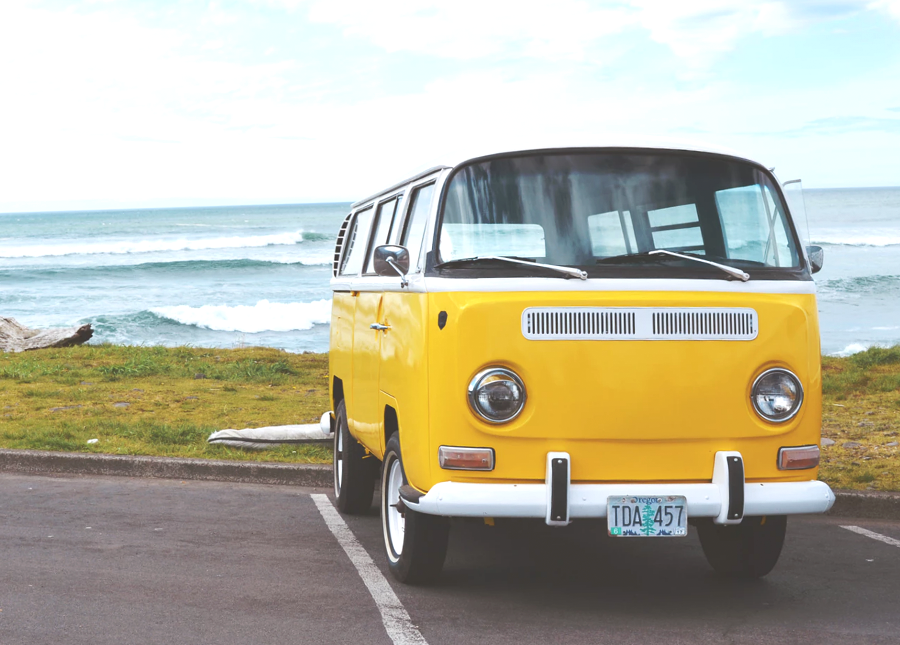 It's getting more and more expensive to buy a new car. According to auto analysts at Kelley Blue Book (KBB), the average price for new cars in June 2018 was $35,511, up 2.1 percent from June 2017. And recently enacted tariffs on foreign-made steel and aluminum are likely to drive up costs even more. To add insult to injury, new cars start depreciating as soon as you drive them off the lot.
The good news? You can easily find older cars for significantly less.
Mark Holthoff, editor of used car site Klipnik, says while it's possible to spend as little as $2,500 on a reliable car, the market opens up at about $5,000. "You can find examples of a wide variety of cars with relatively few miles—under 100,000 — and that have been very well cared for," he said. "Most examples at this price point will still be [at least] 10 years old, but will have a lot of life left."
In the past, six-figure mileage was a red flag, but now, thanks to more precise manufacturing, a 100,000-mile car should have years of service left. (In fact, the average car on the road today is 11.6 years old.) The key is doing your research — Klipnik, KBB, and Edmunds all offer guidance on used-car shopping — and following a few simple rules:
1. Set aside some cash for future repairs.
When buying a used car, Matt Jones, Edmunds' senior consumer advice editor, recommends putting about $1,500 aside as "just-in-case" money for upkeep issues, like those related to tires, brakes, and fluids. "These are things someone selling a car might have put off addressing, and you don't want to get caught off guard," he says.
2. Check its maintenance record.
"The main goal when buying an older car is to find one that's been exceptionally well maintained," says Holthoff. One way to ensure that is to buy directly from a longtime owner (through sites like Autotrader, KBB, Edmunds, and CarGurus), who ideally purchased the car new and kept detailed records of maintenance and repairs.
Also look for original paint and that the interior and glass are in excellent condition, which indicates the car was garaged and cleaned regularly, Holthoff says. And check into accident history using Carfax or AutoCheck reports to see if it was ever majorly damaged.
"If you find discrepancies between what the seller says and what [the vehicle history report] says, it's usually best to cross that car off your list," Holthoff says.
3. Consider different models.
If you're buying new, you'll want to look at cars, like Toyota Camrys and Honda Accords, with high resale value. But when you're buying an older car, looking for similar cars that don't hold value as well — such as Nissan Altimas, Chevy Malibus, and Hyundai Sonatas — might help you get a newer or better-equipped car for the same price, says Jones.
Holthoff recommends looking into the luxury divisions of reliable brands. (Lexus is Toyota's luxe brand, Acura is Honda's and Infiniti is Nissan's.) "Their products may cost a lot more when new, but they typically don't command much, if any, of a premium once the cars are approaching 10 years old," he says. "Another plus is that they tend to be very well looked-after since they're usually purchased new by affluent owners, who are more likely to garage them, have the dealership fix anything that goes wrong and drive them fewer miles than average."
4. Get a pre-purchase inspection.
As a last stop before purchasing a used car, get a pre-purchase inspection. "[This] will protect you against false representations, and also might point out if the vehicle has been in a flood, for example," says Matt DeLorenzo, KBB's senior managing editor. "Inspections vary, some could be as little as $50. Call around several shops to find the best deal, or, if you have a regular mechanic, they might do it for free."
Read the original article on Grow. Copyright 2018. Follow Grow on Twitter.
More from Grow:
Image via Unsplash