5 Simple Ways To Not Spend (As Much) Money This Summer & Still Have Fun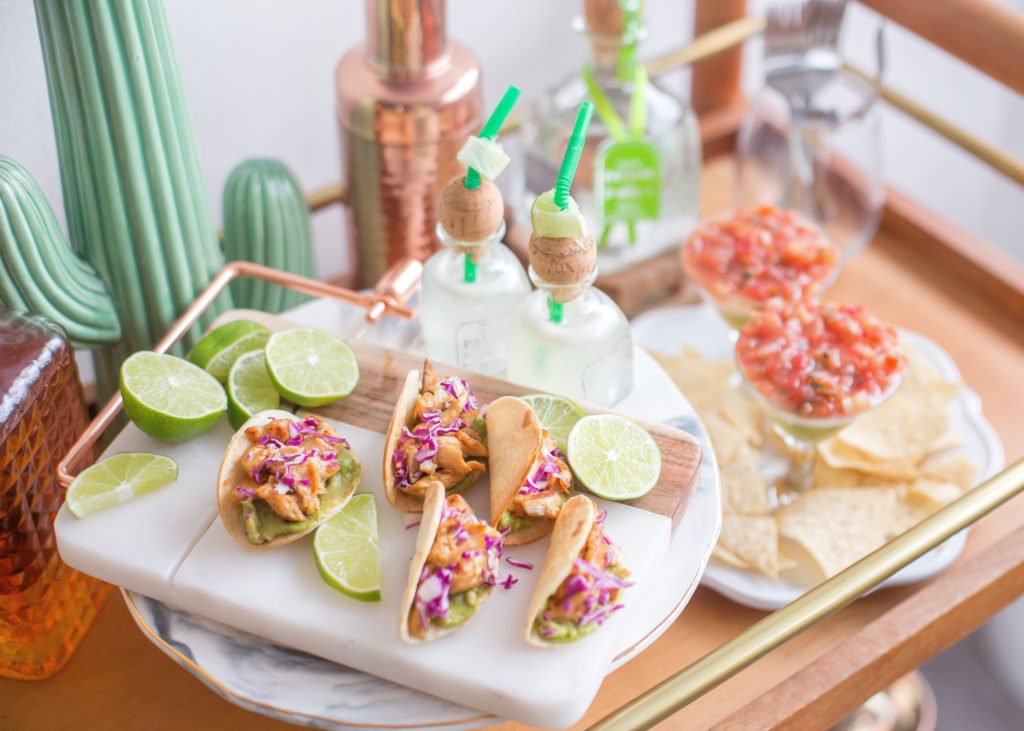 If you're anything like me, your money management skills take a nosedive once it starts to get nice out again. During a long winter of hibernating, hosting game nights, and eating delicious homemade soups night after night, I find it pretty easy to save money, and my budget is in great shape. Then, when the temperatures rise and the sun comes out, I want to do all the things. Patio happy hours! Weekend trips! Summer music festivals! And suddenly, I've spent my entire summer budget before May is even over.
Here's what I've started doing instead to keep my spending in check and still have a life from May to September:
1. Start A Summer Savings Account
Yes, it's already May, but if you can start a summer savings account even a month or two before big expenses like vacation rentals and plane tickets pop up, this will significantly help your budget. If you have a tax refund, get a bonus at work, or have birthday money burning a hole in your pocket, throw any and all of that in your summer savings account. Any extra money you're able to save up will make it easier. Then, once you're ready to pull the trigger on some summer spending, you'll have a little cushion to help make those purchases less painful. I started doing this a few years ago after an especially expensive summer, during which almost every single person I knew got married, and it has helped both my wallet and my stress levels since I implemented it.
2. Pick One "Thing" A Week
Instead of saying "yes" to every single invitation I get or fun thing I come across, I try to pick one thing a week that I really want to do to spend my summer fun money on. If I already have dinner plans one night and a friend texts to invite me to brunch that same weekend, I don't turn her down, but instead see if she's interested in doing something that doesn't cost money, like a fitness walk date or just having drinks and talking on my patio. If that's not an option, I see if she's available the following week so that I'm only spending money on one thing a week. I'm pretty open with my friends about my spending habits and budgeting. I've found that most of them are actually on the same page as me and more than willing to do stuff together beyond just eating and drinking at restaurants, especially when the weather's nice.
3. Get Creative With Fun
One of the key things I've found in my quest to figure out how to not spend money is embracing free or cheap entertainment. Walking around the neighborhood or hiking in the parks near my house are free. Packing a picnic and sitting on a blanket when it's beautiful outside is free, or nearly so if I grab some picnic staples at the store on the way. Even just getting iced coffee and sitting outside to chat is much more budget-friendly than a Friday night dinner at a restaurant. There are also tons of free things to do in my city during the summer, including Friday evening free concerts, movies in the park every Sunday and Wednesday, a free art festival, and more. Thinking outside the box in terms has helped my budget immensely when it comes to summer fun.
4. Go Outside
When I was growing up in central Texas, no one went outside from about May to September because it's so miserably, ungodly hot during the summer months. Now that I live in Pittsburgh, it's delightful to be outside in the summer, especially during May and June. Even July and August are really pretty bearable, especially if outdoor activities take place near or in water like the river or local pool. I love being outside during the summer, partly because it's so novel to me. It's also, of course, pretty budget friendly. If you live somewhere that has nice summer weather, embrace the free entertainment of the great outdoors.
5. Pause Monthly Memberships
One of the ways I've found extra money to spend on outdoor summer fun is by pausing the memberships and subscriptions that keep me indoors. Since I'm hiking, biking, and running outside, I often put my gym membership on hold for a month or two, which helps me add money to my summer savings account. You could also pause or cancel your Netflix or Hulu account for a month if you want another incentive to spend time and money doing stuff other than binge-watching shows inside while the weather's nice. If you're not ready to cut the cord entirely, pick one service to ax and see if you can go without it for a while. You might be surprised by how much free fun stuff you find to do when you're figuring out how to stop spending money when it's nice out.
*****
In general, summer is a more expensive season for me than winter. Weddings, long weekend trips, and generally being more social all work against me so that I'm definitely spending more. However, by planning and budgeting for it, and throwing in some low-cost and free activities, I can figure out how to not spend all my money and still have fun all summer long.
A grant writer by day and personal finance fanatic by night, Marisa is an avid traveler who lives in Pittsburgh, PA. When she's not reading or writing for work or play, she enjoys running, thrifting, and searching for the most authentic Mexican food in the city.
Image via Unsplash
Like this story? Follow The Financial Diet on Facebook, Instagram, and Twitter for daily tips and inspiration, and sign up for our email newsletter here.