How To Turn Your Home Into A Smart Home For Less Than $250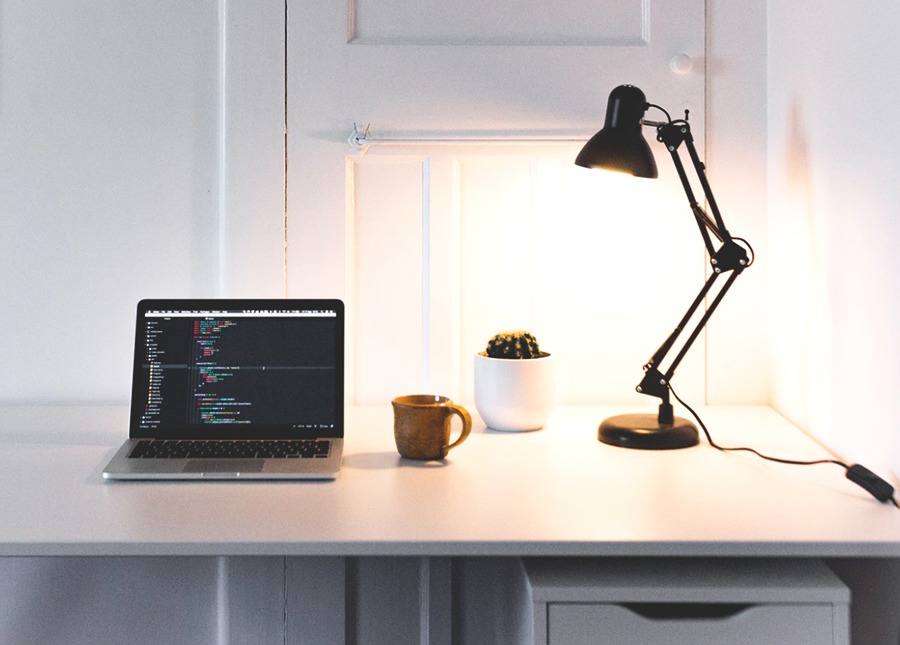 We live in a connected world. Today's technologies make our lives more complicated in some ways, but in others, they simplify our daily tasks and help us communicate with one another. This convenience and connectivity are now part of many of our homes, and smart homes seem to be a popular topic of conversation among the tech-connected. Even those who are a bit less tech-savvy may have at least one smart device in their living space.
If you want to get in on the smart home game but are worried about the cost, this guide is for you. Partially because there's so much competition out there, smart technology is getting cheaper all the time. Even if you don't want to spend a fortune on building your own system, you can create a pretty sweet setup. You should start with a few major categories of smart tech, and from there you can branch out into finding new ways to connect.
Smart speakers: The foundation of a smart home
When it comes to smart devices, convenience is key, and if you want to use your voice to control all your devices, a smart speaker with a built-in assistant is a good way to go. Amazon's Alexa and the Google Assistant both provide hands-free ways to find music, conduct searches, shop, adjust devices, and a whole lot more. You can find both of those in a wide range of assistant-enabled speakers.
Among the most popular smart speakers, you'll find Amazon's Echo lineup. Most models cost $100 or more, but you can get the compact Dot for $50, or less on sale (and Amazon's smart speakers are often on sale, so it's worth checking often to get the best deal). This speaker will give you plenty of smarts — including Alexa's voice control and library of skills — for a low cost, and is the foundation of a great smart home.
Also around $50 is the Google Home Mini, which offers many of the features of the rest of the Google Home lineup for a much lower price. With this smart speaker, you'll have the Google Assistant at your disposal, and many people like it even more than Alexa (myself included). It is also compatible with many smart products to help integrate your devices into a whole-home system.
Smart lighting: Elevating ambiance
Lighting can affect your mood in a big way, so if you want full control over your home lighting system, investing in some smart lighting can make a difference. There are lots of ways to set up a lighting system of your own, but the easiest (and probably the cheapest) is installing smart bulbs. Many of these can be controlled from anywhere using your phone or other mobile device, and some can be voice-controlled when connected to a smart speaker.
You're going to pay a lot more for a smart bulb than a regular bulb, so beware. But the added convenience and ability to fine-tune your lighting environment makes that extra investment worth it for a lot of people. With this in mind, however, it's important to do your research and make sure you're getting the best price for the features you want. Typically, a colored bulb will be pricier than one that offers only shades of white. Also, compatibility with other devices can amp up the price, so make sure you know which systems you want to integrate your lighting with before you buy and find a bulb that meets your requirements.
If you're looking for shade and color control, the LIFX line of smart bulbs is among the best. The mini bulbs are reasonably priced and much sleeker than the clunky older models, and those improvements make buying LIFX bulbs a compelling option. The multi-colored bulb is a little on the pricey side, at $40, but the white-only bulb is just $20. Bear in mind that those prices are per-bulb, so if you're trying to outfit every lamp and overhead light in your home with them, that can add up pretty fast. But if you're only looking to outfit one main space in your home, like the living room, smart lighting can be a great addition.
Smart home security: A protector of peace of mind
Home security systems have been around a long time, but lately added smart connectivity has made some systems even more attractive for homeowners and anyone who wants to keep an eye on their space when they're away from home. Most monitored systems are based on a monthly payment system, and their subscription prices vary widely based on a lot of factors, especially the features they offer. However, if you're looking for something pretty basic, there are plenty of options that won't cost you a fortune, including Scout, which costs $10 to $20 a month, and SimpliSafe, which is between $15 and $25 a month.
You can also set up your own smart cameras and use an unmonitored system. Some cameras come with motion sensors and connect to mobile apps, so if someone enters your home, you'll get an alert and can check in on the video feed from anywhere. Most top cameras fall between $100 and $300, but there are some great options at the lower end of that range. For example, Amazon's Cloud Cam is $120, and although you can get additional features with subscriptions, the camera itself comes with built-in features like sharing video clips and 24 hours of cloud storage with no additional subscription required.
Final cost breakdown
There are a lot of variables when it comes to building your own smart home system, and your final cost will depend on your personal choice. But here's an example of what that could look like, based on some of the suggestions above:
$50 — Smart speaker: Google Home Mini
$60 — Smart lighting: LIFX Mini White, three bulbs
$120 — Smart home security: Amazon Cloud Cam
Total: $230
However you choose to connect, make sure to do some research of your own so you can build exactly the smart home you want. Just remember — you can build a smart home for under $250.
Alex Haslam is a freelance writer based in Salt Lake City, Utah. Her personal financial philosophy is to be frugal, but not cheap, and she's working to figure out the difference between the two. Besides writing and budgeting, Alex enjoys television, film, good food, and music of all kinds.
Image via Unsplash
Like this story? Follow The Financial Diet on Facebook, Instagram, and Twitter for daily tips and inspiration, and sign up for our weekly email newsletter here.