What It's Like Being Literally The Only Black Person In Your 50-Person Office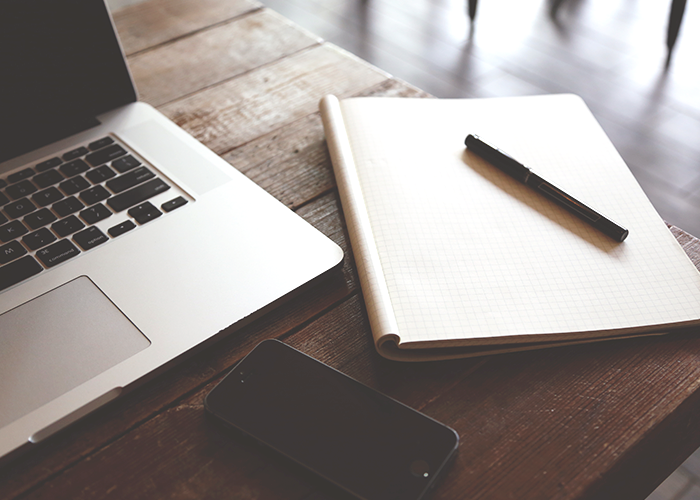 I can't really recall a time I wasn't the only black person somewhere. I was raised in and surrounded by mcmansions, went to a college with a 5% black population, and am the "best friend" your girlfriend is referring to when she says, "I'm not racist; my best friend is black!" So, it didn't come as a surprise to me when I accepted a new position in early 2016, and again found myself to be the only black person in the entire building.
What surprised me was the unshakable feeling of isolation, the experience of covert racism, and the overwhelming challenges my parents promised I would face being a young, black professional. Being the only black person in a midsize company invites a blended paradox of emotions; it is both motivating and spirit-shaking, tolerable and burdensome, and it gives me the pressure and responsibility to represent an entire race, and well, even when that's an actual impossibility.
And with that, I need to note that I can only speak from my experience; I cannot represent a whole race with an essay. This is my narrative. I encourage readers to ask their coworkers and peers about one another's experiences, and employers to step it up and make diversity more of a priority.
Paying The "Black Tax"
An aspect of being a black professional is paying the "black tax," aka the fact that we must perform twice as hard and be twice as presentable to be considered just as good as our white peers.
With time, most of the company has grown to see me as an individual — as Jazmine, not just "the black girl." However, it is the latter description that I'm still conscious of at all times, because for some, they are still very conscious of it at all times. When returning an expense report, when voicing my opinion in a conference room, or when the conversation of current events comes up in the office, often I am singled-out and watched more closely, mistaken as "sassy," or assumed that I must only feel that way about [insert political issue] because I'm black.
Because I'm forced to lead with my skin color, negative stereotypes and preconceived ideas about my work ethic, integrity, and convictions introduce me before I'm able to introduce myself. So, when choosing my words and actions, I strategically think about how I can out-perform and raise the standard of the person they are expecting me to be. So I keep diligent receipts of everything I purchase, get everything in writing, at times choose more submissive wording, and am sure to have factual evidence when explaining my stance on an idea, or why black lives do, in fact, matter. The fact that I feel like I am kept at a greater distance until I dispel every stereotype and generalization is precisely what it is like to be black in corporate America, and something most of white friends do not endure, ever.
Being The Black Sheep
I'm greeted by faces that do not look like me, by people who do not necessarily think like me, and by people who, in a different scenario, might be afraid of me. In my experience, I don't think my coworkers ever thought I was a "thug," but I could tell some thought we wouldn't have much in common, and shouldn't try to befriend me.
Unfortunately, I have had these interactions time and time again in my life — it's like some people think, "She's black. She's probably from the ghetto, maybe didn't go to college, what could we possibly have in common?" So the lunch invitations aren't received, and the white noise starts to sound a lot more like whispering and snickering. I begin to feel insecure, and thus, I kind of put on this tap show of, "See, we have tons in common! I'm not threatening, or standoffish! I like brunch, too!" Giving into these insecurities and putting away the tap shoes are still things I wrestle with, which I'm embarrassed to admit. But on many occasions, coworkers declare, "Man, you're way different than I was expecting," or something to such effect. It feels like a victory that's deflating at the same time. But I continue keeping the "tap shoes" nearby.
Why I Keep Going
It occurred to me recently that, for some of my coworkers, I am the only black person they interact with on a regular basis. It's important to me that I not shy away from either conversations about blacks as a demographic or blacks as a race. I want to open a window into my world to shed light on things that are kept out of the media they consume. It's important they interact with me, and I interact with them, because I may be the only way they learn.
While I have divulged my insecurities and experiences above, I don't let my being black serve as a crutch. I am constantly motivated by my experiences to set an example of what should be the new black expectation — or how there shouldn't be any specific expectation — for people who have the unfortunate preconceived notions I've mentioned.
Lastly, I can hardly be the only one in this position. I want to challenge companies to make diversity
more of a priority. It's vital to see and hear many different stories, and to learn from many different lives. Because if a company isn't growing and evolving, it's not going anywhere.
Jazmine Reed is embarrassed to admit her bank account is flooded with Taco Bell and premium Kardashian app purchases, but she's working on it. Read more at JNReed.com.
Image via Pexels