Monthly Spending Breakdown: Here's Where My $4,261 Income Went In February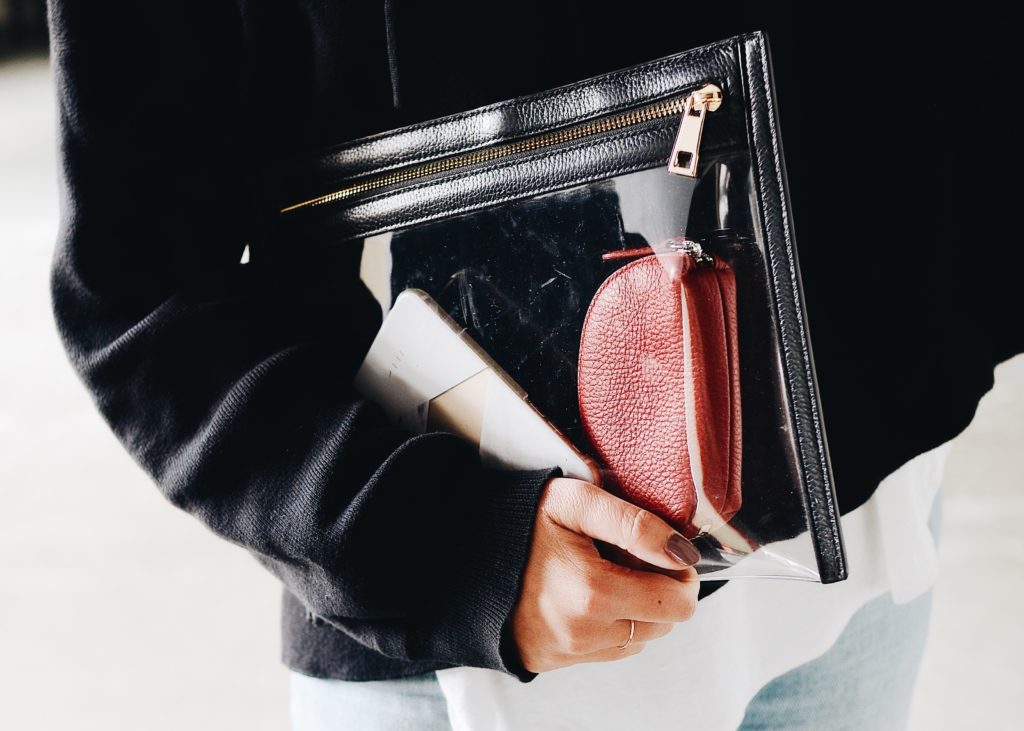 When it comes to managing money, I've had a history of being bad at it. Like, really bad. A quick backstory of where my money troubles started:
After graduating from college in 2010, I had about $73,000 worth of student loans (yikes!), but was lucky enough to have my parents be helping out a bit with the payment every month. After a few years of paying the minimum every month, one of my loans was sold to another vendor. As someone who hates junk mail, I was unfortunately ignoring the mail that my loan vendor was sending me, and I ended up not paying some of my loans for a few months, which really hurt my credit.
This fiasco was a nightmare and became the turning point for me. At age 26, I decided I needed to take control of my finances and start somewhere, so I bit the bullet and moved back in with my parents to try and tackle the debt one step at a time.
Now, I'm about to turn 31 next month, and I only have $5,000 left of student loan debt left to pay. Below is my monthly breakdown of what I pay every month in bills, debt, and what I put aside for my future:
Total Paycheck in February: $4,261
Rent: $300: I'm so fortunate that my parents have allowed me to live at home while I knock down my debt, but I do give them some money each month to help out.
Car Payment: $329: My plan is to have my car paid off by end of year. I'm paying the minimum on this until my student loans are paid off.
Car Insurance: $104
Phone Bill: $120: I have an unlimited plan, but I definitely plan on going to my provider soon to see how I can cut costs here.
Gym: $250: Hear me out. I have a membership to this awesome gym in Boston that has two locations: one close to my office, and one close to my house (for when I work from home), so I definitely take advantage here and I get an awesome workout 5+ days a week. I also have a ClassPass membership, which helps me with cross-training for my upcoming marathon in October.
Student Loan: $1,000**: I get paid pretty well at my full-time job, and since I'm living at home, I'm putting as much money towards my loans as I can. After refinancing last summer, my minimum payment is $386, so I put a few extra hundred dollars towards the principal.
**With my company, I get a bonus each month if I renew a client. This month, none of my client's renewals fell in February, so I didn't get the extra money. Some months, I'll put almost $2,000 towards my student loans, depending on the number of bonuses I receive. I try to take that windfall money and pretend like I never got it in the first place.
Weddings and Vacation Savings Accounts: $500 ($250 each): I'm at the age where ALL of my friends are getting married, and many of them have asked me to be in their wedding party. This. Gets. So. Expensive. This is why I have a dedicated account for weddings so that I'm prepared for bachelorette party expenses, bridesmaid dresses, and bridal shower gifts. The same goes for a vacation fund — I put some money into it each month so that when I go on vacation or plan a weekend away, I'm not shocked at the price tag and have some spending money already ready.
Credit Card Payment: $600: I have a few revolving credit cards that have small balances on them. I try to only use them for what I get rewards for (airline miles, points at the grocery store, etc,) so this was my total balance for the month.
Investments: $60: I find that I'm too scared and uninformed to REALLY invest my money, plus I'm trying to pay down debt, so I use the apps Acorns and Stash to put away some extra money that I won't miss in the long run.
Spending Money: $1,000: This sounds like a lot, but it's something that goes quite quickly and it's also something I need to be better about. This $1,000 is for everything — shopping, going out to dinner, or grabbing drinks with friends, my daily commute costs to work, food shopping, etc. In my opinion, if I'm not conscious about what I'm swiping this card for, this money can go pretty fast, so trying to be more aware is something I'm working on.
One last note is that I have had a waitressing job on the side for 10+ years that is so amazing for extra money. I can pick up shifts whenever I can, and this month, I've been working every weekend, since I have two bachelorette parties before the month is over. Having a side hustle (even serving or bartending) is something no one should be ashamed of doing and it's helped me so much over the past decade, and provided lifelong friendships!
You have to start somewhere: whether it be choosing one credit card to pay off, or moving back in with your parents to save some money. Whatever you decide, it will always be worth it!
Ashley is a 30-something living in Boston, working at a higher education consulting firm. You can find her constantly checking her bank account trying to be better with her money or training for her second marathon.
Image via Unsplash
Like this story? Follow The Financial Diet on Facebook, Instagram, and Twitter for daily tips and inspiration, and sign up for our email newsletter here.