How Much I Spent To Rebuild My Wardrobe After Losing 40 Pounds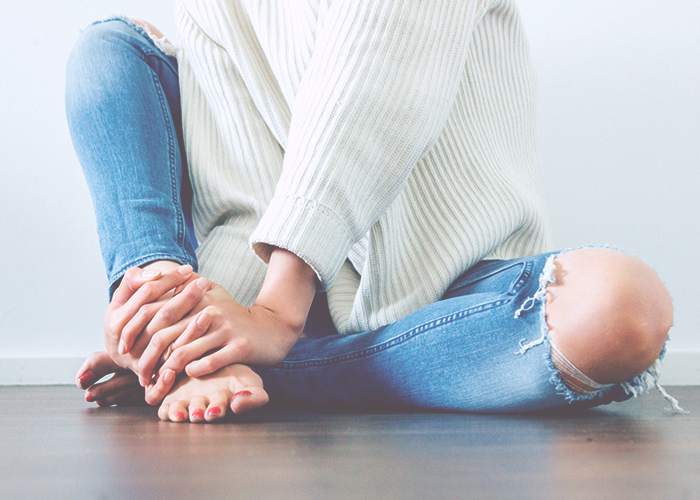 The KonMari craze has produced endless think pieces about the value, process, and strategy behind whittling your closet down to a cohesive collection that suits your personal style and lifestyle needs. The capsule wardrobe is billed as a way to save time and money, without sacrificing style. It's even been covered here previously, ranging from Chelsea's rejection of the concept to Cait's commitment to a 28-piece closet.
A quick Google search turns up endless tips on letting go of items that don't work for you anymore, but what do you do when you're navigating the process in reverse, building a new wardrobe from the ground up? Losing more than 40 pounds in less than a year means that the clothes I accumulated in the past several years now reside in the closets of friends, in local secondhand shops, and in nearby thrift stores. With the warm weather approaching, I needed to start over from scratch. I began by creating a spreadsheet, broken out into categories by type: tops, bottoms, accessories, and shoes. I added the pieces I could salvage from my old wardrobe and the few things I bought at various points throughout the winter that would also work in the warmer temperatures.
Then I made a list of what else I wanted. I added basics, like my favorite tank tops and jeans, to the list, to be bought again in a different size. I added some nicer things, like a few dresses and a simple skirt, remembering how often I reached for those things in the heat of last summer. I finished the list with some things I wasn't quite comfortable in a year ago, hoping they would feel more at home in my closet and on my body this season.
I didn't limit myself to a certain number of pieces, but I did apply a lot of the capsule wardrobe philosophies to my rebuilding. I opted for basic neutrals that, for the most part, could be mixed and matched in several different ways. There are layering options, accessories to dress things up slightly for the office, and a couple of statement pieces for when I want to stand out. I opted for quality over quantity, skipping over most fast fashion retailers in favor of quality brands from Nordstrom and ethical outlets, like Everlane.

None of this was free, of course. Acquiring the items on my list happened in fits and starts, purchasing a few things here and there, and slowly marking them off over the course of a few months. I shopped around, often filling up an online shopping cart with things I thought I wanted, only to close the window before making the purchase. I'd return to the site days later, change my mind and empty the cart, and start all over again. I waited for sales, I received a few things as gifts, and I diligently apportioned money to my "Shopping" category every paycheck until I completed my wishlist. So what does my summer closet look like now?

TOPS | 16 pieces
1 lightweight, long-sleeve tee
1 long-sleeve blouse
3 long-sleeve button downs
3 short-sleeve t-shirts that I can dress up or down, depending on the occasion
3 short-sleeve or sleeveless blouses
5 cotton tank tops, perfect for layering at work or wearing solo on the weekends
Recycled Items: 4
Total Cost of New Items: $355.70
Average Cost per New Item: $29.64

BOTTOMS | 5 pieces
3 pairs of skinny jeans in different washes
1 pair of cutoff jean shorts
1 casual dress

Recycled Items: 0
Total Cost of New Items: $123.72
Average Cost per New Item: $24.74

ACCESSORIES | 6 pieces
1 denim jacket
1 leather jacket
1 gold necklace
1 gold ring
1 lightweight summer scarf
1 brown leather belt

Recycled Items: 5
Total Cost of New Items: $41.97
Average Cost per New Item: $41.97

SHOES | 6 pieces
1 pair of low-top Converse sneakers
1 pair of high-top Converse sneakers
1 pair of black flip flops
1 pair of Birkenstock sandals
1 pair of beige flats
1 pair of leather boots

Recycled Items: 5
Total Cost of New Items: $94.95
Average Cost per New Item: $94.95

Total Items: 33 — 14 Recycled, 19 New
Total Cost of New Items: $616.34
Average Cost per New Item: $32.43

This is not a comprehensive inventory of everything I own; I have gym clothes and shoes, jewelry that only gets worn on special occasions, and a box of high heels that lives under my bed should I ever feel adventurous enough to wear them. There are still a few staples I want to find, including a maxi dress, a casual summer dress, and a simple black skirt. I'm sure I'll add more to my wardrobe throughout the summer, focusing on some statement pieces with color and pattern. I don't plan on ever limiting myself to a strict number of items in my closet, but building a new wardrobe from scratch has taught me a lot about what I want out of my clothes.
I want to be comfortable, at all times. I want to look professional and put together at the office, but I do not want a separate set of clothes for that purpose, so I prioritize pieces that serve me at work and at home. I am terrible about dry cleaning, so I try to avoid fabrics that are dry-clean-only, though I am not always successful (looking at you, J. Crew blouses). I am increasingly interested in the ethical production of clothing, though I am an imperfect consumer and could do more to investigate the origins of the things I buy. I often have a specific notion of what I am looking for, so I am easily frustrated by the chaos of secondhand stores, but I vow to get better and welcome all advice from seasoned thrifters!

Building my new wardrobe from scratch has been expensive and time-consuming, but ultimately valuable, in both the lessons I've learned and the ~personal style aesthetic~ I've finally found for myself. I have no desire to do this again in the near future though, so if you see me reaching for a third doughnut, please snatch it out of my hands.

If, like me, you love data and numbers, or you want to see what my ~personal style~ looks like, you can view the spreadsheet I used to build my wardrobe and calculate the cost of it here. The data itself was pulled directly from my YNAB budget and corroborated by my bank records.
Jenn is a marketing professional living with her boyfriend and cat in Portland, Oregon. You can find her gallery of excessive cat photos on Instagram and Twitter.
Image via Unsplash