So You've Been Laid Off Due To Coronavirus. Here's A Checklist Of What To Do Next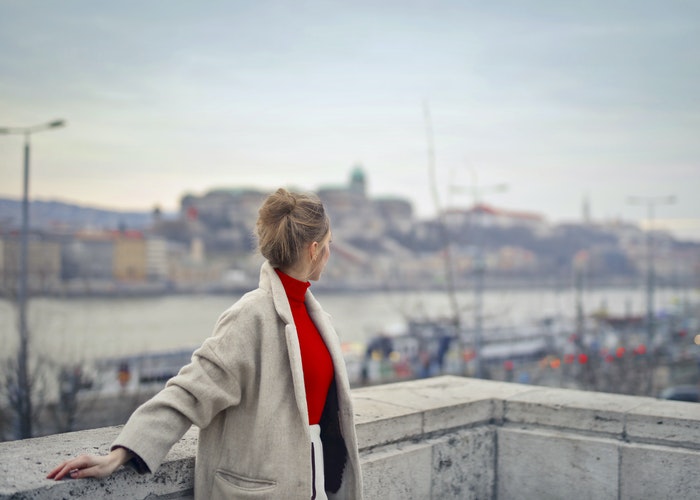 Tens of millions of Americans have lost their jobs, and if you find yourself in this situation, there are specific steps you can take to alleviate some of your financial stress. Some of these steps depend on the type of job loss you're experiencing, but terms like furlough and workforce reduction can be confusingly similar.
If you are furloughed, it means you're forced to take fewer hours than usual or unpaid time off. Either way, it's a pay cut. On the other hand, if you are laid off, your hours are cut altogether, often with the goal of re-hiring as the company's economic standing improves. What that means for your bottom line can vary, but generally, it means you won't be on the payroll anymore, but you might receive benefits or some other kind of severance pay. The good news is, if you've been furloughed or laid off, you are eligible for unemployment benefits, though the amount will vary based on your situation. 
On another note, being fired means you're let go from the company altogether. While you can be fired for performance, you can also be fired for reasons outside of your control, like a company restructure. According to Lisa Guerin, a prominent author and lawyer, you are eligible for unemployment benefits if you have been fired for "no fault of your own." She notes that actions that may render you ineligible for unemployment include safety or drug violations and company theft. 
Whatever the scenario, if you've experienced a decrease in hours or a job loss altogether, it's a good time to start working with the options available. Here's what you need to do.
File for unemployment.
The federal government has issued more relaxed guidelines for filing for unemployment.
Every state's unemployment rules are different, so check with your state's unemployment program. But according to the Department of Labor website:
"Federal law permits significant flexibility for states to amend their laws to provide unemployment insurance benefits in multiple scenarios related to COVID-19. For example, federal law provides states flexibility to pay benefits where:
An employer temporarily ceases operations due to COVID-19, preventing employees from coming to work;

An individual is quarantined with the expectation of returning to work after the quarantine is over; and

An individual leaves employment due to a risk of exposure or infection or to care for a family member.
When you file for unemployment, you should have some of the same information on hand. It's generally the same info you need when filing your taxes: your Social Security number, banking information and any info on any applicable dependents. You should also have your work history available, including contact information for your employers and the dates that you were employed.  
Once you apply, remember: wait times can vary by state. There have been website crashes due to the large number of people applying for unemployment benefits. And in some cases, wait times can take weeks. For the best estimate of when you'll receive your check, look directly at your state's information center. 
Find out when you'll receive your stimulus check.
If you expected to receive a stimulus check and haven't yet, you can check your payment status at the Economic Impact Payments page on the IRS website. 
While payments of up to $1,200 per adult and $500 per child may seem small in comparison to mounting bills, the checks offer a quick lifeline that so many of us needed. 
Call your bill providers and landlord.
While leniency will vary, many banks, utility companies, landlords, and lenders have offered COVID-19 relief strategies for their customers. Your best bet? Communicate directly with your lender. The worst your lender can do is deny your request, but you may have a lot to gain if they approve a temporary payment suspension. Consider asking your landlord for payment flexibility, restructuring your debt payment plan for debts like student loans and credit cards, and joining a payment plan for your mortgage as needed. 
If you find yourself drowning in bills with not enough money to cover them, create a brand new budget based on your unemployment income, severance, and any other funds you have now. To find out more about how to prioritize your bills and expenses if you can't afford them all, read here. 
If you had a 401(k), find out where it is.
If you have a 401(k) plan through your employer, time to check up on it. While what you should do with the 401(k) depends on your employment status (have you been laid off altogether? Just furloughed?), the best place to start is understanding where your money is. Generally, if you have more than $5,000 in your retirement account and are laid off or fired, you can keep the account as-is and continue to make investment choices without adding more funds. However, if your account is under $5,000, you will likely need to either take out the funds via a cash-out (not really recommended, as you'll probably pay taxes and penalties) or roll it over into a new retirement account. The bottom line: Don't forget about your 401(k). Check with your human resources team. 
By rolling your 401k directly into an IRA, you are able to avoid additional taxation. Though there are currently tax breaks in place for pulling from your retirement in light of COVID-19, it can pose a threat to your retirement goals. So if you're thinking about this, consult a financial expert before using this last-resort strategy.
Get on a health insurance plan.
If you've been furloughed, you may be able to keep your benefits. The Washington Post has a great FAQ on how to handle your health insurance moving forward, noting that furloughed employees are generally able to keep health insurance, but they'll need to confirm payment details with their employer. If you've been laid off, programs like COBRA, which allows you to temporarily stay on your current health insurance at a potentially higher rate, and the Affordable Care Act, which offers unemployed individuals affordable healthcare options, can help you find health insurance quickly.
Look for new employment.
As you go through the above steps, you'll probably want to start looking for new employment opportunities. Of course, that's easier said than done when there's not a global pandemic, so don't be too hard on yourself during this process, either.
Job site Candor offers a live, crowdsourced list of companies currently hiring or enacting hiring freezes. If you attended college, your university's career resources department may be able to help you spruce up your cover letter and practice for interviews.
While you are looking at jobs, reach out to professional connections and update them on your job search process. At a time when so many of us are looking to help, don't be afraid to utilize your network for advice and tips when you need it. 
While navigating your financial options during a pandemic can be overwhelming, breaking your options down into quick steps can help make this process more manageable. 
Simplicity Bryan is deeply entrenched in the worlds of self-help, gratitude, personal finance, and organization. She's happiest paddleboarding with her pup and storytelling with a purpose. You can follow her here.
Image via Pexels
Like this story? Follow The Financial Diet on Facebook, Instagram, and Twitter for daily tips and inspiration, and sign up for our email newsletter here.