What To Do If You Can't Pay Your Bills Right Now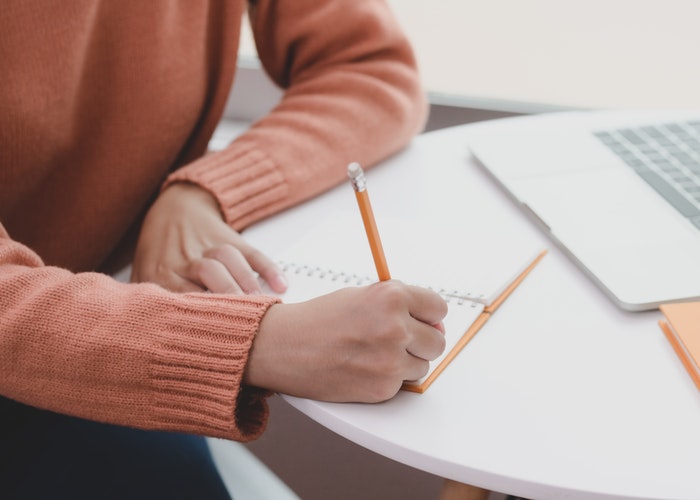 The coronavirus pandemic isn't just a health crisis, it's also a financial one. Economists say it's launched a global recession that could take years to recover from, and across the world, people and wondering where they'll stand financially.
If you lost your job because of COVID-19, you're likely eligible for unemployment benefits, and many states are implementing relief measures for workers whose jobs are on hold, too. To see what's available, check your state's employment department. For other types of relief, the Centers for Disease Control and Prevention has put together a coronavirus relief hub. And members of both the Financial Planning Association®  and the XY Planning Network are offering to help underserved households pro bono — meaning, you might be able to get free financial guidance. 
Beyond looking for immediate relief options, it's time to assess your money situation as best you can, said Bobbi Rebell, a Certified Financial Planner® and Personal Finance Expert at Tally. "How much is in your emergency fund? What are your immediate financial obligations? If your emergency fund cannot handle them, where can you get some flexibility?" 
Since we're all in emergency mode, basic living necessities like food and shelter are top priorities right now. Beyond that, if you're already in a tough spot financially, you might be wondering what to do about the rest of your bills and expenses.
Ask your landlord for flexibility.
If you can't make rent right now, keep in mind that a number of states are barring landlords from evicting tenants during the pandemic. For federal housing, the Department of Housing and Urban Development is supposed to suspend foreclosures and evictions through the end of April.
You'll still want to talk to your landlord and give them a heads up about your hardship. "Don't just not pay your bills," Rebell said. "Communicate what's going on, then try to find a mutual solution." Your landlord might be willing to work with you on a payment plan or waive your late fees if you can't afford rent right now. If you talk to your landlord and come to an agreement, consider getting it in writing just so you're on the same page and there are no unpleasant surprises in the future.
Work out a payment plan with your mortgage lender.
Similarly, if you own your home and can't afford your mortgage payment right now, talk to your lender. Many of them are putting flexible emergency policies in place due to COVID-19. For example, AllyBank is deferring mortgage payments for their borrowers for up to 120 days for borrowers who have had an interruption in income. "During this time, interest will accrue, but you won't be charged any late fees or have impacts to your credit," they said in a statement. 
Other banks have issued their own statements on coronavirus, too:
Some lenders are offering fee waivers and other types of payment programs. Check your lender's website to see if they've issued any public statements on the matter. Chances are, however, they'll direct you to give them a call and work out a plan individually.
If you need cash now, it's okay to cut back on savings.
With the threat of a global recession looming, should you cut back on your 401(k) or other retirement savings? Traditional money advice says no — because stock prices are so low, now is the time to stay the course.
However, this is easier said than done if you're struggling. "While a solid strategy includes saving consistently, we understand that life happens and you have to make decisions that work for you," said Meghan Murphy, Vice President, Fidelity Investments. "If you have to reduce your retirement savings, make sure you are still saving enough to take advantage of any matching contributions your employer may offer and, if available, set your savings to automatically increase by 1% or 2% next year so that you get back on track." Use your own discretion, but it's important to make sure you have cash on hand to take care of yourself, even if it means holding off on your retirement or other savings until you get back on your feet. "Depending on how things look towards the end of the year, if you have the means to contribute for this calendar year, you can do so then," Rebell said.
Work out a new debt repayment plan.
If you can keep making your debt payments, do so, but if you're worried about affording your basic living expenses, you might consider holding off on your fixed debt payments for now. But again, that doesn't mean ghosting your credit card company or student lender.
"If you cannot pay a debt, you should immediately communicate with the person or entity to which the debt is owed, and work out a solution," Rebell said. "Given the widespread impact, odds are very high they will want to find a way to work with you."
Whether it's your credit card issuer or your student loan servicer, call and ask what hardship options are currently available. This might be a smaller monthly payment, a payment plan, or lower interest rates. 
If you have a federal student loan, the government has issued a 60-day pause on student loan payments, and interest won't accrue during that time. However, if you need to lower your federal monthly student loan payment, you may qualify for an income-based repayment plan.
Get on a bill assistance program.
If you can't afford your utilities, the good news is, they probably won't be shut off. Many utility companies are suspending shut-off and waiving late fees customers with late or missing payments during the pandemic. If you haven't already received an email about this from your provider, give them a call and ask what their policies are during the crisis.
Some bill providers might even reduce your bill payments. In Seattle, for instance, residents can temporarily bypass the application process to qualify for an income-based bill reduction. Your utility company might also let you defer your payments. There are a handful of options, so call your provider and ask. 
"I called T-Mobile today and the rep was super friendly and genuine as usual, and immediately sympathized and helped us with it," one reader told us on Twitter. "We don't know how long this will last or how long the one of us working will still work so we have to watch every penny twice as much as before."
Similarly, the FCC has asked Internet and cable providers to not shut off services or charge late fees for customers who can't afford their bills for the next 60 days. Most of these companies have complied, including Comcast, AT&T, Charter, Verizon, and Cox. If you truly can't afford your bills right now, you may want to cancel your automatic bill payments if your utility provider or internet service provider has implemented some flexibility. 
Try to get a discount on your car insurance.
As tempting as it might be to go without car insurance right now, you don't want to put yourself in an even more precarious position. Sure, you're probably not driving your car very much, but one small fender bender and you could end up with even more financial stress than you started with. 
Some consumer groups are asking carriers to lower premiums with fewer cars on the road. In the meantime, you can give your car insurance company a call and see if you qualify for any discounts or at least ask if they have any hardship relief options. They might be able to work something out. 
You have three more months to pay your taxes.
If you owe the IRS money this tax season, the good news is, you have a few more months to pay. You don't have to file or pay taxes owed until July 15, according to the IRS. It's an automatic extension, so you don't have to apply for it, and you won't be charged interest or penalties. Many states are following suit and you can check the status of your state income tax changes here.
Finally, stay updated on relief options. The New York Times has an up-to-date hub for financial relief options here. Many things are still very much up in the air, but Rebell said we can expect some federal financial relief soon. "This is a fluid situation but the government is trying to expedite this process as quickly as possible."
Image via Pexels
Like this story? Follow The Financial Diet on Facebook, Instagram, and Twitter for daily tips and inspiration, and sign up for our email newsletter here.