Splurge vs. Save: Workout Gear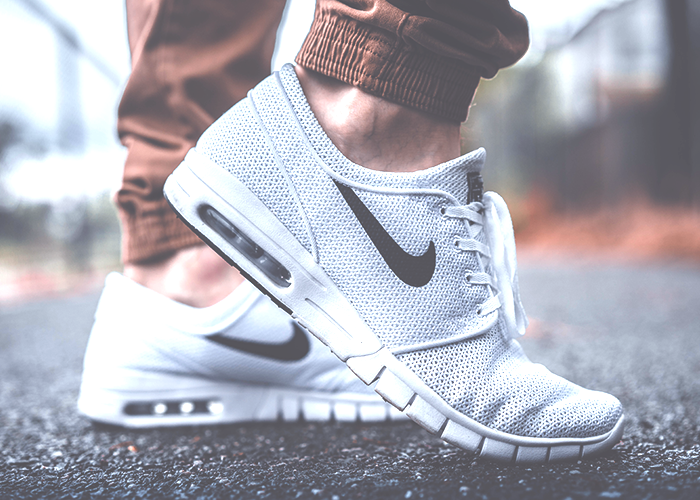 Gym clothes come in two forms: affordable or fashionable. Rarely can you find a piece that is both, but if you do, let your girl know! Luckily though, you don't have to splurge on every single piece of activewear you need. Some things are perfectly fine to shop for on a budget. However, certain piece are really worth the higher price because they last longer, provide better support, and are more comfortable.
Splurge: Sports Bras
This is the foundation of an exercise ensemble for every woman. The wrong sports bra can lead to all kinds of problems, like lack of support, unbearable discomfort, and even gym-ruining pain. The sports bras you can purchase from places like Target are fine for days spent lazing around the house and doing low-impact stuff, but your girls really need something with structure and shape.
When shopping for a sports bras to see you through runs, hikes, weights, and rounds of relentless burpees, look for something with adjustable, wide straps, actual cups, and an adjustable back. Victoria's Secret has several options, but my personal favorite is their Incredible Sports Bra. Not the one that zips in the front because that's literally a nightmare to close for anyone with noticeable boobs, but the one that clasps in the back. I live in these things, tbh. In fact, I wear them in place of regular bras at least once a week.
Save: Socks
Brand name socks aren't expensive by regular standards, but this is still an area you can save yourself some money. Socks are going to end up gross and stinky no matter what, so go with the cheaper exercise socks instead of the $40 pack.
Splurge: Running Shoes
Good shoes are just as important as good bras. If you're a runner or hiker, then you know that poorly made shoes can derail you before you even hit your stride and lead to all kinds of issues. Most notably, cramps and arch pain. Yes, good running shoes are pricey, but it's better to pay that money than injure yourself or cause a lifelong problem with your feet and knees.
In my experience, the best running shoes are made by Brooks. They have a wide range of styles and types, and each one is made with a specific type of foot in mind. Check out their website and take their test to see which ones are recommended for you. This test recommended the Brooks Women's Ghost 8, and I've been in love with them for a year now.
Splurge: Leggings
Okay, so not every single pair of leggings you buy needs to be super expensive, but you do need at least two pairs of high performance leggings that will stay in place during a run, yoga, or weight lifting. AloYoga makes some amazing leggings for yoga and weight lifting, but my favorite running leggings are actually crops (because running makes you HOT), and they're by Nike. These leggings all cost about $70-80, but they're so worth it. The AloYoga leggings always stay in place during a bend, and I don't have to stop to pull them up all the time.
Nike's running leggings are the best in my opinion. They're always made of breathable fabric to keep me cool during any exercise, and they hold up well over time — and when you're paying this much for leggings, you definitely want them to last for years.
Save: Tanks
Let's put aside the fashionable factor for a second. Looking just at the functionality of regular exercise tanks, it's not worth it to spend $80 on a name-brand top. They all pretty much do the same thing. However, even when you're looking at the more affordable tops, make sure it's made in a sweat-wicking breathable fabric. It's still important to make sure the heat and sweat aren't trapped against your skin. Personally, I think it's worth it to scope of the sales of more expensive active wear lines. Then I can find the super-cute tanks at a fraction of the price.
Splurge: Running Jackets
If you're not a cold-weather runner, then you can disregard this section. If you run or plan to run in colder weather, then you need a good running jacket to help regulate your body temperature as much as possible. Running jackets are wind resistant to prevent you from getting a chill when you sweat, and have ventilation to allow some of that body heat to escape. It's a two-fold system that's necessary if you're going to last out there in the winter.
Frankly, a regular old cotton jacket or pullover simply can't do this. Without the wind resistant material and ventilation system, the cold will reach your sweaty skin and the cotton won't let the heat escape. Running jackets prevent this kind of uncomfortableness so you can run faster and further.
Terra is an Arkansas-based writer who spends her free time obsessing over her planner, debating between working out or eating, and singing to her dog, Gatsby, even though he hates it. She also writes for Earn, Spend, Live blogs here.