I Successfully Spent $0 On Makeup Last Month — But I Bought All Of This Instead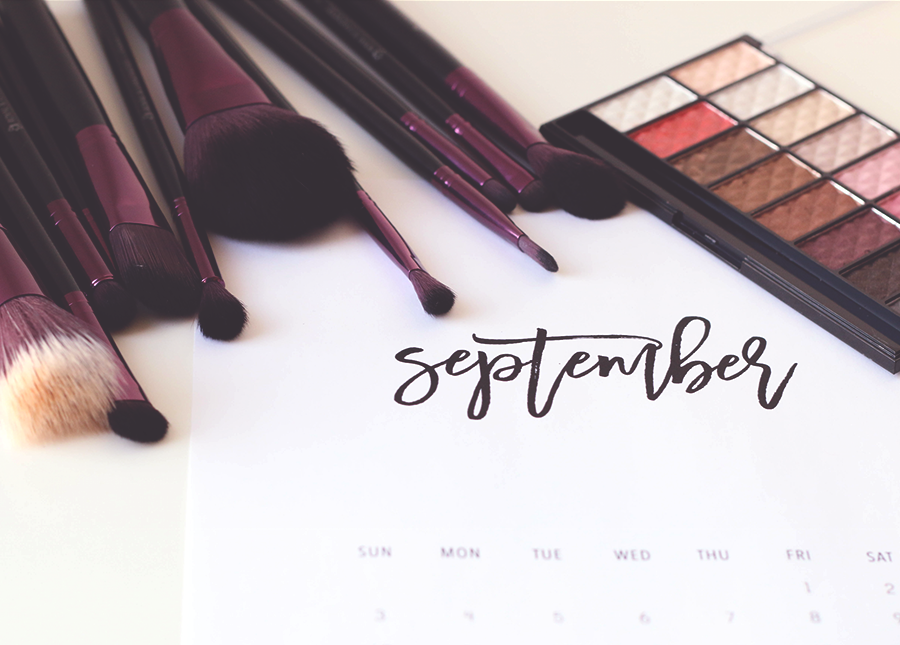 I am a beauty junkie. I am not a beauty blogger, vlogger, or editor. I just love beauty products — makeup, fragrance, skincare, and sometimes haircare. Experimenting with textures, scents, and colors has always been my jam.
I like to blame YouTube for turning a mild fixation into a full-blown obsession. The temptation to buy stuff abounds on YouTube: Product launches, reviews, new collections, "monthly favorites" videos, collaborations — if you're reading this, you probably get it. Even when trying to minimize my shopping habits, I found myself drowning in beauty products: spilling over the counter in my apartment's only bathroom that I share with my boyfriend (whose only products are deodorant and toothpaste), on my vanity table, bursting from my (many) makeup bags, lining the bottom of my handbag, shamefully stashed in my closet.
But at some point, I have to also accept responsibility and lay the blame where it's really due: on myself. I allow myself to get stuck on the hamster-wheel of consumerism. Pretty packaging! Limited edition! Peach-scented! (I'm looking at you, Too Faced.) And I've realized it's time for me to stop.
My boyfriend and I are getting serious about buying a house, and that personal goal has been the biggest motivator for me to examine and curb my spending habits. I decided that September would be a "no-buy" month for beauty, and I stuck to that completely (making concessions for two hair products that I really did need). So what went wrong? Since I couldn't spend money on beauty products, I simply diverted my money elsewhere — and the results were shocking. Here's what else I spent money on during my beauty no-buy month:
$21.97 at HomeGoods for a fall candle, seasonal kitchen towels, and egg rings.
$114.98 on two tops from Saks Off 5th, one of which I have yet to wear (it still doesn't feel like fall here).
$76.96 on two tops from L.L. bean, again — one of which I haven't worn (weather, again).
$168.00 at Shopbop.com for the Madewell "Transport" tote in cognac — which I've coveted for years, and only carried once since getting it. It's currently in my closet with the paper stuffing inside.
$44.98 on a pair of Ralph Lauren rain booties from DSW that don't fit (sucks being a half-size when all they have are whole sizes!).
$128.09 on various coffees, lunches from my office cafeteria, one pizza takeout night, and one dinner out for sushi.
The grand total? $554.98, all of which was "optional" and largely impulse spending (minus my coffee and meals). This is almost as much as my half of our monthly rent. Divided by my hourly wage, I worked 32 hours (before taxes) to earn that much money.
I hadn't been tracking my spending until halfway through the month, when I checked myself, so most of this spending "frenzy" happened in the space of just two weeks. I found that putting myself on a beauty-only no-buy simply shifted my buying impulse to other "acceptable" shopping categories. I have a hunch that it maybe even triggered me to spend more money than I normally would, because I wasn't "buying beauty stuff." It was definitely a lie I told myself whenever I hit the "checkout" button in my online shopping cart.
How am I addressing my shopping habits in the future? By tracking my spending. This was recommended in a first-time homebuyer seminar my boyfriend and I attended, and so far, it's working. Knowing that whatever I buy will be logged and calculated keeps me in check. I'm not just documenting my spending, but all of my bills, income, as well as what's being deposited into my savings (last month, $350.00, thanks to automatic savings plans). This would be my advice to anyone attempting a no-buy in a certain category. Consistently remind yourself of what your end goals are, and your no-buy will feel more purposeful — and be much more effective.
Have you ever attempted a "no-buy" month (or more)? If so — how did it go?
Victoria is a thirty-something aspiring writer who recently graduated with a Bachelor's degree in English and tens of thousands in debt. She loves makeup, books, and cats. She is challenging herself to live more frugally in order to focus on the things that really matter. Read her writing on vfredericks.wordpress.com and paperandscreen.wordpress.com and follow her on Twitter and Instagram. 
Image via Unsplash