TFD's Weekly Amazon Prime Super-Sale Roundup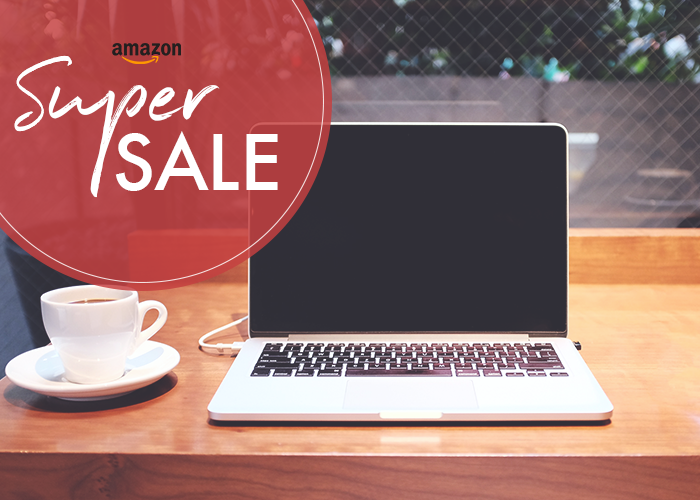 1. Zinus Memory Foam 12 Inch Green Tea Mattress, Queen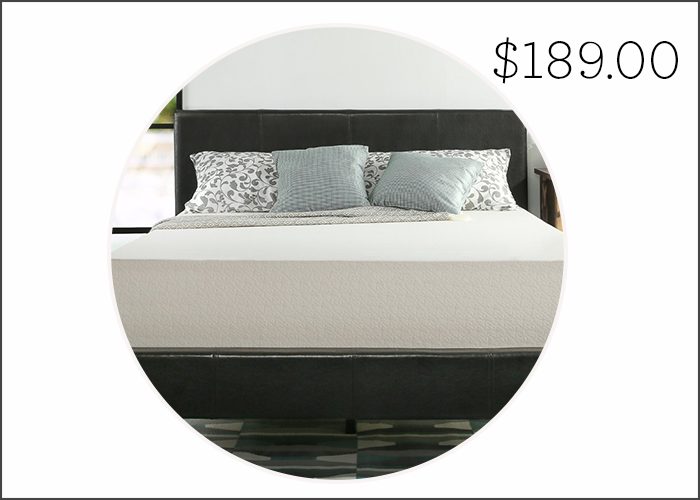 35% off. As many of you probably know, I am about to move again, and will the first time in my life have a guest bedroom! And that means I am in the market for a mattress. After reading some very convincing comments on a lengthy Reddit thread (did you know that even the most expensive foam mattresses are super cheap to produce?), we settled on this one, thanks to it having excellent reviews and being cheaper than most others of its kind — not to mention a nice 30% off right now. If you're also looking for a new mattress, check it out!
2. VAV 1875W Lightweight Negative Ions Hair Blow Dryer with Diffuser Concentrator Nozzle 2 Speed and 3 Heat Settings Cool shot button DC Motor Black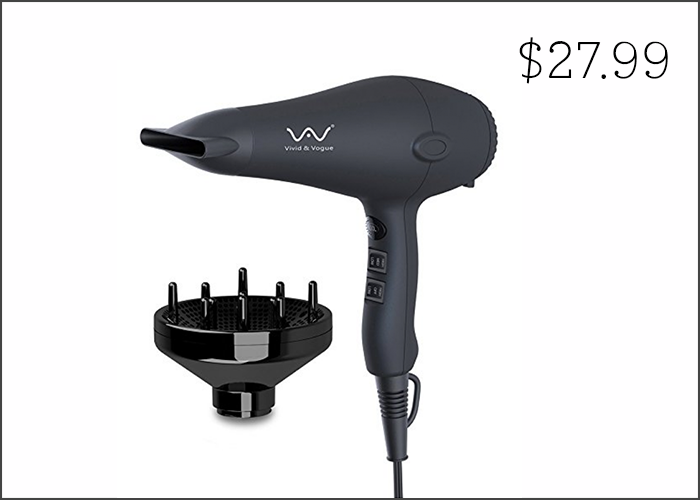 75% off. I've heard a lot of good things about various hair dryers lately. And while the $400 Dyson one that my friend just bought (that thankfully comes with a lifetime warranty), I couldn't see myself dropping that much on a hairdryer, even if it is something I use 3-4 days a week. This is an excellent brand at a much more accessible price point — and it's on a great sale today!
3. Chefman Immersion Blender Stainless Steel Shaft with Whisk and Chopper Bonus Pack Attachments 300 Watt Hand Blender, Ice Crushing Blades, RJ19-V2-BP-Black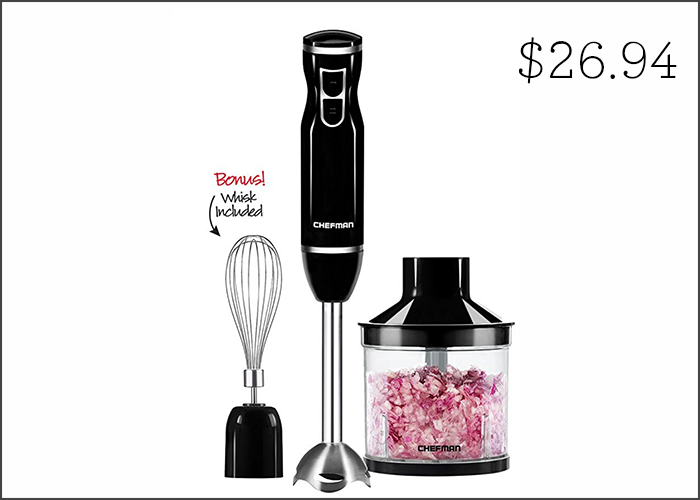 55% off. If you love soup and don't have a lot of kitchen storage space, I cannot recommend getting an immersion blender enough. They are painfully easy to use, and I hate thinking about all the years I went without having one. Even if you do have space for a giant blender, I think these are much more effective (and fun!) for making blended soups, and they involve a lot less cleanup. Plus, this deal is a bonus pack that comes with a whisk attachment and a nice lil chopper.
4. URPOWER Tactical Flashlight Super Bright CREE LED Flashlight Zoomable Tactical Flashlight Rainproof Lighting Lamp Torch -with Rechargeable 18650 2800mAh Battery -For Cycling Hiking Camping Emergency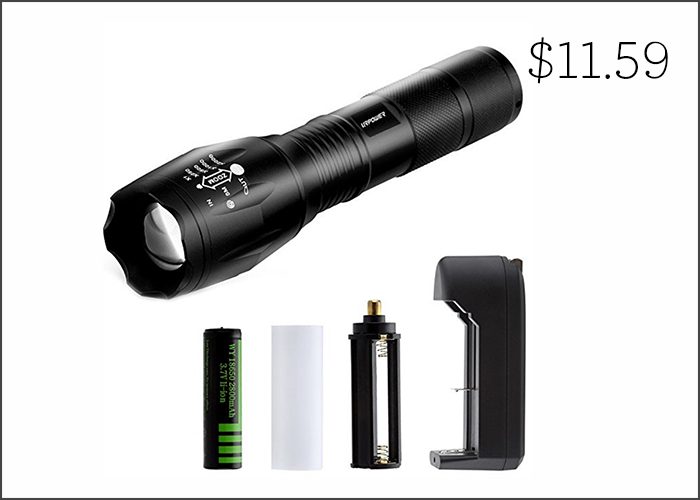 71% off. This is an awesome deal for the kind of super heavy-duty flashlight your parents always seemed to have on hand, but you've likely never thought of purchasing. I highly recommend getting one especially if you drive, or live somewhere remote enough that it takes a while for a power outage to get sorted.
5. OneOdio 17.3 Inch Briefcase Messenger Shoulder Bag with Handle and Shoulder Strap Multi-functional Waterproof Carrying Case for Laptop / Notebook / MacBook / Ultrabook / Chromebook Computers (Grey)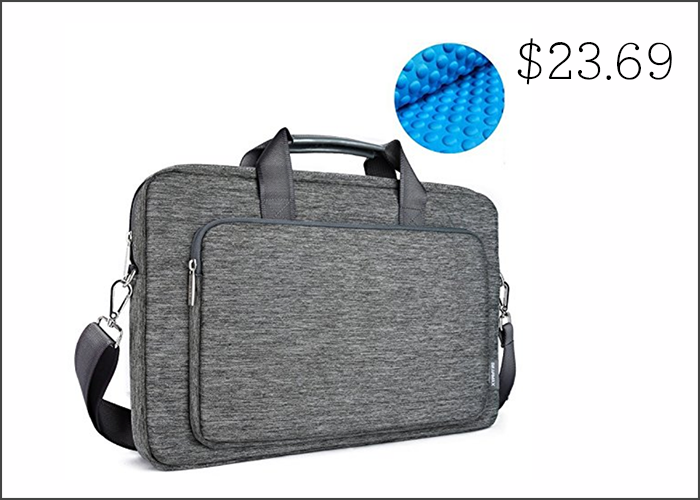 66% off. I've long been a backpack user thanks to the fact that I often walk places where I'm carrying my laptop. But I think there's something super smart looking about this carrying case — it's gray and will go with anything and look professional, but there's a super cute blue-lining surprise inside! And also it has great reviews and does a good job protecting your precious laptop, which I guess is important.
6. Premium 13″ Splatter Screen By Alpha & Sigma – Cooking Safety Fine Mesh Splatter Screen – Food Grade Stainless Steel – BPA-Free & Corrosion Resistant – Suitable For Cooking, Frying, Straining & More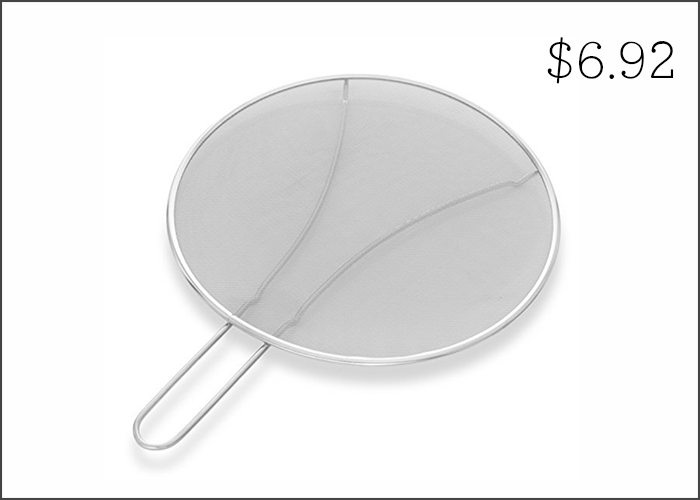 42% off. I have one of these and, as someone who cooks generally every day, use it constantly. It makes cleaning my stove and countertops so much easier, and also means less time getting splattered with hot oil in the kitchen. It's pretty cheap to begin with, but you can't beat that 40% off sale price!
7. Franklin Brass FBLDFT5-WSE-R, 27″ Hook Rail / Rack, with 5 Coat and Hat Flared Tri-Hooks, in White & Satin Nickel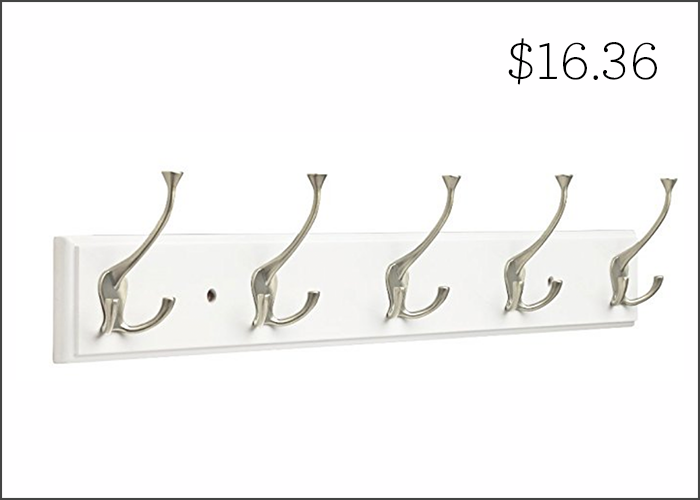 32% off. This coat rack is extremely simple and clean looking, meaning it would go basically anywhere. Plus, it is narrow enough to fit in a hallway or closet, and is super sturdy and won't buckle under the weight of your winter coats — which is really all you need from a coat rack. If you're looking to create a bit more storage space in your home, definitely check this out today.
8. Angled Icing Spatula, Stainless Steel Offset Spatula, Cake Spatula, Set of 2 (12.5 Inches and 10.5 Inches)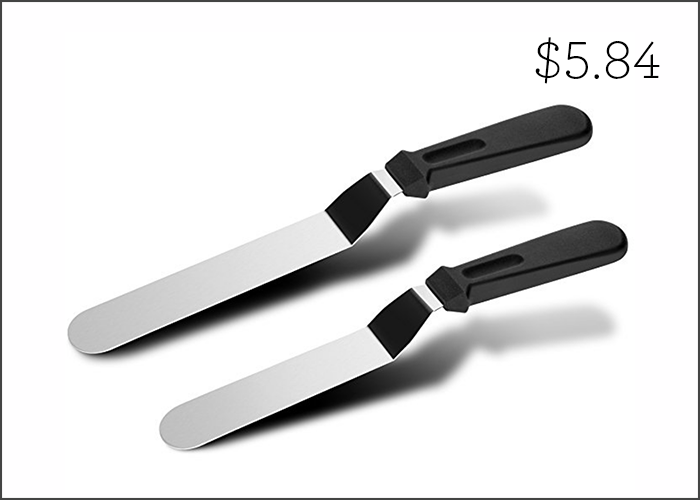 66% off. Icing spatulas are one of those things where I think I don't need them, except the three times a year I actually bake a cake, I really wish I had one. For this sale price today, and for something I likely wouldn't need to replace for years, I am thinking it's time to bite the bullet!
9. Placemats,HQSILK Table Mats,Placemat Sets of 6 Non-Slip Washable Coffee Mats,Heat Resistant Kitchen Tablemats For Dining Table (Pure Dark Gray)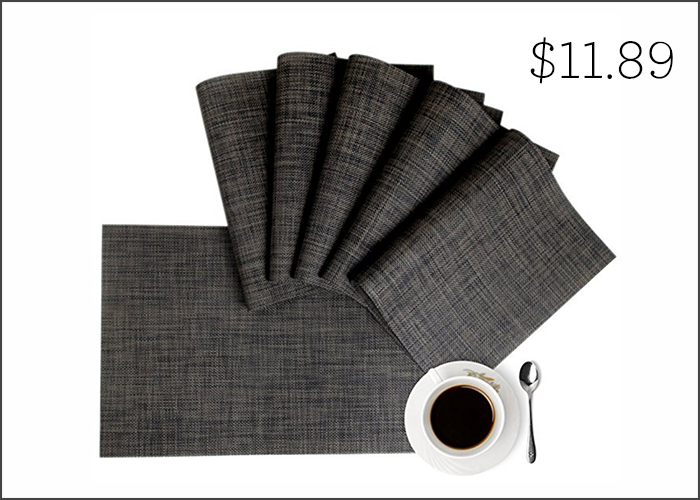 54% off. A nice set of placemats is all you really need, in my opinion, to elevate your table setting with the least amount of effort possible. They make it looks like a regular dinner in is an Event taking place, and they make it a lot easier to clean up. Highly recommend these guys, which would go in basically any kitchen.
10. The New Yorker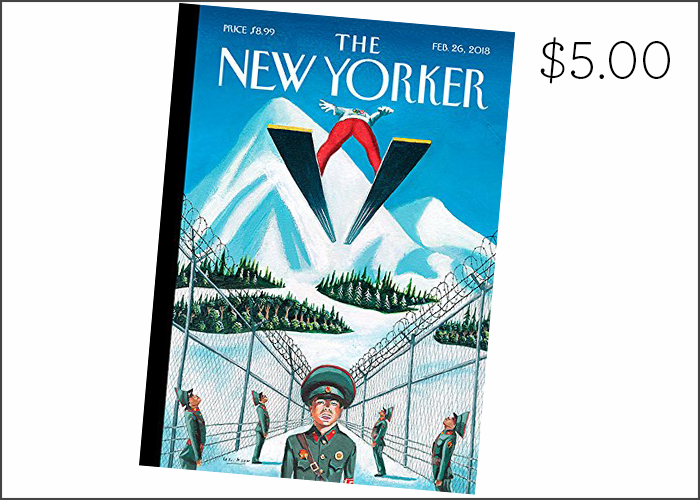 This deal gets you three months of The New Yorker, which is about 12 issues. I can't imagine anyone actually getting through each issue in that amount of time, as it's a weekly magazine with so much freaking (good!) content. So, if you're looking to get a nice archive of reading material on your hands, I highly recommend this deal! Plus, you'd also get the nice covers with the print version, aka free wall art.