TFD's Weekly Amazon Prime Super-Sale Roundup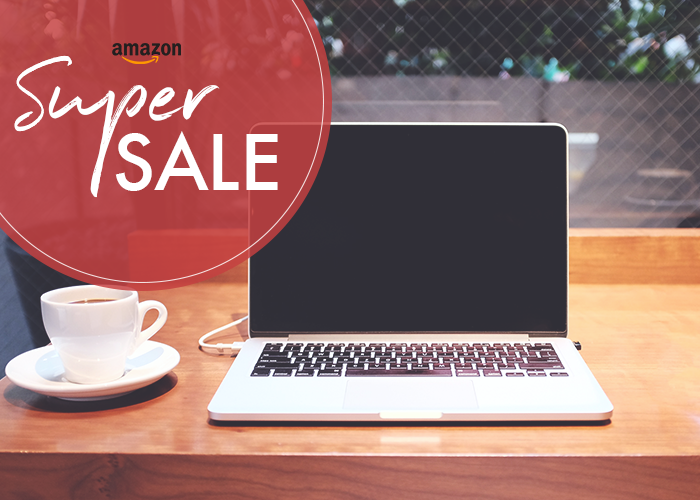 Hello all! Welcome to this week's roundup of awesome + useful products currently at a big discount on Amazon. From the bigger investment items your home needs to the things that are nice to have, we'll be letting you know when the stuff you've been wanting anyway has gone on sale (sometimes up to 78% off) so you can get the best deal possible! Thanks for reading — let's jump right it!
1. Etekcity Upgraded Air Mattress Blow Up Elevated Raised Guest Bed Inflatable Airbed with Built-in Electric Pump, Height 18", Twin Size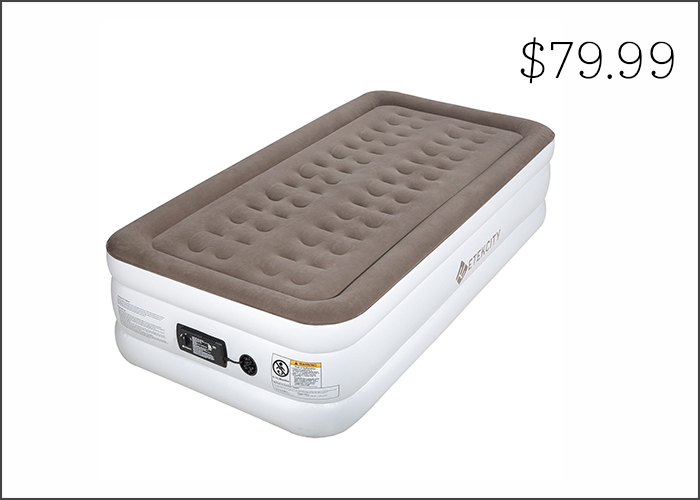 30% off. I think, if you're going to be an adult and host overnight guests from out of town, they deserve something better than a couch. Of course, I don't have much room in my current apartment, but air mattresses can actually be pretty comfortable these days. This one is a nice twin size, which should fit in nearly any space, and it has great customer reviews!
2. Ergonomic Mouse High Precision Optical Vertical Mouse Adjustable DPI 800 / 1200 / 2400 / 3200 Wired Computer Mouse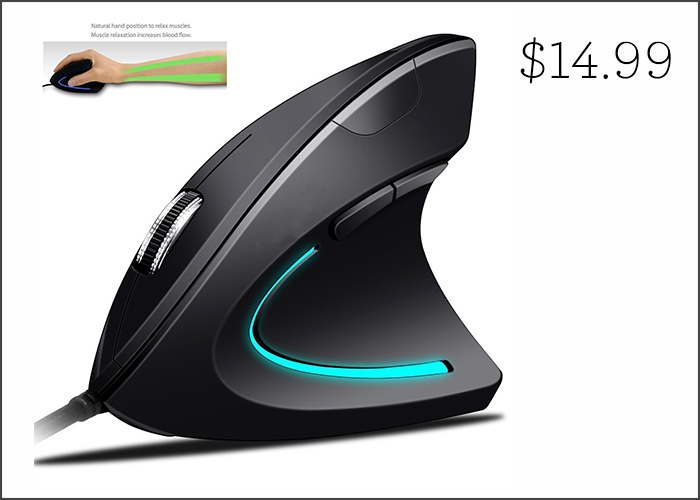 70% off. I actually don't use a mouse, because most of my job involves simply reading and typing — I get by just fine with my trackpad. But Lauren has to use a mouse because of all the design work she does, and my boyfriend (a web developer) insists on using one as well. I've heard really great things about these ergonomic mouses, which apparently are easier to use on your hand. This one is on a great sale today, so if a mouse is something you've been needing, definitely check this one out.
3. Brightest LED Lantern – Camping Lantern (EMITS 350 LUMENS!) – Camping Gear Camping Equipment Camping Lights for Hiking, Emergencies, Hurricanes, Outages, Storms (4Pack Multicolor)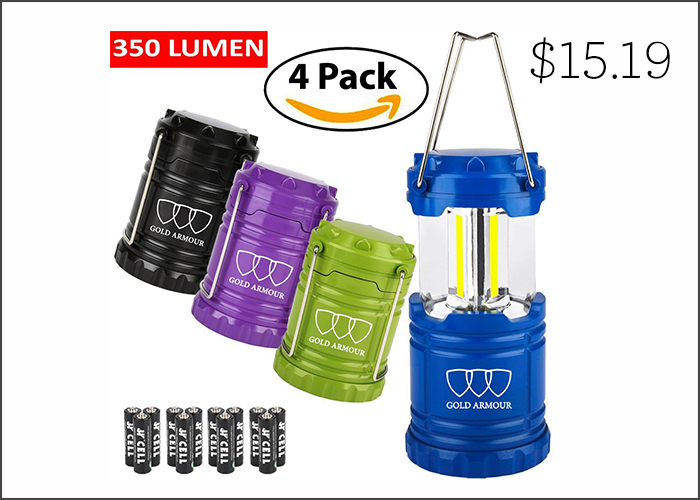 78% off. I do love winter, but I'm actually really excited for spring to get here. I can't wait to take a few weekend trips upstate and spend some time outside in the evenings (the apartment building we're moving into will have a courtyard!). These are technically camping lights, but I think they'd be great for any number of outdoor situations in the spring and summer. They're LED, which means the bulbs should last a good long time, and this 4-pack is way on sale today.
4. MIER 18L Large Soft Cooler Insulated Picnic Bag for Grocery, Camping, Car, Bright Orange Color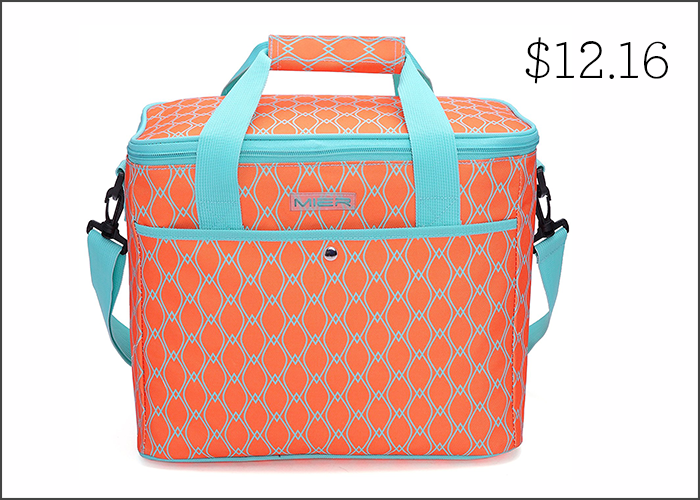 57% off. Another reason to be super excited for spring: picnics! I went on a woefully too-small number of picnics last year, and I'm determined to fix that in 2018. This cooler is a bight and cute orange color, insulating, and the pictures show that it would easily fit a full meal for several people. Plus, it's more than half off today!
5. Knife Set, Bluesim 5 Piece Chef's Kitchen Knife Set Includes Paring Utility Carving Serrated Knives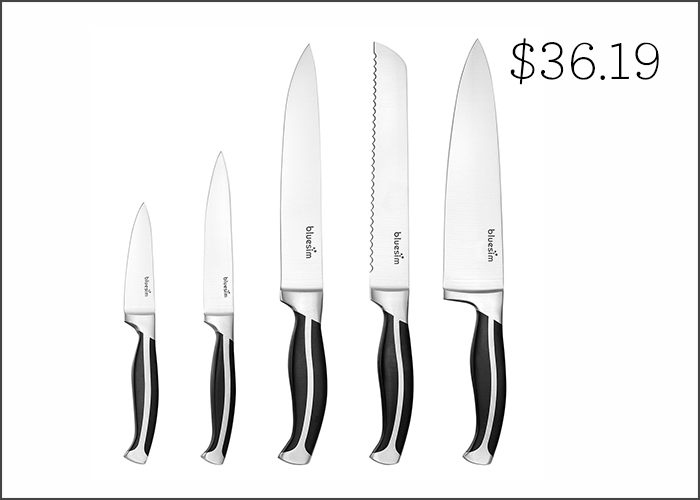 82% off. It's very difficult for me to not include knife sets in this roundup every week, mostly because Amazon always has some knives on sale at a good price. So I try to just keep it limited to the *really* good deals, like this one. This set has five pieces and normally retails for just about $200 — so today at less than $40, it's quite a steal. Also, New York Magazine ranked this as one of the best kitchen knife brands last year, so you'll definitely be getting a good bang for your buck.
6. Silicone Texas Muffin Pans and Thanksgiving Cupcake Maker (3, 4 Cup)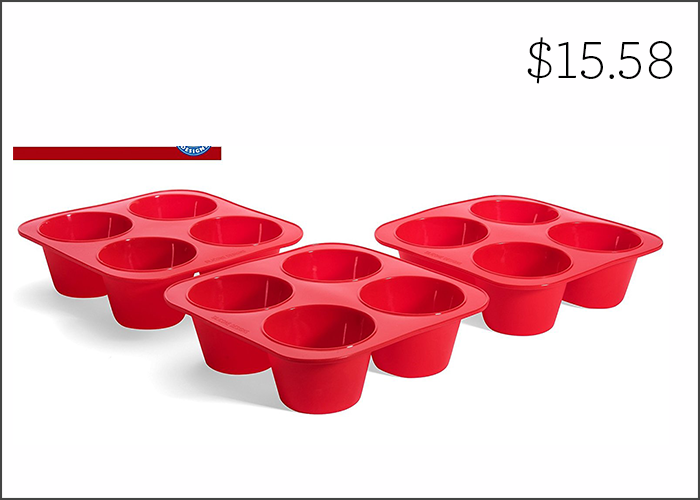 65% off. I love dessert more than anything. I also have an extreme lack of self-control when I'm around it. (That's why, whenever I make a pie, I make sure it's for a crowd so I don't have tons left of it.) I love that these silicon cupcake/muffin pans are smaller than regular pans — you have the option to just make four at a time (and still have them cook through evenly). Also, easier cleanup!
7. DRAGONN Premium Sturdy 3.5-inch, and 2.5-inch Pizza Cutter Wheel Set – Stainless Steel Ultra Sharp Blade & Dishwasher Safe – Soft Grip & Easy to Handle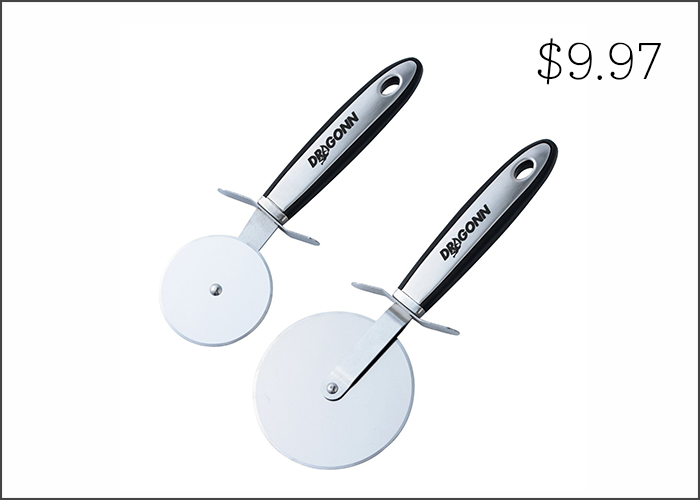 60% off. Peter makes extremely good homemade pizza crust, and as much as I love Pillsbury products, I have to say: it's worth the extra effort. But we also went the longest time without a pizza cutter, which for pizza enthusiasts like ourselves, is just plain silly. This set of two different sizes has great reviews and is at an awesome price point today.
8. Thermo Tank Insulated Stainless Steel Water Bottle – Ice Cold 36 Hours! Vacuum + Copper Technology – 25 Ounce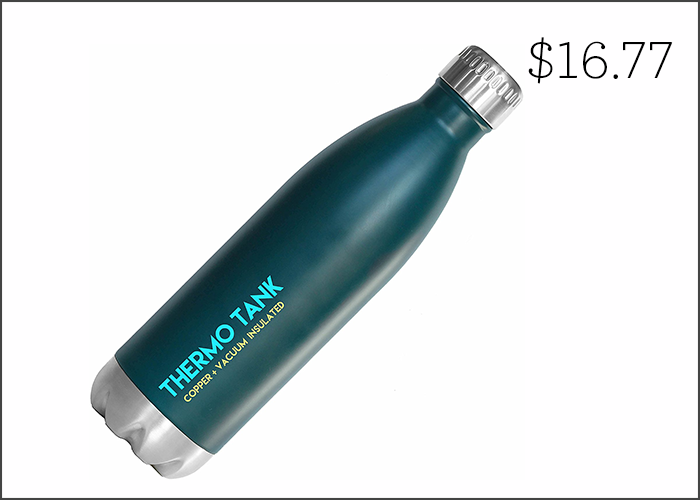 58% off. I have to carry around a water bottle everywhere in order to make myself stay hydrated. It kind of feels like a chore, but everything from my skin to my sleep feels better, so it's very worth it. And I love these super-insulating water bottles, but they can be quite expensive (especially if you're like me and misplace your water bottle and have to buy a new one twice in one year…). This one is a good size (almost half what you need to consume daily!) and is way on sale today.
9. RURING Women's High Waist Yoga Pants Tummy Control Workout Running 4 Way Stretch Yoga Leggings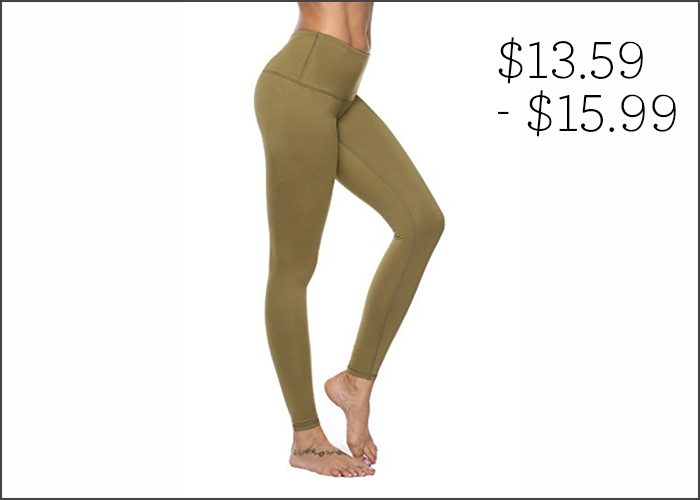 I recently bought an unlimited monthly membership to a yoga studio near the TFD office, which means I have to make myself go at least two times (hopefully more) a week to make it worth the money. I've been on the lookout for more good, inexpensive yoga leggings so that I have more in my wardrobe to work with. I like these because they can fit in anyone's budget, and they're nicely high-waisted, so I wouldn't have to worry about slippage during downward dog. Plus, they have great reviews!
10. AVACRAFT 18/10 Stainless Steel Mixing Bowl set with Lids, Non-Slip Silicone Bottom, Handle, Pour Spouts and Measurement Marks, Set of 3, Black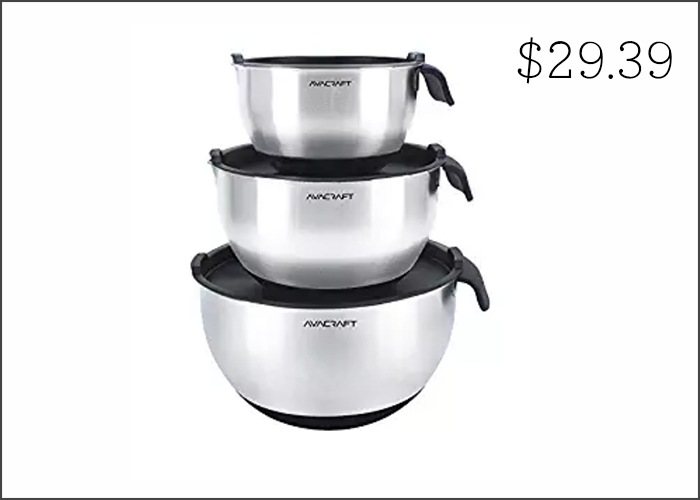 58% off. Mixing bowls with lids! I can't get over how handy these are. They'd make it super easy to store stuff in the bowls in the fridge overnight, without resorting to plasticwrap or dirtying any tupperware. Plus, you can nest them and their lids inside each other, so storage is no problem.