TFD's Weekly Amazon Prime Super-Sale Roundup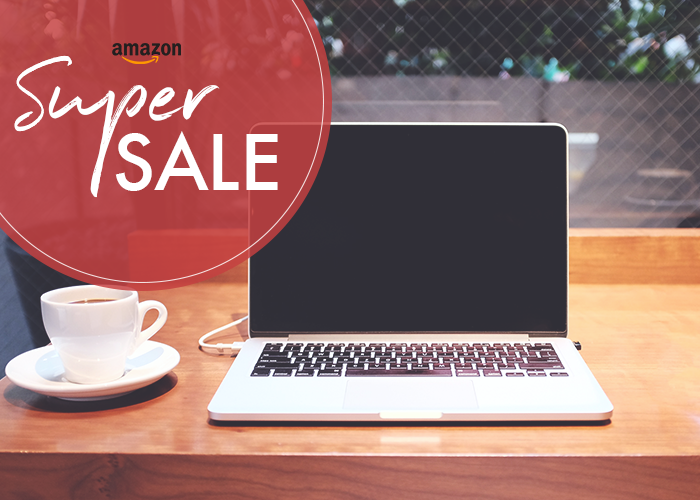 Hello all! Welcome to this week's roundup of awesome + useful products currently at a big discount on Amazon. From the bigger investment items your home needs to the things that are nice to have, we'll be letting you know when the stuff you've been wanting anyway has gone on sale (sometimes up to 78% off) so you can get the best deal possible! Thanks for reading — let's jump right it!
1. [3-Pack] Glass Meal Prep Containers Glass 2 Compartment – Glass Food Storage Containers – Glass Storage Containers with Lids – Divided Glass Lunch Containers Food Container – Glass Food Containers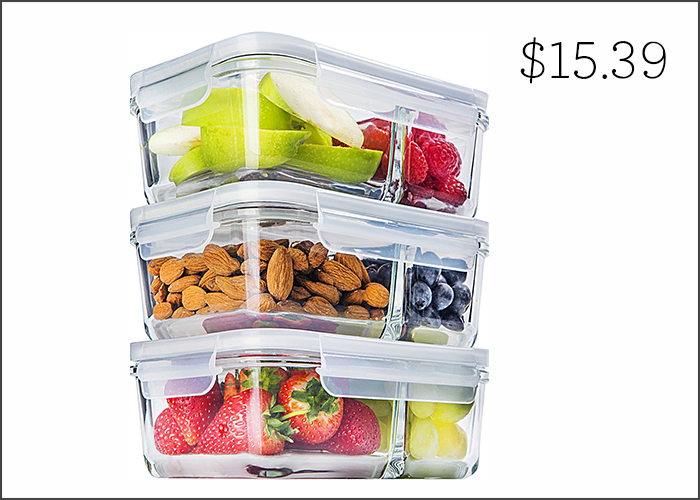 49% off. I'm a big fan of these glass containers for leftovers, because I feel a lot less iffy about microwaving them than plastic ones (no matter what the "BPA-free" sticker on the packaging promises me). They are usually a little more expensive, though, so I definitely recommend grabbing this 3-pack that's on sale today if you're looking to up your tupperware game!
2. MaidMAX Cloth Storage Bins Cubes Baskets Containers with Dual Plastic Handles for Home Closet Bedroom Drawers Organizers, Flodable, Beige, Set of 6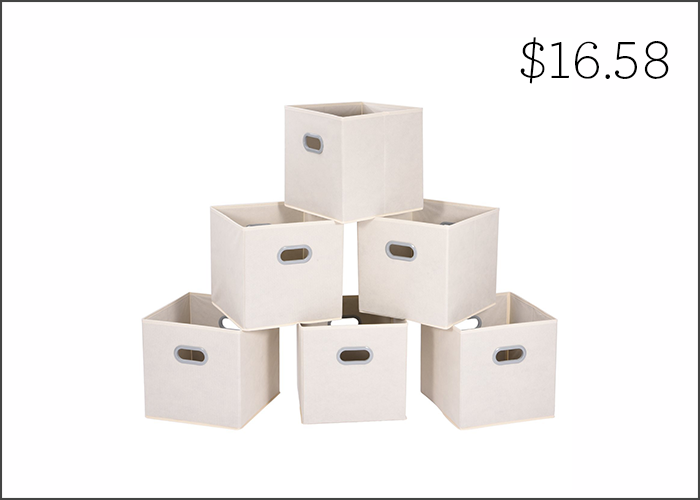 45% off. I don't know what it is about these canvas-like storage baskets that make me so happy. Probably because they echo my mom's Pottery Barn catalogs circa 2003. Anyway, these are nice and neutral and would provide some great extra tucked-away storage in a closet or up on a floating shelf in any home — and at a great price today!
3. Personal Coffee Brewing Travel Mug – Vacuum Insulated Stainless Steel Pour Over Maker With Locking Lid – 17floz – By Coffee Gator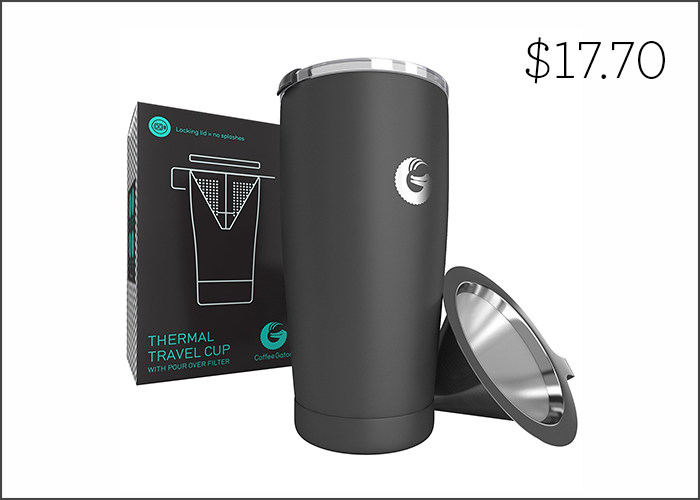 51% off. I'm a big fan of pour-over coffee makers, especially when you don't have a lot of counter space, or find yourself often wanting to make just one cup at a time. This one comes complete with an insulating travel mug and has great reviews — and bonus, it's more than half price today.
4. Compact Travel Umbrella Double Layer(Optional), QH Reinforced Waterproof Windproof Umbrellas for Women/Men, "Unbreakable" 8 Ribs Auto Open Close Folding Umbrella One Handed Operation for Car Use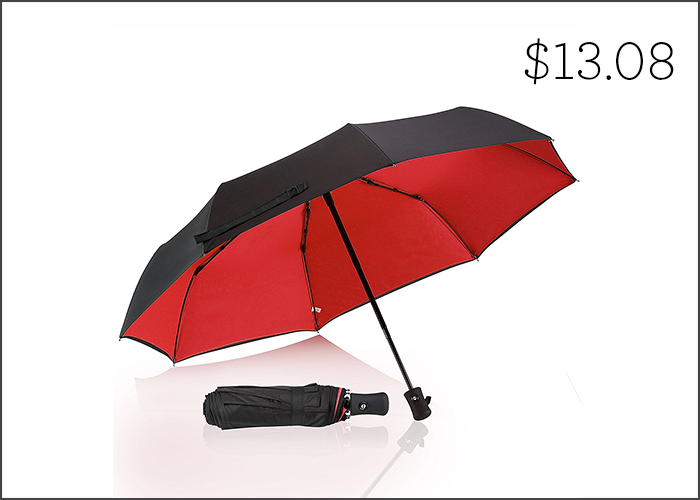 56% off. Now that we're heading full-on towards spring, AKA even-rainier season here in NYC, I'm taking my yearly inventory of my umbrella situation. I don't like to spend a ton of money on umbrellas, because I'm destined to lose them within a year, so I always keep an eye out for good ones that go on sale. This is currently less than $15, and will surely hold up better than the $5 convenience-store ones I've had to resort to an embarrassing number of times.
5. Shower Curtain Mildew Resistant Polyester Anti-Mold Anti-Bacterial Fabric for Bathroom 71 x 71 inches (180 x 180 cm) Solid White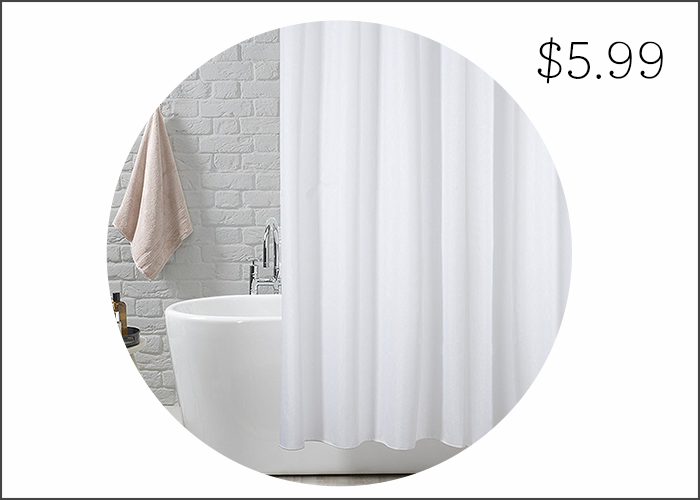 67% off. An instant way to make your bathroom look cleaner and more inviting? Ditch your old (and maybe mildewy) shower curtain liner. Because no matter how clean you are as a person, it's almost impossible to keep those things looking sanitary. This one is just the cost of a fancy latte today, and will definitely make a bigger impact on your day-to-day life than a one-off caffeine jolt.
6. Stemless Wine Glass Set, 8-Pack, 15 Ounce Wine Tumbler Set, Shatter- Resistant Glass – Elongated Design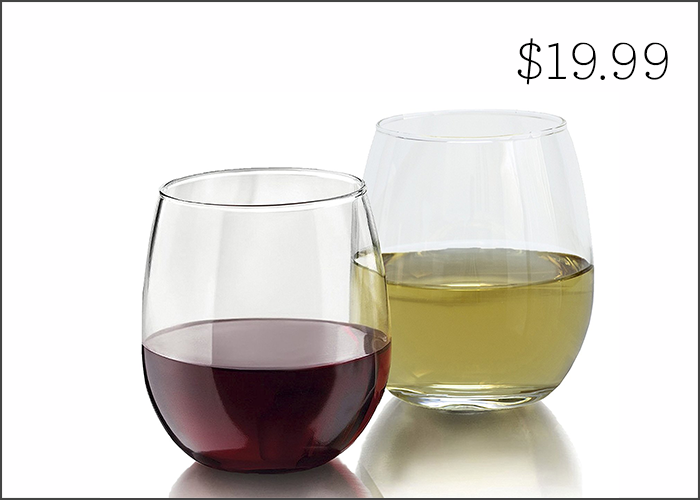 One thing that has made me feel effortlessly more ~adult~ in my home is having plates and glasses that actually match. It's not crucial by any means, but it does feel just a bit more put-together, especially when you're having guests over. This set of 8 boils down to less than $3 per glass, so definitely check it out!
7. Power Strip Etekcity 6-Outlet 5610 Joules Surge Protector Power Strip with 6A 4 USB Charging Station and 6-Foot Long Power Cord, UL Listed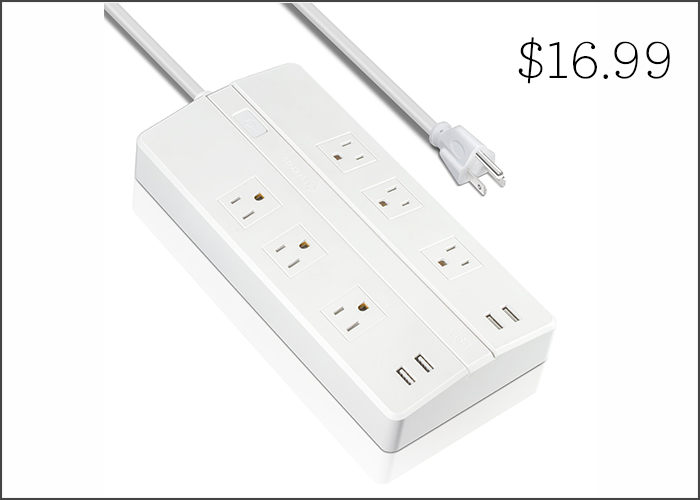 67% off. Power strips are one of those things that completely shock me whenver I see how expensive they are. Yet I have become accustomed to living in a home where they are literally everywhere to take care of all of my charging needs at any time. This one comes with both regular outlets and USB ports, and is at an awesome sale price today.
8. LG LW8016ER 8,000 BTU 115V Window-Mounted AIR Conditioner with Remote Control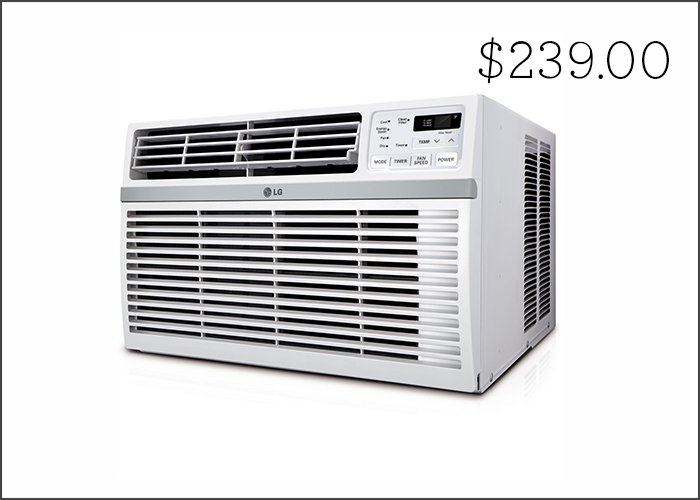 23% off. We're about to move somewhere without built-in air conditioning and will have to purchase our own units. I've been reading up on different brands (okay, real talk, my boyfriend has been sending me reviews), and it seems that LG tends to make one of the quieter models while still being relatively affordable. If this is something you'll need to invest in before the summer, definitely check all the models on Amazon for sale prices!
9. Bluetooth Headphones Over Ear – Wireless Active Noise Cancelling Headphones with Built-in MIC, Stereo Foldable Headset for Cell Phones Gaming PC TV, Upgraded Steel Black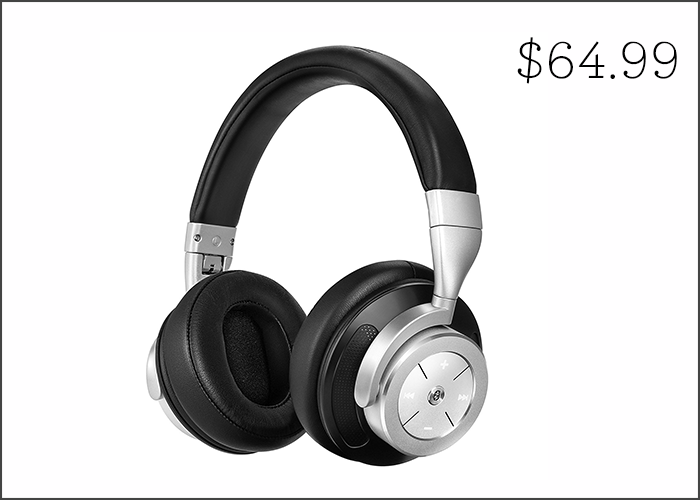 57% off. I've never owned noise-canceling headphones, but the more time I spend in New York, the more I want them. This brand has nice and big over-ear headphones (which double as winter earmuffs) and has great reviews.
10. Lifewit Cotton Canvas 100L Large Storage Bags Foldable Underbed Storage Bag for Comforters, Blanket, Bedding, Duvet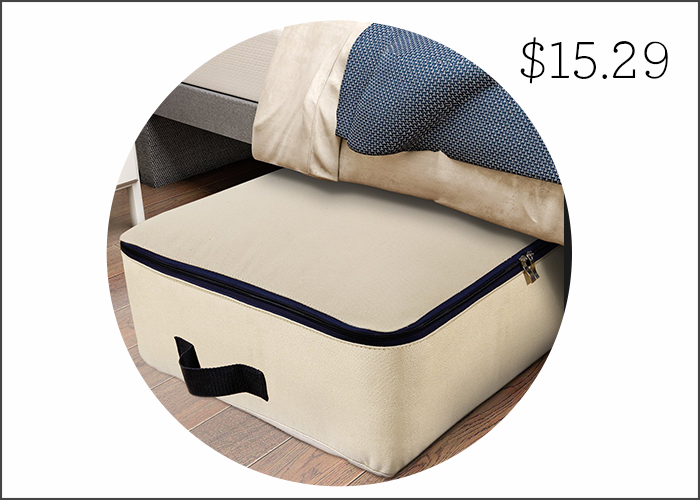 51% off. I guess with spring cleaning looming in the not-so-distant distance, I seriously have storage on the brain. I love having under-bed storage to tuck away my winter and summer clothes when I need to, and also to keep my bulk toilet paper in when there's not enough room in the pantry. This foldable storage is already a great price, and is on an even better deal today!