TFD's Weekly Amazon Prime Super-Sale Roundup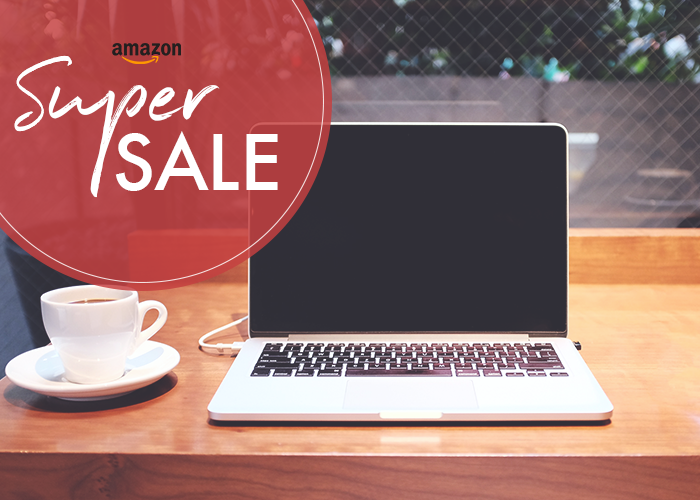 Hello all! Welcome to this week's roundup of awesome + useful products currently at a big discount on Amazon. From the bigger investment items your home needs to the things that are nice to have, we'll be letting you know when the stuff you've been wanting anyway has gone on sale (sometimes up to 78% off) so you can get the best deal possible! Thanks for reading — let's jump right it!
1. ORBLUE Propresser Stainless Steel Kitchen Garlic Press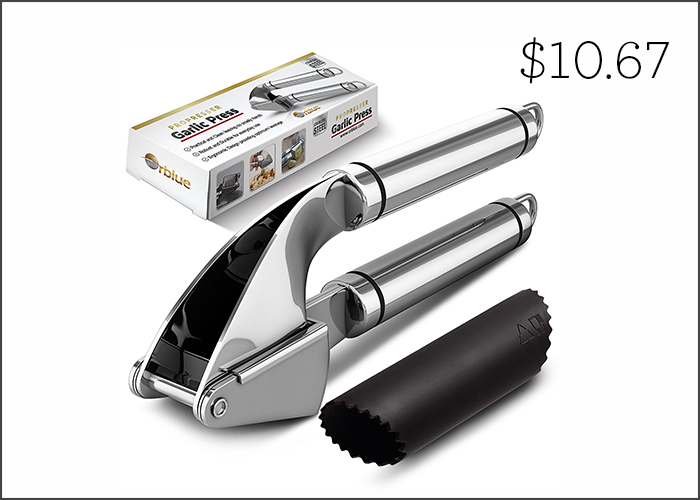 37% off. This is actually the exact garlic press I have in my kitchen, so I was excited to see it on sale today! A garlic press is one of those things that isn't necessary, but does make life easier enough to notice — especially when you have a lot of garlic bread to make.
2. Steamfast (SF717) Home-and-Away Mini Steam Iron, White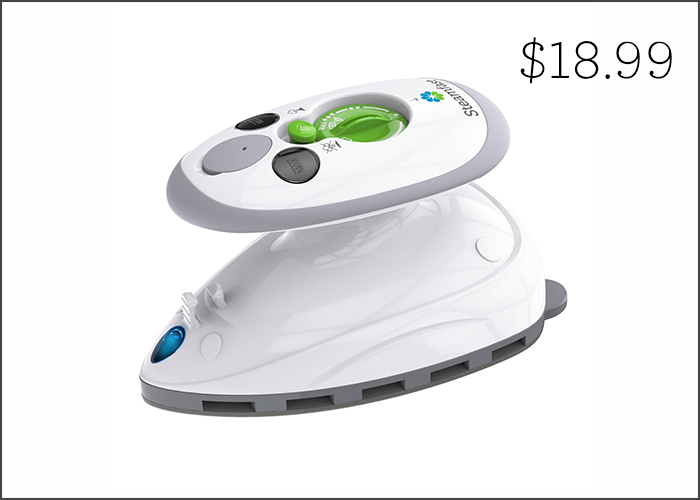 37% off. My mom insists that everyone who cares about their appearance should invest in a steamer, but I've always been too cheap to shell out for one — instead resorting to my dance competition days of hoping shower steam will get the wrinkles out of a dress. But this mini steamer would be easy to store in my small apartment, and it's already in my price range. It being on sale is an added bonus!
3. Roku Streaming Stick | Portable, power-packed player with voice remote with TV power and volume (2017)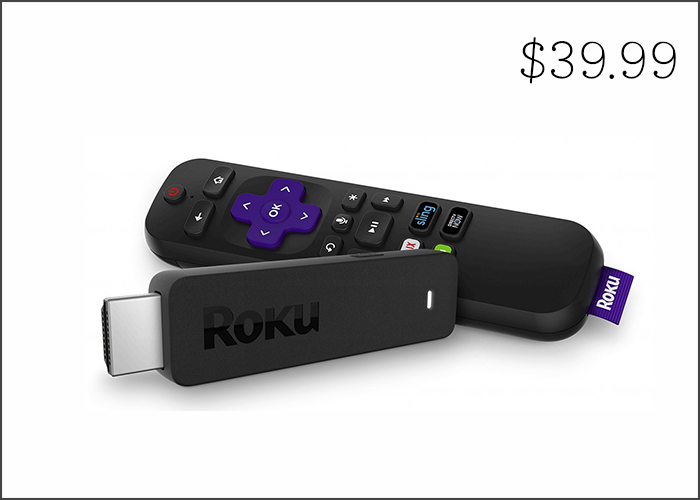 20% off. My roommates and I shared a Roku in our old apartment, and it was great — especially because you didn't actually have to keep track of the super-tiny remote control, and could instead download a Roku remote app on your phone. Also, it is way simpler to get to your streaming apps through something like a Roku or Chromecast rather than tiredly having to plug in an HDMI connector to your computer each time. Just sayin'.
4. I4UCase Apple iPad 9.7 Inch 2017 (5th Generation) Case – Soft Leather Stand Folio Case Cover for iPad 9.7 Inch 2017, with Multiple Viewing angles, Auto Sleep/Wake, Document Card Pocket (Black)

63% off. I am not a tablet user, but I know plenty of them, and I am a big proponent of protecting your belongings. I love that this iPad case is both professional-looking and has a handy stand function — plus, it's more than half price today!
5. Fiskars 12 Inch SureCut Deluxe Craft Paper Trimmer (152490-1004)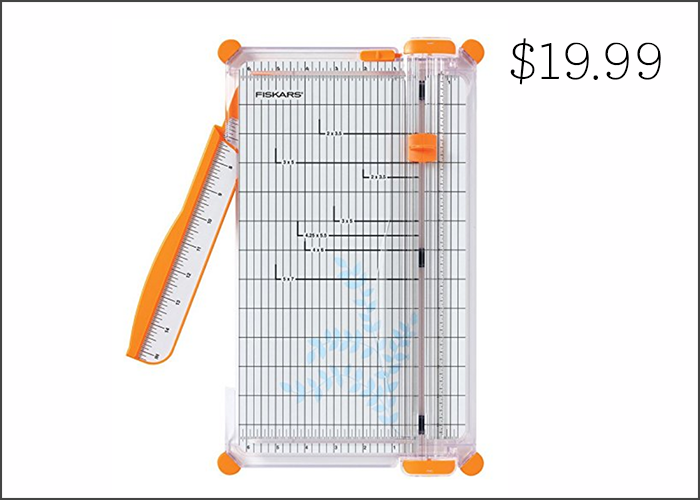 33% off. This is a rather specific product recommendation, but I cannot tell you how many times I've wished I had a paper cutter in my apartment. I do a fair amount of crafting and framing and almost always make my own greeting cards instead of buying them, and having a good paper cutter instead of just my kitchen scissors would make everything so much easier. If you're in the same boat, definitely check this one out — great reviews and at a great sale price.
6. Sistema Bake It Food Storage for Baking Ingredients, Multi-Piece Containers, Set of 9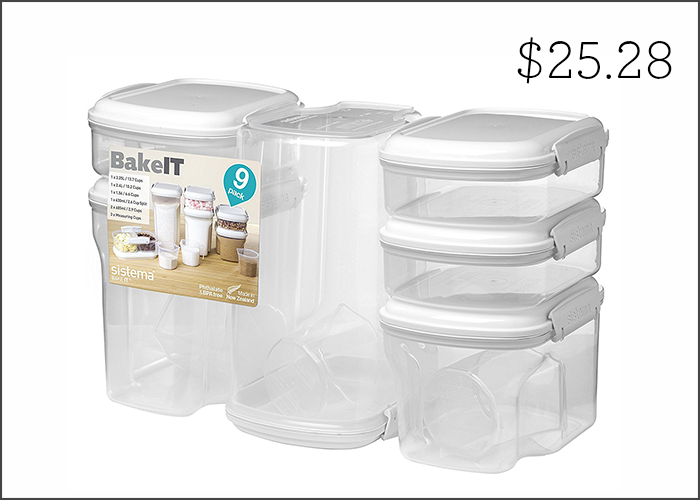 37% off. I recently learned that I've been storing most of my baking ingredients in the wrong kind of containers (leading especially to my brown sugar drying out far too fast). Yikes! This is a nice set of nine containers, which would store everything I use. Plus, I think there's something really nice about having a matching storage container set rather than a hodgepodge of bins and tins I've just collected.
7. Spiralizer Vegetable Slicer, Folksmate Mandoline Slicer with Strong Stainless Steel Spiral 3-Blade, Best Veggie Pasta Spaghetti Make for Low Carb / Paleo / Gluten-Free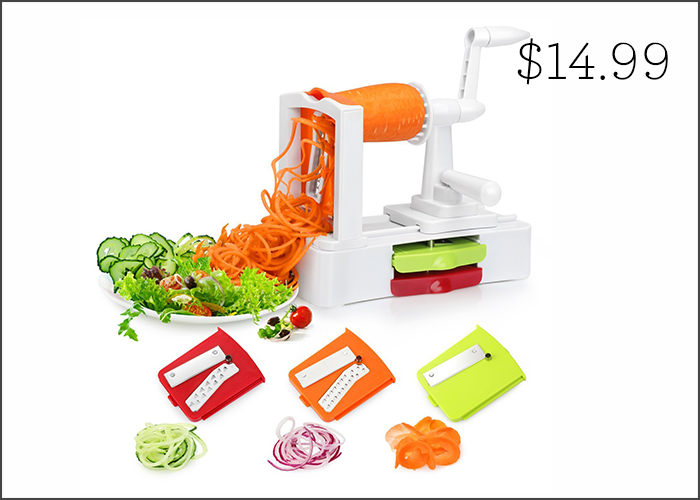 70% off. I've personally never used a spiralizer, but my friend who is currently doing Whole30 swears by his. If you're looking for an interesting way to incorporate more vegetables into your meals, this might be the kitchen tool you're looking for — especially now that it's 70% off!
8. Tweezers Set 4-piece – TweezerGuru Stainless Steel Slant Tip and Pointed Eyebrow Tweezer Set – Great Precision for Facial Hair, Ingrown Hair, Splinter, Blackhead and Tick Remover (Pink)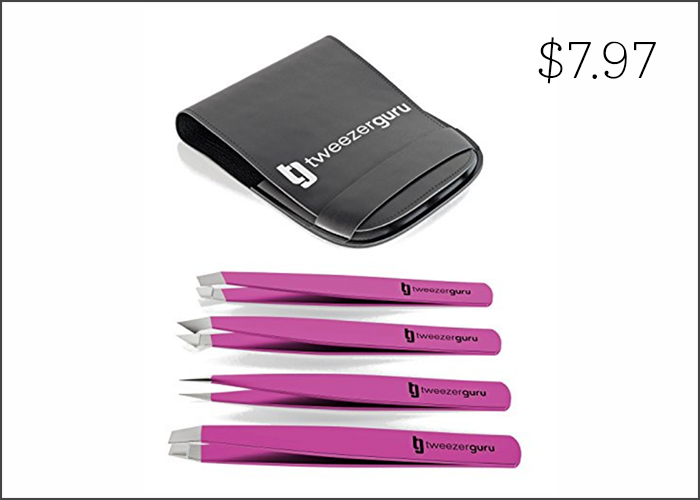 47% off. I have to admit something: I personally use tweezers at least once per day. I am not a super high-maintenance person when it comes to beauty and personal care, but there is something so soothing about eyebrow-plucking to me. (And, yes, taking care of the occasional unwelcome chin hair.) I really like this brand, and this is a great little pack of four for a rather insubstantial financial investment.
9. Herschel Supply Co. Little America Backpack, Black, One Size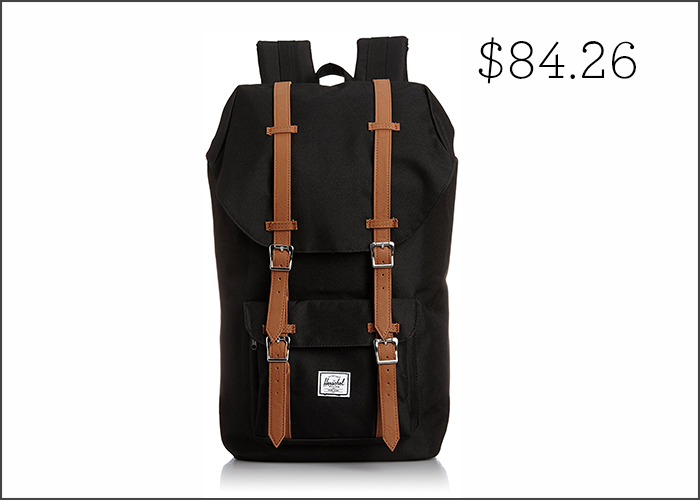 16% off. I see a lot of backpacks on sale on Amazon, but often, they are brands I've never heard of. I do, however, know plenty of people who love their Herschel backpacks and swear they hold up for years. If you've been holding out for one, this black one with leather straps is super cute, and has a nice little discount today — not exactly a deal to write home about, but it definitely helps if this is something you've been meaning to get, anyway!
10. Baking Sheet Set Nonstick, 3-Piece by Boxiki Kitchen | Non-Stick Steel Commercial Bakers Sheet Pans | Cookie Baking Molds With Silicone Handles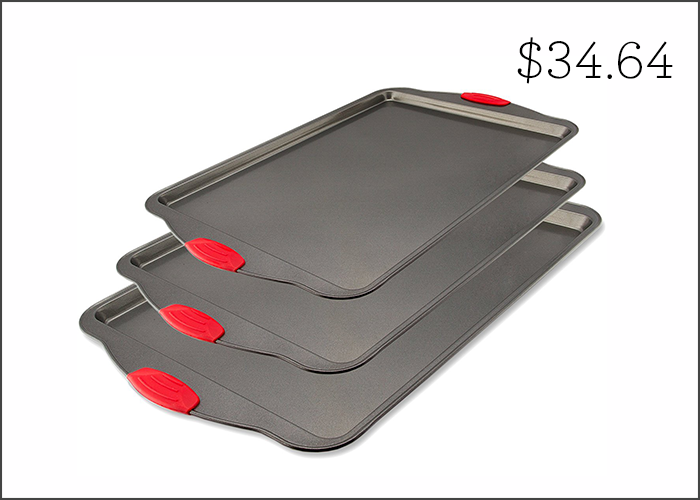 42% off. I am forever a fan of nonstick bakeware and cooking ware. It is SO much easier to deal with come cleanup time, and when treated correctly (i.e. with only rubber/wooden utensils, no metal), it tends to look nicer and less scratched, too. This is a great price for three good quality baking sheets, and the silicone handles are a really nice touch, IMO.