TFD's Weekly Amazon Prime Super-Sale Roundup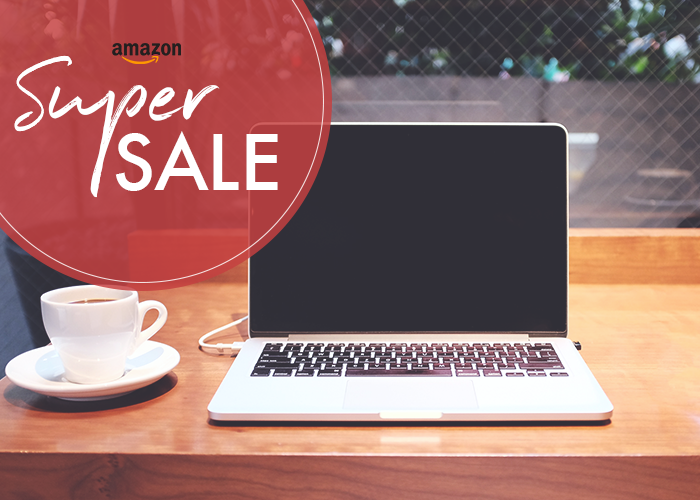 Hello all! Welcome to this week's roundup of awesome + useful products currently at a big discount on Amazon. From the bigger investment items your home needs to the things that are nice to have, we'll be letting you know when the stuff you've been wanting anyway has gone on sale (sometimes up to 78% off) so you can get the best deal possible! Thanks for reading — let's jump right it!
1. Etekcity Digital Kitchen Scale Multifunction Food Scale with Removable Bowl 2.15L Liquid Volume Room Temperature and Timer, 11lb 5kg, Backlight LCD Display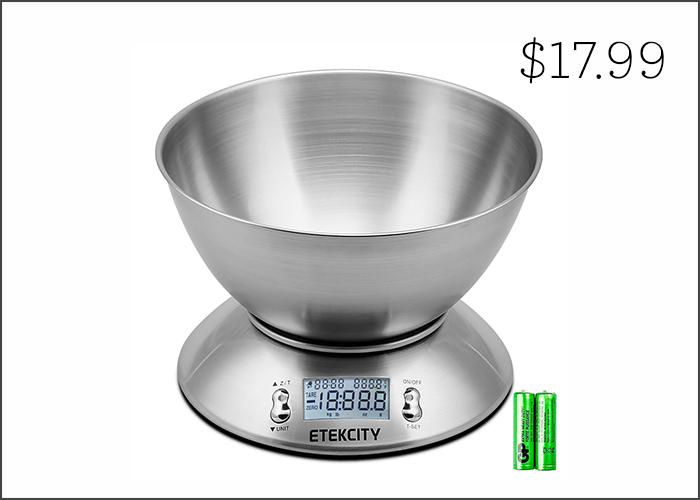 31% off. The more I watch British baking shows, the more I think I should replace my measuring cups with a scale. It's less cleanup plus more accurate measurements! This one looks quite chic and professional, and it has great reviews. Plus, it wouldn't take up too much space in my small city kitchen.
2. Laptop Stand Cooling Pad Nnewvante Cooler Pad Laptop Desk Laptop Table Bamboo 100% Cooling Fan Stand for Laptops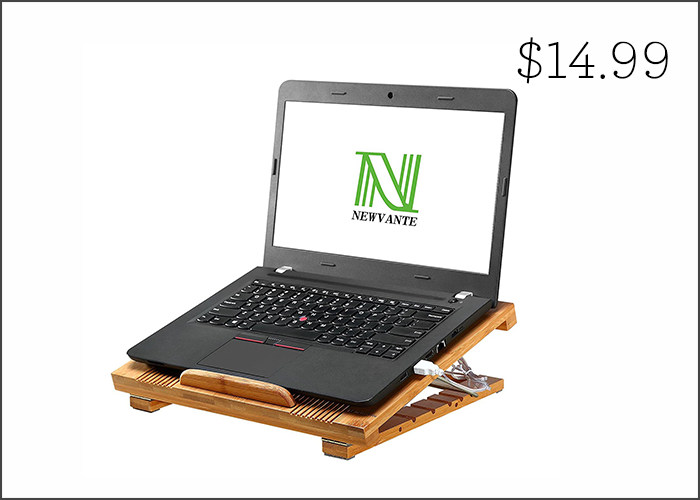 52% off. My laptop is getting older, but it's still something I use every single day for many hours at a time, so I've taken to using my boyfriend's plastic cooling stand when I'm working from home. It works great, but it's super ugly, so I hate having to use it. This bamboo one is a lot nicer looking, and it also helps that it's half price today!
3. TOPGREENER TU2154A High Speed USB Charger Outlet, USB Wall Charger, Electrical Outlet with USB, 15A TR Receptacle, Screwless Wall Plate, for iPhone X, iPhone 8/8 Plus, Samsung Galaxy and more, White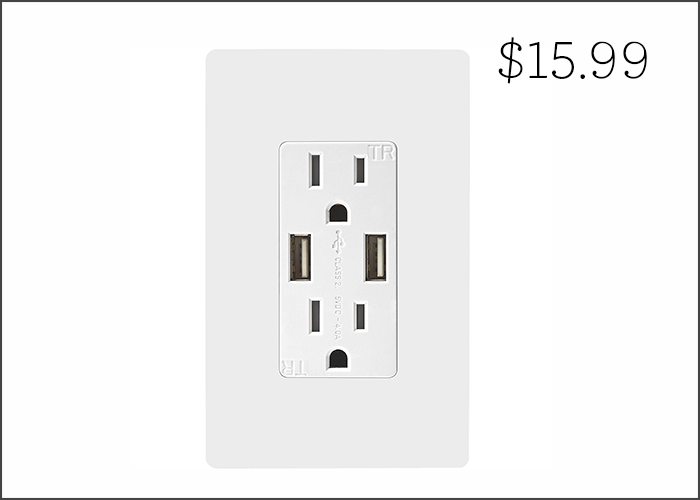 20% off. We actually have a few outlets with USB ports in my apartment, and I gotta say, it is worth the extra cost to get them. More people can charge their devices at once, and I don't have to constantly be fishing around for an extra brick. Definitely a solid addition if you're living in a multi-person, tech-heavy household.
4. JoyJolt Afina 4-Piece Cocktail Glasses Set, 8-Ounce Martini Glasses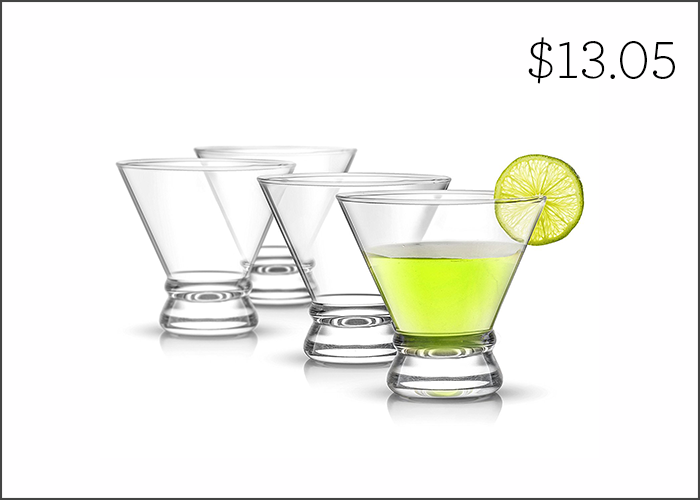 48% off. How cute are these martini glasses! I don't even drink martinis, but I love the idea of having these glasses on hand for dinner parties where festive cocktails are involved. It's also nice to be able to offer matching glasses to guests and have them actually be the appropriate glasses for what they're drinking, like an Adult (a pipe dream for me at the moment). This is a nice set of four with great reviews, so if you've been meaning to expand your beverage container arsenal, definitely check them out.
5. THERMOS FOOGO Vacuum Insulated Stainless Steel 10-Ounce Food Jar, Watermelon/Green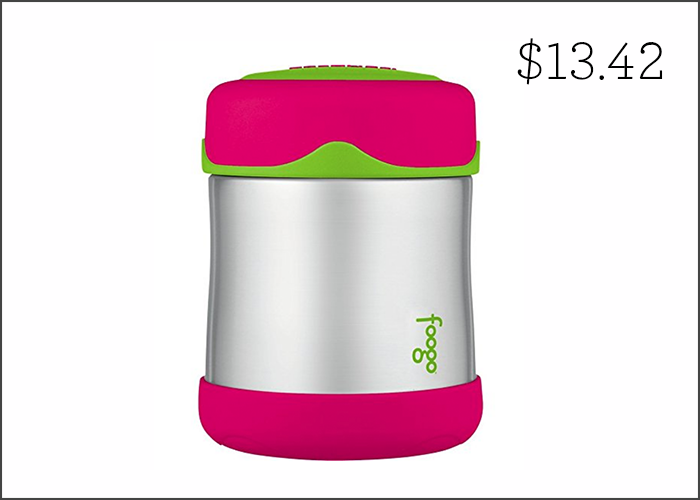 33% off. Guys, it's just about road trip, picnic, and camping season. And you know what that means: prepping a bunch of food to be consumed out-of-doors. This is a great sized food thermos that happens to come in several cute colors — if you have a lot of outdoor plans coming up in April and May, this might be a good thing to add to the shopping list!
6. Sweetnight Pillows for Sleeping, Adjustable Loft & Neck Pain Relief-Shredded Hypoallergenic Certipur Gel Memory Foam Pillow with Removable Case,Bed Pillows for Side Back Stomach Sleeper,Queen Size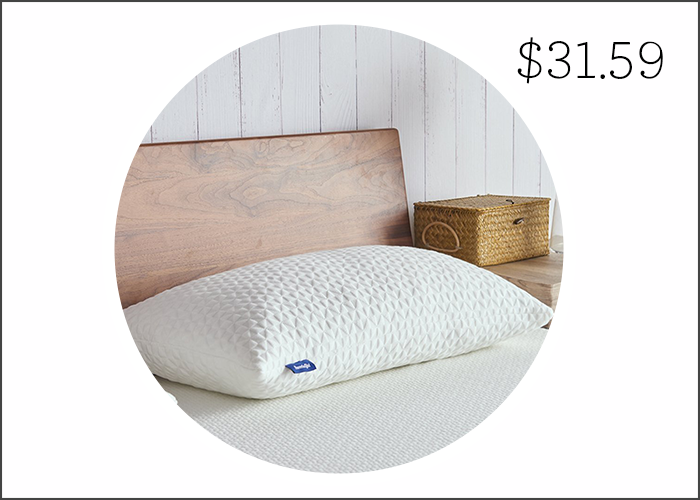 23% off. I've actually been on the lookout for some good quality pillows, since I will soon have a guest bedroom for the first time ever. I was really glad to see that these Sweetnight pillows were on sale, because I've been noticing some great reviews across the board — definitely going on my list this weekend.
7. [BoostIQ] eufy RoboVac 11+ (2nd Gen: Upgraded Bumper and Suction Inlet) High Suction, Self-Charging Robotic Vacuum Cleaner, Filter for Pet Fur, Cleans Hard Floors to Medium-Pile Carpets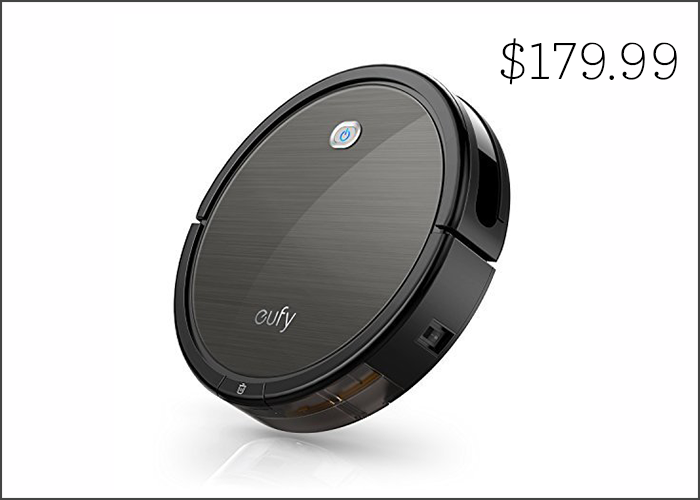 68% off. Robo vacuums are an investment, and they're certainly not worth it for everyone. But I will say that we have one in my home, and it makes a huge difference — vacuuming isn't a chore because we can remotely set the robot to clean whenever we feel like it. Also, we have a cat, and we've noticed a big difference in the amount of cat hair lying around since getting one of these. If this is something you've been thinking about splurging on, I can attest that it's worth it — and this one is SUPER on sale today!
8. InnoGear Aromatherapy Essential Oil Diffuser Ultrasonic Cool Mist Diffusers with 7 Color LED Lights Waterless Auto Shut-off, Wood Grain, 200 mL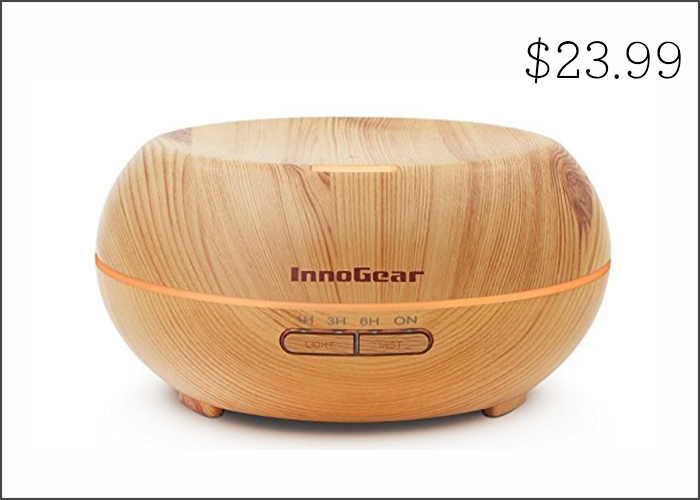 70% off. I am not here to sell you on the healing powers of aromatherapy. It's not backed by the FDA nor do I know that much about it. But the yoga studio I've recently been frequenting has a few of these diffusers lying around, and they make the place smell amazing — in my opinion, a great alternative to scented candles! This brand of diffusers has some great sales today on several of their products, so check them out.
9. Dash Compact Air Fryer 1.2 L Electric Air Fryer Oven Cooker with Temperature Control, Non Stick Fry Basket, Recipe Guide + Auto Shut off Feature – Aqua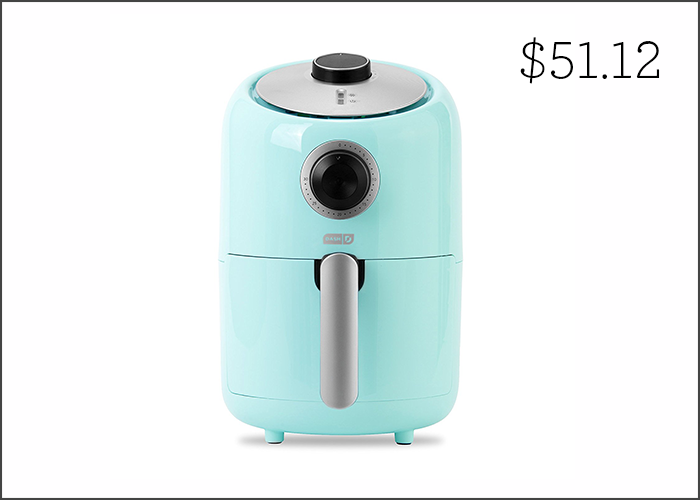 37% off. I know this isn't "the point" of kitchen appliances, but how cute is this air fryer?? This is kind of like an instant pot, but for fried foods — you can just set it and forget it for a little while. It uses hot air instead of oil to fry, so the food it makes is a bit healthier. This has great reviews and is just over $50 today. If you've been curious about using an air fryer, now is a great time to try it out!
10. AMAGABELI GARDEN&HOME Versatile 3 Tier Standing Wire Shelf Shelving Unit Bakers Rack Metal Rustproof Organizer Corner Planter Stand Storage Shelves Indoor Outdoor Plant Rack Bookcase Black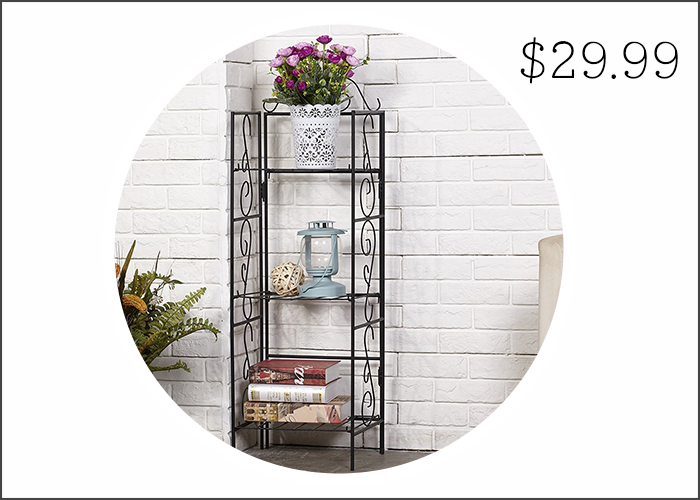 57% off. I am always on the lookout for cute storage solutions, thanks to living in a small space in a big city and also just being the kind of person who has a lot of things that need storing. This is a cute shelving unit that wouldn't look out of place on a terrace or in a reading nook, and it's on a great sale today!