The $3 Treasure Hunt: CVS Beauty Edition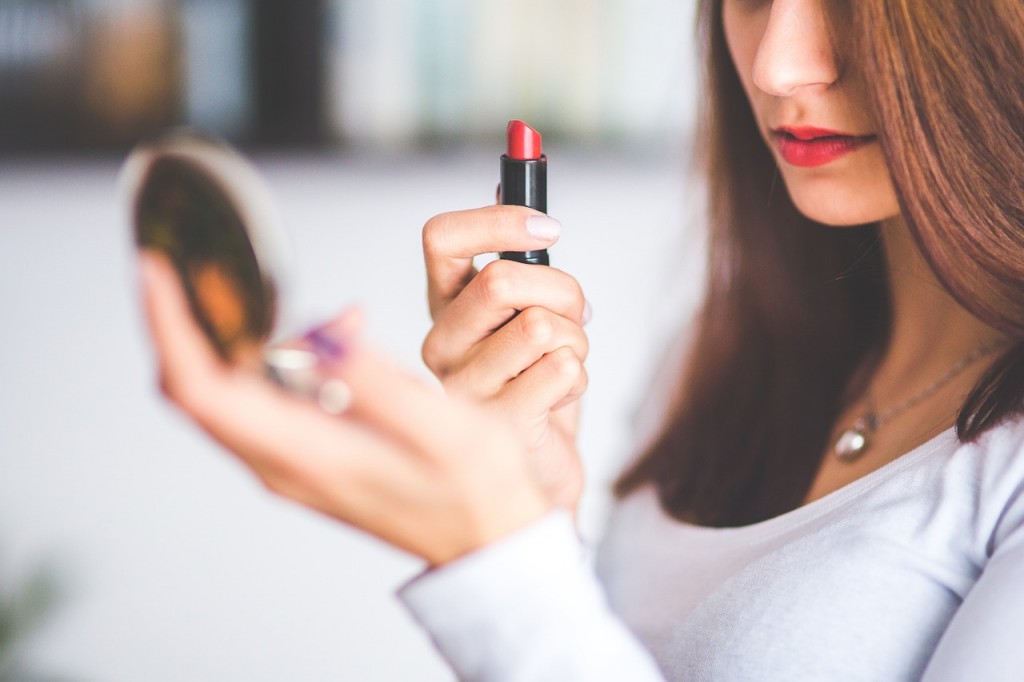 In case you missed it, I'm currently on a **MiSsIoN** to find the best buys at our favorite stores for under $3. Last week, we found the best Trader Joe's snacks for under $3. This week, I spent some quality time in CVS to find their best beauty products for the best price (again, under $3). I have a unique relationship with beauty products in that I am a little all over the place. I occasionally show brand loyalty to Neutrogena face washes, or will seek out a lipstick on Amazon if a friend recommends it. But other than that, I use a mixture of cheap products I buy at the drug store and expensive products that I've collected (read: gotten as gifts from my mom) over the years and have kept for probably too long.
While finding a specific beauty product we love and are willing to save for isn't a bad thing, it's good to know exactly where you can sub in cheap alternatives. Ideally, it will create a balance in our budget to supplement some of the more expensive products with drug store buys. I'm going to be doing this series every Tuesday, each week targeting a different store and finding their best products for under $3. If you have a store you'd like to have me explore, or a few affordable products that you can't recommend enough, email me: maya@thefinancialdiet.com.
1. CVS Strengthening Nail Polish Remover
I've never bought nail polish remover that wasn't drug store brand because that just seems unnecessary. However, it does always leave my nails feeling a little coarse. You can still find the ~fancier~ generic polish remover (the strengthening kind) for under $3 though.
2. Vaseline lip therapy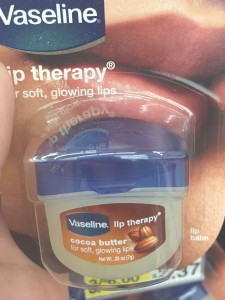 Price: $2.37
This product also comes in several flavors, one of which is pink tinted, to give your lips a more glossy finish. These are multi purpose products. For the tinted Vaseline, you can use it on your lips, eyelids or even the tops of your cheek for some color. For the cocoa butter, I use it on my lips and on the occasional scrape or burn.
3. CVS Rosy Lip Treatment
(The generic version of Vaseline tinted.)
4. Nivea Skin Cream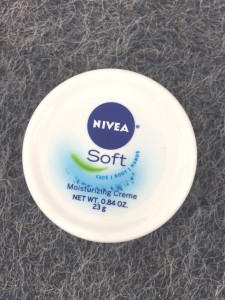 Price: $1.19
Obviously finding a good face cream for under $3 is a challenge. This Nivea alternative is a good thick cream (similar consistency to Aveeno face moisturizer) and there's more cream in this little tub than you think.
5. ELF Products:
Eyeshadow Applicators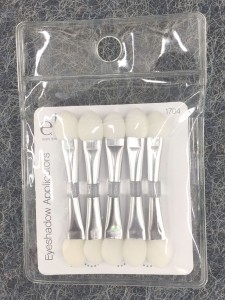 Price: $1.00
For this price, it might be worth buying eyeshadow applicators. It always seems like an extravagance to buy fresh applicators, so I just stick to my eyeshadow brush that's covered in past eyeshadow dust. But for $1 you can upgrade and treat your eyelids better.
ELF False Eyelashes/ ELF Brow Comb and Brush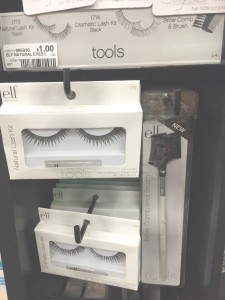 Price: $1.00
I understand if the false eyelashes are something you want to splurge on, but the brow bush and comb is worth it for $1. If you spend a decent amount of time sculpting your brows and want to treat yourself, consider the $1 option.
ELF Mini Eyelash curler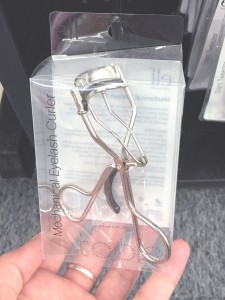 Price: $1.00
It says mini, but as you can see by the picture, it's just as big as my normal sized eyelash curler. Because eyelash curlers are used around a very sensitive part of your eye, it's recommended you swap them out (or the plastic guards inside the eyelash curler out), but I never do because I don't want to spend $20 on another eyelash curler. Instead, you can spend $1.
Eyeliner pencil with sharpener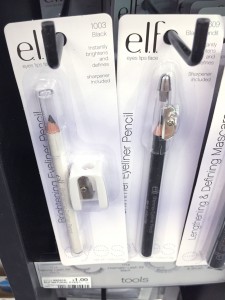 Price: $1.00
Eyeliner pencil sharpeners are sometimes hard to come by, so this purchase is worth it just for the sharpener.
Powder and Blush Brushes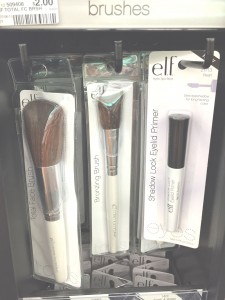 Price: $2.00
Again, something we should be replacing more often than we do because of the price. But now there's a $2 alternative.
6. Wet 'n' Wild products
Wet 'n' Wild nail polish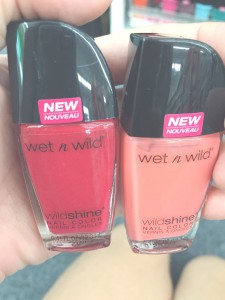 Price: $0.99-$1.99
And they still have an aesthetically pleasing bottle for your Insta-needs.
Wet 'n' Wild lipstick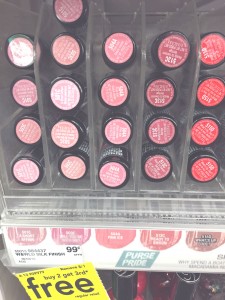 Silk finish, $.99
The only issue I have with cheaper lipstick is that they tend to dry out your lips. But I don't think that's a reason not to give them a try. Instead, apply the $1-$2 lipstick first and then lightly top with the Vaseline lip balm for a fuller and more moist looking finish.
Wet 'n' Wild Pencil Eyeliner
Price: $0.99
Of all the cheap eyeliners, Wet 'n' Wild's is the one I endorse. It actually stays on and I've never had a problem with irritation. Their Wet n Wild Mega Liner Liquid Eyeliner is $3.19 and I highly recommend it too, even though it doesn't count as a $3 treasure.
7. Beauty 360 10 Emory Boards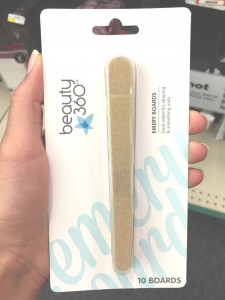 Price: $1.99
8. Neutrogena Make-Up Remover Cleansing Towelettes,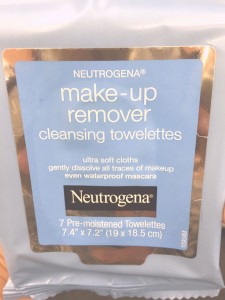 Price: $2.67
This travel pack is ideal, and you can get more mileage out of one of those wipes than you think.
9. CVS Baby Oil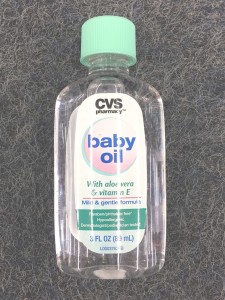 Price: $1.57
This is a perfect substitute to make up remover. Because it's oil, it moisturizes as you easily take the make up off your face. It honestly works far better than any cheap make up wipes do.
10. Jergens Natural Glow moisturizer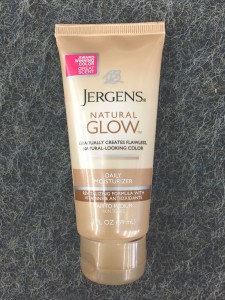 Price: $2.99
You can afford to go small on the Jergens because it's more of a novelty product.
11. Tresemmé styling gel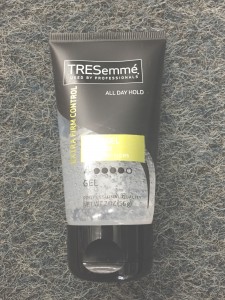 Price: $1.99
12. EOS Hand Lotion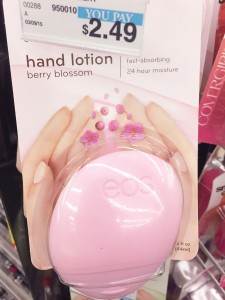 Price: $2.49
This hand lotion is put out by the same company that puts out the legendary beehive shaped chapsticks, so you know it's good. And it's small enough to fit in your purse.
Maya Kachroo-Levine is a writer and Editorial Assistant at The Financial Diet. Send her an email at maya@thefinancialdiet.com or follow her on Twitter.