The 7 Most Useful Pieces In My Wardrobe, & How Much They Cost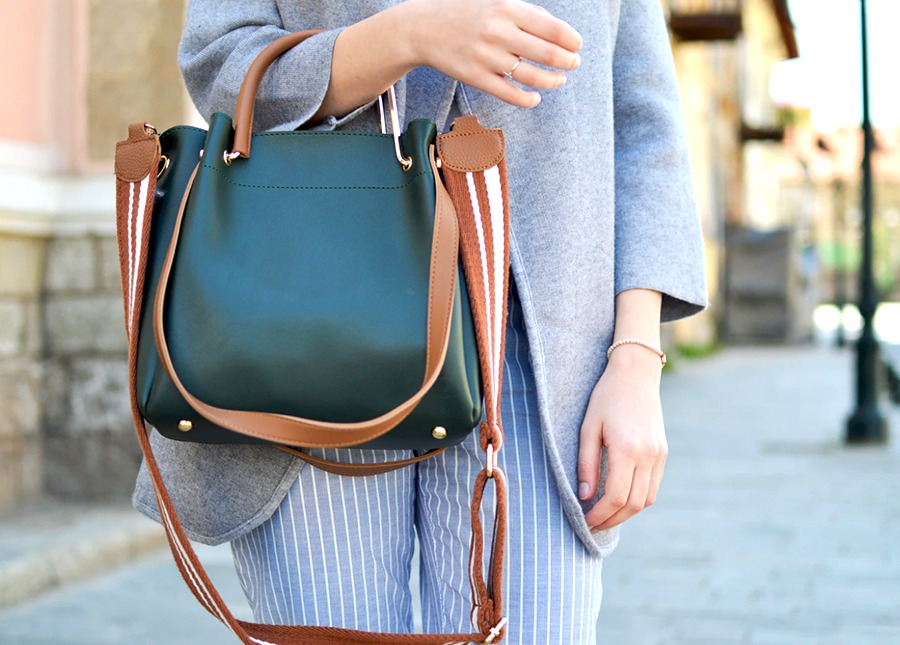 In the last year, I've whittled my wardrobe down to a total of 41 items, including shoes — and not per season, but for the entire year.
I've never really cared for clothes shopping, but I also wasn't naturally stylish growing up and had a hard time developing my own personal style. For years, this resulted in a cycle of big purchases of half a dozen pieces at a time from fast fashion outlets, feeling confident for about a week, and then becoming insanely paranoid and self-conscious a month later when I felt like I was decked head to toe in ill-fitting trend pieces.
Part of building up a better wardrobe over the years has been finding pieces that are versatile, that work just as well at the office as they do hanging out with my friends or taking a walk. That might seem like a daunting task, especially because I live in Toronto, where the weather seems to turn on a dime and I almost always have three distinctly different things to do in one day — hopping from offsite meetings with marketing execs to beers after work with my colleagues and then family time with my sister and nephew is a pretty normal day for me. My office doesn't really have a dress code, but because I do so much industry networking, it's kind of a sink or skim, plan-your-outfits-at-your-own-risk environment.
Of those 41 items, I have seven items that I've deemed my absolute favorite and most useful. They range from $10 to $70. Some are fast fashion (shock! horror!) and some are thrifted vintage. All have passed my six-step essential test, which consists of:
Can I wear it in at least three distinctly different situations?

Does it look good in numerous different outfit combinations (i.e. does it look just as good with a skirt as it does with skinny jeans)?

Can I wear it for two or more seasons? Bonus for all four.

Is taking care of it and washing it relatively straightforward?

Am I free from even the slightest physical discomfort in this?

Has it held up at least a year later?
When I was writing this, I also challenged myself to not include my blazer as one of the most useful items, for one simple reason: being told to just throw a blazer over something and instantly making it look work-appropriate is, in my opinion, the most played out piece of millennial fashion advice. I say this as someone who loves blazers: it's okay to not like blazers. And frankly, we need more solutions than just "throw a blazer on top."
Instead, I went for items that are feel comfortable physically, create a nice silhouette and blend into an outfit without being drab. Some might not work for every budget, but there's not a single item over $70 CAD.
1. Grey kimono cardigan, $70 CAD ($53.23 USD)
Similar cardigan from same brand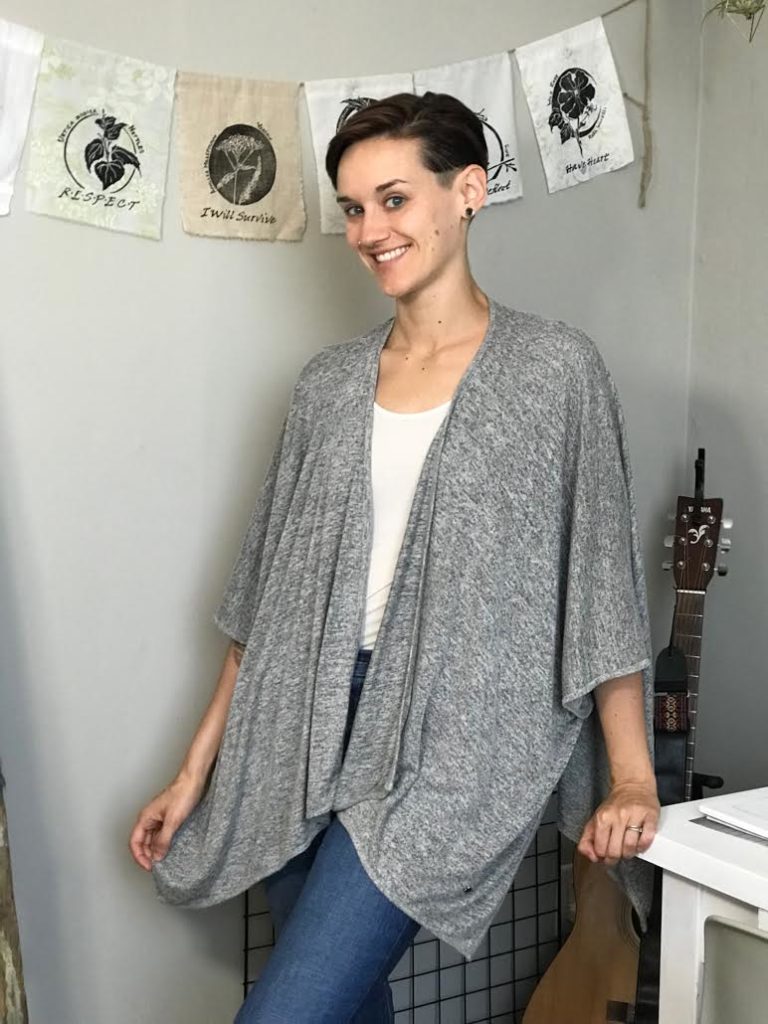 I find one of the easiest ways to look elegant (even when going for casual) is to balance fits – I usually go for fitted on the bottom, flowy on top. This piece basically adds volume and flow to anything. It's neutral enough that it looks good over a T-shirt, but because it's a thinner material, you're not risking adding too much volume by placing it over something like a blouse or denim shirt. Length is also important to me; covering the butt is a great way to create a nice shape in the middle and look longer. I wear this to work all the time, but because it's blanket-like and comfy, I also love to wear it to friends' places, to bars, out on walks, to my parents' place and when commuting.
2. Striped high-neck long-sleeved T, $19 CAD ($14.45 USD)
I call this a turtleneck, but apparently Muji does not. Anyway, this is one of the few times I'll ever go for that's more slim/fitted top. The horizontal stripes are a great way to add curve, and the not-quite-full turtleneck combined with the slim fit make it modern without being obnoxiously trendy, classic without being bland. It's certainly warm, but it's light enough that it falls into my "September to May" collection, and I feel just as comfortable with it at home or at a coffee shop as I do at the office (bonus: it looks surprisingly cool under a black  blazer).
3. Loose black-and-white striped shirt, $57 CAD ($43.34 USD)
This is a shirt that looks extremely casual at first glance, but its fit, sleeves and length (don't let the weirdly tall model fool you, it hits my hip bones) make it perfectly office-appropriate. It supports my thesis statement that horizontal stripes are the most universally awesome pattern, and also goes along with my usual "flowy on top, fitted on the bottom" approach to fashion. This shirt pretty much rides on my shoulders from January to December — it's light and airy on its own but fits inconspicuously under a sweater.
4. Cropped black pants, $59 CAD ($44.86 USD)
Actual pants (different print)
These pants basically hit all the trend points without exaggerating any of them – the rise is high without being super-high, the legs are wide without looking like strange gaucho/Hammer pants hybrids, and there's not an aggressive amount of pleating. They're also a good alternative to standard trousers because they're super professional but give you a lot of motion as you walk. Because they're black, they pair with almost any color, including patterns such as stripes and florals. The length also makes them suitable for both flats and heels, which I'm equally fond of.
5. Dark blue floral dress, $22.99 CAD ($17.48 USD)
Similar styles from same brand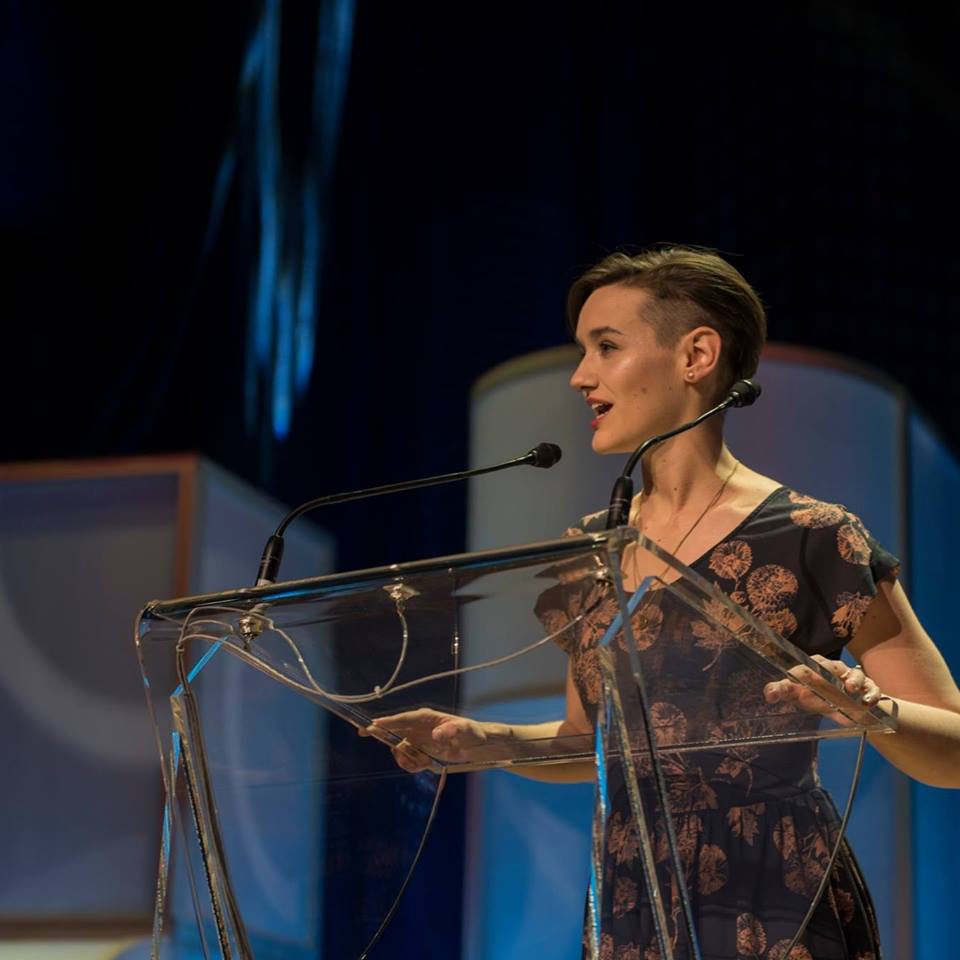 I originally purchased this for my cousin's fall wedding because the dark color and the short sleeves made it appropriate for a formal situation. I later realized that the cut and the light material also made this a good summer dress I could wear to work, despite how dark it was. Throw on some dark tights and booties, it's a winter dress. I tend to shy away from anything that feels "too short," and I find casual dresses are almost always too short, but this dress is a reliable just-above-the-knee length, and its flowy-ness definitely helps it feel always-appropriate. It looks just as good with tights as it does with bare legs. It doesn't take a lot to dress this up, so when I dress it down for the office, I don't wear any jewelry (the higher neckline allows for it) and stick to flats.
6. Vintage floral scarf, $10 CAD ($7.60 USD)
Thrifted
I was a big tomboy growing up, so I resisted uber romantic, vintage items like scarves for a long time. However, a floral scarf I purchased on a whim one day turned out to be a nice ease in to a softer, flirtier look. Because I have short, thin hair, a scarf is a really easy way to add some fun and texture. I can also tie it around part of my bag or wear it on my neck or shoulders for an easy, elegant look. I'd recommend a neutral or light floral mid-size scarf in a light material for anyone, and if you're looking for ways to style it, I happily suggest this styling video by French fashion vlogger Justine Leconte.
7. Old Navy Rockstar jeans, $22 CAD ($16.73 USD) (on sale)
Yes, we're all supposed to hate fast fashion and everything it stands for. And heaven knows, shopping in an Old Navy makes every anxiety alarm bell in my brain sound off. But I'd endure it all for the Rockstar jeans. I've owned two pairs in the last five years (which I think is actually a pretty good track record considering the alleged low quality) and they've actually outlasted an extremely similar pair from Urban Outfitters that cost more than twice what I paid for them. I can only speak for my own  body type, but the Rockstar jeans make me feel like…well, a rock star. They create a really nice silhouette that can step aside and let bigger pieces (like my kimono cardigan) take center stage, but at the end of the day when it's T-shirt time, they're equally great. I would, however, recommend you don't get a pre-distressed pair, as that will almost always lead to additional rips, holes and thinning.
Bree Rody-Mantha is a business journalist and dance teacher living in Toronto. In her spare time, she enjoys sport climbing, lifting and running the vegan food blog, Urban Garlic. Follow her on Twitter here.
Image via Unsplash