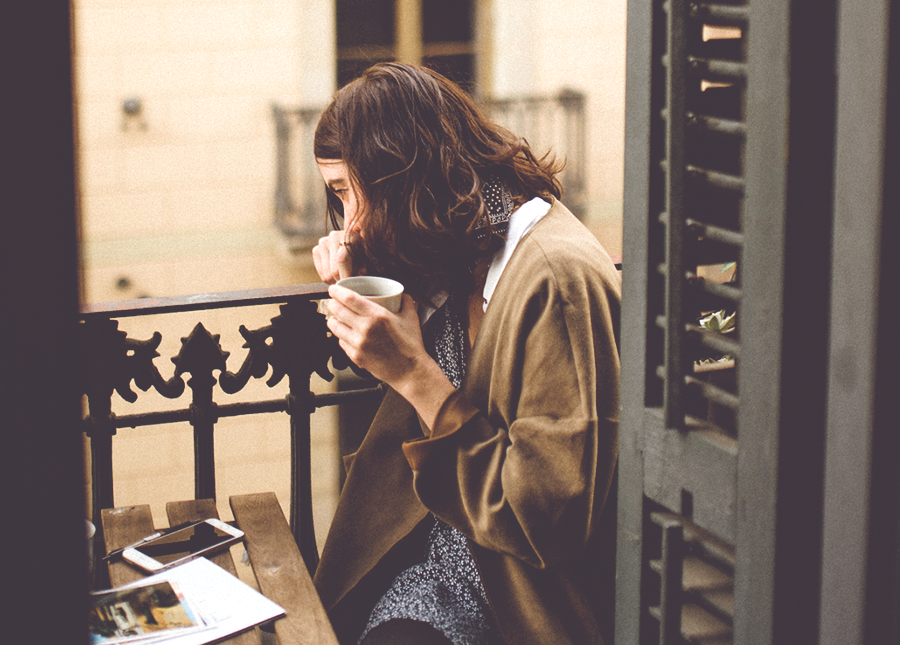 I have reached the point in my life where I love talking about money. (And thank goodness, because otherwise, this job would really suck.) When I hear about friends getting a new job or side gig, looking at houses, or opening a new bank account, I want to hear every last detail. I take pride in being the person people come to when they've started making headway on their credit card debt.
But I wasn't always this way. Just a few years ago, I hated anything having to do with money. I didn't want to think about it — it was boring and, more importantly, thinking about it too much in a city where wealth is constantly being thrown in your face just makes you focus on how much of it you don't have. So I really loved ESI's pick by Kristin Wong this week, which is a heavily related primer on how to manage your money when the thing you hate most is money. Because the truth is, you don't have to love money to recognize that it's a tool you need — something Kristin had to figure out herself:
This is actually why I wanted to learn and write about money myself  — I hated the idea of it always getting in my way. I had to say no to everything because I didn't have enough money. I couldn't travel because I didn't have enough money. I had to move out of my apartment because I didn't have enough money. As much as I tried to ignore it, money seemed to constantly make itself known in my life. I wanted to figure out how it worked so I could keep that from happening.  Below are four pieces of advice for getting comfortable with managing your money when all you want to do is avoid it.
Be sure to check out the full post, as well as the rest of this week's great article picks, below!
1. How to Manage Money When You Hate Money – The Wild Wong
"Money is not as important as your health or your time or your experiences, but it can impact all of those things. You use it and you need it, so you might as well learn how it works."
2. How Can I Help My Children Understand Poverty? – Women Who Money
"Helping children understand different social classes and the struggles of those in poverty helps them develop empathy. It's important for children to understand families are different and where they live, what they own, and what they value differs too."
3. 11 Punchable Financial Offenses According to Me – The Frugal Gene
"Are humans by default good? Yes. I believe so. When money comes in, it's a bit more gray."
4. Does Extreme Frugality Really Matter – Go Curry Cracker
"Extreme saving was a means to an end rather than an end in itself. Our life is now the opposite of lean. And, like most self-imposed challenges, the journey was loads of fun. But I think it is worth asking: Was extreme saving really necessary?"
5. I Thought I Was Too Good For Community College – Making Sense of Cents
"When I was around 17, I applied to several different colleges, but one mistake I made was that I didn't even give community college a thought."
6. 5 Money-Saving Challenges That Actually Work – Rockstar Finance
"Frugal living can be fun! Turn it into a game with money-saving challenges that genuinely work!"
7. The Ultimate Pre-Retirement Checklist – The Retirement Manifesto
"Three years ago, I started a Google spreadsheet with a checklist of things I wanted to sort out before my retirement.  The checklist was laid out chronologically, and I've continued to maintain that spreadsheet as I've crept ever closer to my June 2018 retirement date. It includes too many personal and tactical items to be included here, but it was my basis for this post. I've found my checklist to be quite helpful, and it's my hope that this post will be of use to you as you plan for your retirement."
Image via Unsplash