The 7 Personal Finance Articles We Loved This Week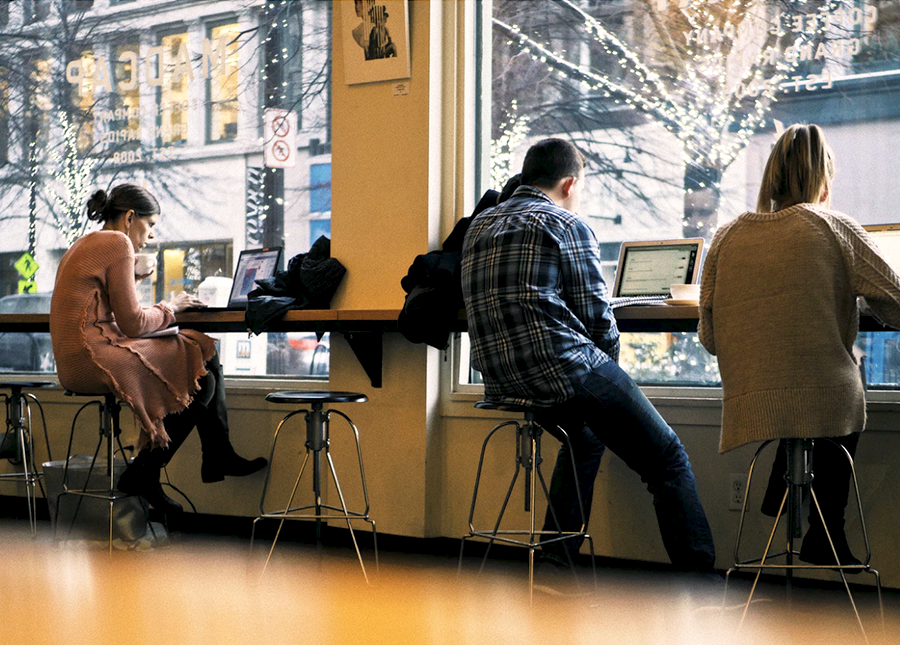 A lot of our posts here on TFD deal with the simple and everyday ways money touches our lives. How to be a better budgeter, how to add more loveliness to your life without breaking the bank. Those simple, everyday pieces of advice are always so soothing to me, but admittedly, they also can't always apply, because there are going to be times in everyone's life when things go to absolute shit, and seemingly from every direction.
I've certainly been there, and I can think of a few friends who are currently going through (or recently went through) periods of one crisis on top of another — breakups, illnesses, job loss, deaths in the family. Those situations always suck, and even more so when you feel like you're alone.
So this week, ESI's pick from Jason Connell was a different kind of soothing — a much-welcome salve for dealing with your life when the hand you've been dealt is suddenly the worst you've ever seen. I love the sense of self-awareness in the article, and also some advice that we honestly don't hear enough from (and for) men: That it's okay to be vulnerable, feel your feelings, and take a break if you need to.
Yes, it's likely that you'll be a wreck during some of this stuff. That's okay. I got a text that made me choke up in the middle of my coworking space one day. While that's not exactly my definition of fun, it's also true to where I was: capable of holding parts of my life together while still very raw and unsteady.

The goal is to strike a balance between facing your pain and seeking relief. There's no formula here. Some days you'll be able to function almost normally. Other days, you'll be so destroyed that returning an email is too much. That's okay.
If you've personally made it to the other side of a super-shitty period of your life, I'd love to hear about it. And if you're currently struggling, know that it's okay to talk about how much it sucks. Be sure to check out the full post below <3
1. Overcoming the Power of Limiting Beliefs – Guy On Fire
"What if I told you that you could achieve or have anything you wanted? Sounds pretty good, right? I am here to tell you that you can achieve most anything you put your mind to. But most people succumb to the power of limiting beliefs; this prevents them from reaching their goals." 
2. 6 Reasons I'm Glad I've Been Through Divorce – Kayla Sloan
"Divorce is hard. It's hard to let go of that vision you've had in your head since you were a little kid about marrying your prince and living happily ever after. But even as hard as it is when you're going through divorce, getting to the other side will help you to eventually see that it was probably for the best."
3. Does early retirement make you lazy? – Millennial Revolution
"This is a question a reader asked me when we met at a coffee shop a few months ago. We were supposed to have a quick 30-minute conversation, but by the time I checked my watch, daylight had turned to dusk, the place had emptied out, and the barista was standing at the exit, glaring at us."
4. How not to have a stress-induced heart attack before age 35 – MikedUp Blog
"I felt unhealthy and I needed to do something about it. But I really didn't know where to go or what to do. So I pressed on."
5. Rethinking the R in FIRE – Femme Cents 
"Our culture has a definition problem when it comes to the word 'retirement.' In its simplest definition, retirement means 'to cease work'. But is it even within human nature to cease 'work' for decades at a time?"
6. How to Evaluate Job Offers to Accelerate Financial Independence – Zen Cents
"To properly evaluate job offers it's necessary to understand what factors most contribute to your financial independence timeline."
7. Guidance for when life collapses – Jason Connell 
"Going a day without crying feels like an accomplishment. Over the past few weeks, I've watched many things I cherish fall apart." 
Image via Unsplash