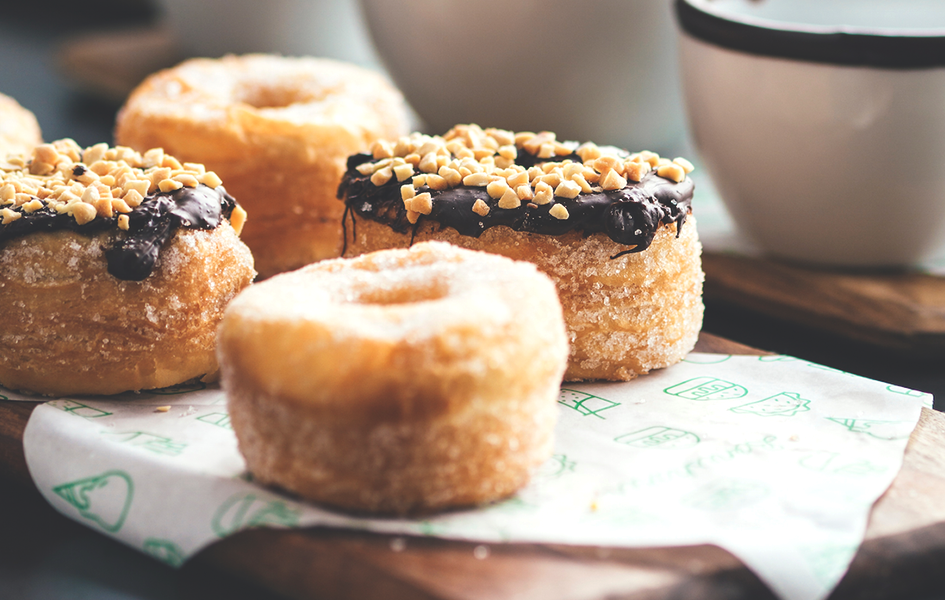 Happy July 5th, everyone! I don't know about you, but as weird as it feels having a holiday in the middle of the week like this, I am so on board with a Thursday that feels like a Monday. The weekend is so close! Again!
This week, ESI included an article I am really glad to be highlighting: money lessons from living through Hurricane Maria (and its aftermath) in Puerto Rico. Of course, the hurricane was and still is a drastic circumstance, but that's the thing — needs (financial and otherwise) don't suddenly disappear when there's a crisis happening. I was really glad to see this post, because of super-important takeaways like this one:
Everything has potential value.

You can also lessen needless waste by sharing what you have that's not useful to you. Our 83-year-old neighbor was on a sodium-limited diet, so she couldn't eat some of the prepared meals that were sent with relief efforts. She gave them to my kids instead, who can (and will) literally eat anything.

If something isn't of value to you, it might well be of value to someone else. Sometimes we're embarrassed to share, or to ask, because we feel that we should be independent. This is nonsense. By sharing what you have, you reduce waste and make it easier for others to share what they have.

Empty flower pots and unused buckets became part of rain catchment systems. We turned old pallets into an outdoor shower. All around us, people looked at their discarded, unused items and saw new uses and new value.
Be sure to check out the full post below, as well as the rest of this week's great picks!
1. 10 Downsides to Early Retirement – Budgets Are Sexy
"While I have not experienced much of any of the downsides associated with early retirement, I have followed the subject closely for years and realize there are some. With that said, I'd like to share ten early retirement downsides to consider as part of an early retirement decision."
2. 7 Things to Remove From Your Cabinet Before Having Nosey People Over – Rich Miser
"Do you like entertaining or frequently have lots of people at home? You can expect some folks to eavesdrop and snoop around if given a chance. Even if your friends or loved ones are not like that, sometimes your guests bring other people over who might be complete strangers to you. Sometimes a contractor comes to take a look at something and may have to use your bathroom."
3. Twice Your Income by 35  – Of Mice And Money
"What savings rate would you need to maintain to reach twice your income by Age 35? Is the outrage over this article well placed?"
4. Dealing with Addiction and Its Financial Consequences – A Personal Story – Money With A Purpose
"Dealing with addiction; Now that's not a topic I thought would ever be on this blog. Why? The story is too personal. It's too painful. And it's too darn difficult to talk about. Yet here we are."
5. What Hurricane Maria Taught My Family About Life, Money, and Community – Wisebread
 "I live with my husband and our young children in Puerto Rico. The hurricane itself was only the beginning. The real challenge came as we learned to manage life without a regular income, with limited transportation, and without power or running water for over two months. Here's what we learned about frugal living from that time."
6. There is Only 100 Percent – Petitely Packaged
"Being a woman in America is tough. Being black in America is also tough. Add the two and you find yourself navigating interesting spaces and facing unique experiences that only other black women can relate to. To watch Serena attempt to be all, do all, and have all and not wrap it in a pretty bow of girl power was refreshing. The visibility of struggle was good because it was relatable. You see her fighting to give 100 percent, which wasn't enough and the realization of if you want to give it more, you have to let something else go."
7. Why Having Your Hopes and Dreams Crushed Can Be a Good Thing – Young FI Guy
"For me, part of the deal with being blessed in living in the greatest ever time to be alive is that, when things go wrong, you don't get too down about it. The reality is, when your hopes and dreams get crushed, it's not the end of the world. In the past, it wasn't always like that."
Image via Unsplash