Living
The 7 Personal Finance Articles We Loved This Week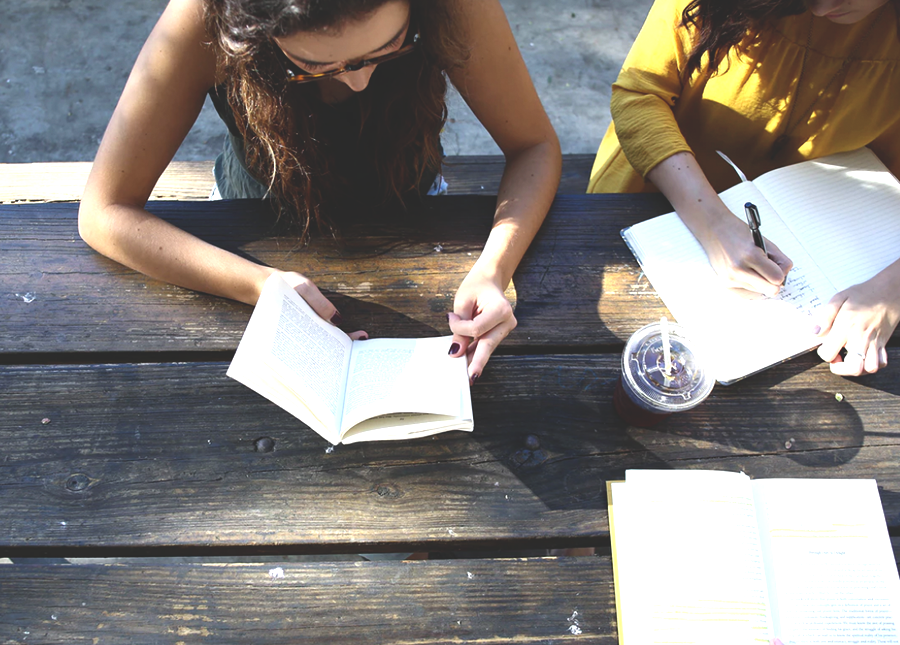 It's Thursday, and you know what that means: time for another round of awesome personal finance articles hand-picked by ESI of Rockstar Finance!
This past weekend, I went up to Lake George for a wedding, accompanied by my boyfriend, Peter, and a van full of his college friends. Beyond the cost of my portion of the van rental and the hotel, I admit…I didn't plan for the trip at all. Peter was the wedding's officiant, which meant we'd be attending the paid-for rehearsal dinner, and of course, all the food at the wedding would be covered. I figured it would be one of the cheapest weekends I've had in a while. Wrong! Despite the fact that we were in a relatively cheap town (at least by Manhattan standards), everything else definitely added up — Dunkin Donuts stops along the way, two days of going out to lunch, morning coffee and pastries, beers at a local brewery, drinks at the hotel. It wasn't the most I could have spent, technically speaking, but I definitely could have planned better.
So I really loved this week's pick from Happy in the Hollow, which provides a master list of saving money on food while traveling. Granted, I wasn't in a place to be able to cook while traveling last weekend — but I'll definitely keep a lot of these tips in mind in the future, including this one:
23. Find street food

Look up food carts and hot trucks. For a good price, you may get more creative food than what you'd find in some restaurants.

How does pork hog braised in Coca Cola with cocoa powder, Thai and Chinese herbs and spices on jasmine rice, pickled mustard greens and boiled egg with pickle Thai chili sauce sound? (Khao Man Gaiin Portland, OR)

In countries with, well, less strict food hygiene enforcement, be sure to look for places that follow safe food preparation practices. You don't want to end up sick. Stands being frequented by many locals is a good sign. They know what's good and keep the supply rotating quickly.
Be sure to check out the full post below, as well as the rest of this week's awesome picks!
1. The Groovy Guide to Doing College Right – Freedom Is Groovy
"The bachelor degree is a scam with benefits. In order to be employed in certain professions, take certain licensing exams, or attend graduate school, you need a bachelor's degree. And, sadly, because so many employers now use a bachelor's degree as a screening device, you very often need a bachelor's degree just to get an interview with a potential employer. So until there's a more sane way of certifying that people have certain skills and knowledge, I can't in good conscience advise a young person to forego a bachelor's degree. Foregoing a bachelor's degree will limit a young person's opportunities."
2. How Playing Poker Can Give You An Edge In Investing – Money Nest
"Professional Poker players use a term called EV or Expected Value to judge whether they should bet on Poker hands. The idea is bets are only ever placed on positive expected value (or EV+) outcomes. So what does this have to do with investing?"
3. Lending Money To Friends Can Ruin A Friendship. This Is My Story. – Frugal Asian Finance
"I know it's not a good idea and can ruin a friendship. But when someone who has helped us so much is in difficulty, we just can't say no to them, especially when we know they can pay us back. All of the friends who borrowed money from us gave it back except for one person. I'm writing to share my perspective on how money can change the way we think of someone we thought we knew well."
4. 27 Ways to Save Money on Food while Traveling – Happy In The Hollow
"I believe that food is one of the easiest line items to stretch in your travel budget. However, this is your vacation we're talking about! So it's important to find a balance between saving money and enjoying your trip. Seeking out affordable food has to deprive you of valuable experiences. Quite the opposite."
5. Three Ways "First, Do No Harm" Applies to Personal Finance – The Physician Philosopher
"We are taught it early and often in medical training: First, do no harm.  The premise is that medical diagnostics and treatment can and do cause harm.  So, your first job in medicine is to not cause further harm to patients.  Interestingly, this is no different in personal finance. The first job is to avoid causing yourself harm."
6. Success Isn't about Money, It's about Peace – Millennial Money
"While it's pretty cool to wake up every morning and do what you want, reaching financial independence will inevitably cause you to go deeper into yourself. This can feel both freeing and jarring, but if you ride the waves of emotions you'll find yourself growing and expanding in a ton of expected ways."
7. Impressive First Date Ideas From a Female Perspective – Studenomics
"The thought of paying $50 for an overpriced scrap of meat, while guzzling down wine to try to cure the nauseating pain of your date's whining voice because they just don't understand why they can't find a decent partner totally doesn't excite me. I want to be entertained and do something with this potential new partner that I can brag about for months with all the girls while they tell their tales of failed dinner dates. Let's look at the best first date ideas from a female perspective."
Image via Unsplash