Living
The 7 Personal Finance Articles We Loved This Week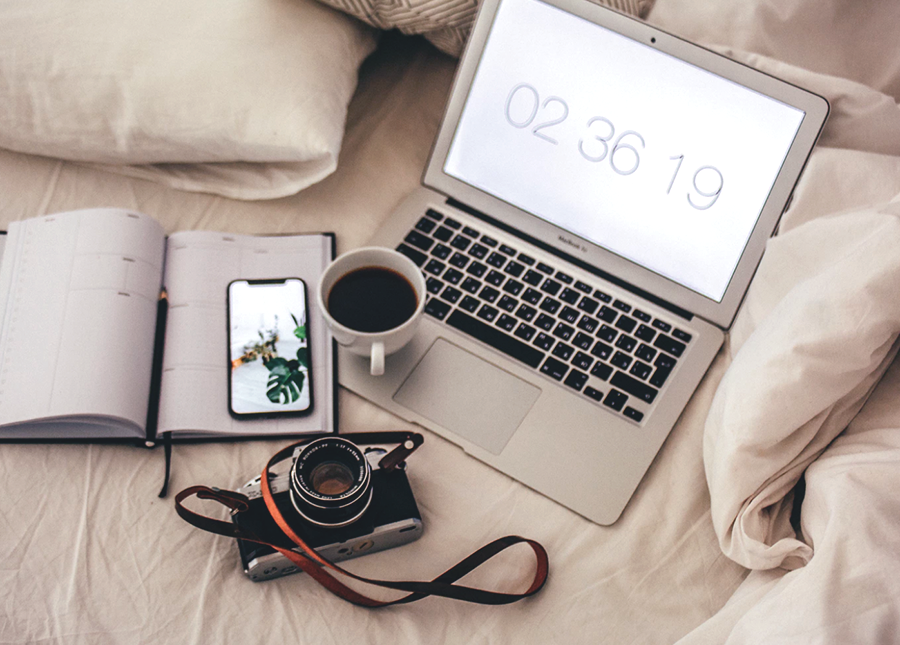 It's Thursday, and you know what that means: time for another round of awesome personal finance articles hand-picked by ESI of Rockstar Finance!
Yesterday, I did something a lot of personal finance experts would tell you never to do: I impulse-bought a pair of sneakers online. A pair of floral-patterned Keds, to be exact — I'd been eyeing them for the better part of a year, but they were one of the "special" editions that cost $70. But when I saw they were on clearance for less than $30, I grabbed them as soon as I could. I didn't check my budget to see if I had room, didn't go tally them as part of my clothing spending for the month. And I feel great about it.
Why? Honestly, there are dozens of personal finance rules that are touted as must-follows, and that is BS. No rule can apply effectively to every single person. And despite the fact that I do write about personal finance on a near-daily basis, I don't follow a hyper-strict budget. I have my own set of rules that works for me, and I'm confident about my money even without adhering to what others say I should be doing with it.
That's why I loved this post from Super Saving Tips, all about the money rules you can "break" and still have a solid financial future. This one was my favorite:
Rule G: To invest you need lots of money

How do you think people who have a lot of money got it (if they weren't born into it)? They probably started small and saved it up and then they invested!

How to break Rule G

Don't belittle your own finances by thinking you can't invest or don't deserve to invest because you don't have a lot of money. You have to start somewhere, and you can start investing with as little as $25 a month. If you can't pay for financial advice, you can use one of the very low cost online companies who will actually pay you a startup bonus or free or really low cost fees to trade or invest with them.
Be sure to check out the full post below, as well as the rest of this week's great reads!
1. Let the Robots Have Our Crappy Jobs (We've Got Better Things to Do!) – Abandoned Cubicle
"So, you wanna ditch your cubicle job…I've got great news for you, then… Your cubicle kind of wants to quit you too! And all those other paycheck jobs out there we've come to know and love post-industrial revolution? They'd rather not have us smelly Meat Puppets around anymore either."
2. The Trials And Tribulations Of Managing Money As A Single Parent – Mad Money Monster
"I was a single parent. During that time, I was the sole provider for my daughter and me. I was working full-time, taking care of a rental property, subsidizing my mother, and getting my master's degree. To say it was a busy, stressful time would be a gross understatement. Somehow, I was able to successfully manage my money during those rough years. I wasn't doing everything right. But I was making ends meet. And here's how."
3. Forget Everything You've Learned – 10 Financial Rules We're Totally Breaking! – Retire By 45
"Here are the financial rules that we have either already broken or are planning to break (Disclaimer: As the kids say, YMMV (your mileage may vary).  Feel free to borrow any of our strategies, but make sure to tailor them to your specific situation)."
4. How To Travel For Less Than $5,000 A Year – 43 Blue Doors
"It can be hard to gauge what will be needed for budget travel, but we started out with a goal of spending an average of $50 or less a day ($25 each)… Our actual spend was $13 each per day.  That's $4,775 a year per person."
5. 7 Secrets You May Not Know about the Top One Percent – Debt Free Dr.
"We typically here the term 'one percenter' tossed around rather loosely in the news these days. So, who exactly is a 'One Percenter?'"
6. Is it Ever OK to Ignore These Money Rules? – Super Saving Tips
"The personal finance realm may have more guidelines and money rules to follow than any other community…sometimes you just have to ask yourself a really big question: 'Is it ever OK to bend or even break personal finance rules?'"
7. Surviving the Speed Bumps of Traveling with Kids – Living Life, Loving Us
"Traveling with a baby or toddler CAN be a difficult experience, but it certainly doesn't have to be. Here is how we survived traveling with babes and how you can, too!"
Image via Unsplash