The 7 Personal Finance Articles We Loved This Week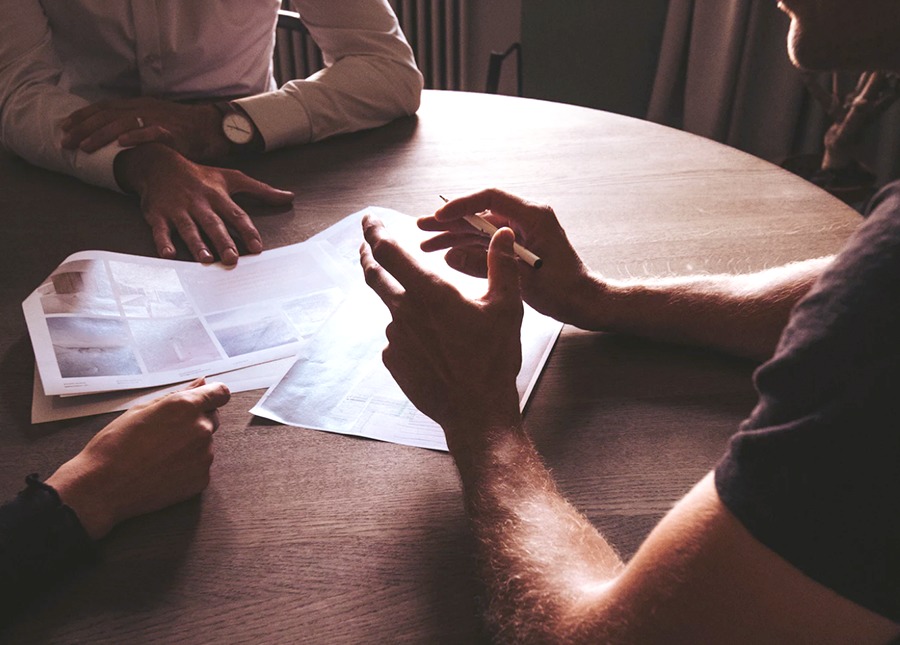 It's Thursday, and you know what that means: time for another round of awesome personal finance articles hand-picked by ESI of Rockstar Finance!
I don't know about you guys, but I am so excited for the impending long weekend. (I also feel so lucky to have the kind of job that allows me to take time off when there are federal holidays.) Usually, we use long weekends to do a bit of traveling or go visit friends in nearby cities. But, with an upcoming "big" trip in the next few weeks, Peter and I are just hanging out at home with no real plans made — and I couldn't be more excited.
As much as I love a "real" vacation, a staycation is such an excellent alternative, and arguably a lot more relaxing. Even if you spend your vacation hanging out on a beach the whole time, you still have to get there. I love and completely agree with the first article in this list, all about the benefits of the staycation — for instance:
You have nothing to prove on your time off. That's the point. Wandering through your neighborhood slowly, drinking leisurely coffees, visiting the exhibits and boutiques you always mean to see, picnicking in the parks you rarely enjoy, spending hours perusing the bookstore, listening to music, dancing in your house, hanging out with friends, having long talks or going on long runs or doing nothing at all, washes your eyes and spirit. You really luxuriate in the rare commodity of free time, rather than rushing about allegedly making the most of your liberation while actually getting stressed out.
I hope everyone has some wonderful plans to look forward to, and I'll see you all back here next week!
1. The Most Relaxing Vacation You Can Take Is Going Nowhere At All – Quartzy
 "There are no rules. This is your free time. Use it to get in touch with freedom, just being, which is, admittedly, a scary thing. After all, one reason we keep busy is to avoid ourselves, the secret fear that without our work or rigid schedules we are nothing, empty vessels, floating adrift on an ocean of nothingness."
2. The Ultimate Guide to Decision Making (A 9 Step Process, Killer Hacks, and Awesome Resources) – Natalie Bacon
"You may think this is really just about choosing one choice over another, but there is more to it. Here are the 9 steps I suggest you take for making better decisions and avoiding bad ones."
3. The Things That Early Retirement Won't Fix – Think Save Retire
"Here I am ready to drop a little bit of reality on you – after retiring from work at the age of 35, I've discovered that early retirement isn't some instant-fix to all of life's problems. It's not that calamine lotion elixir stuff that seems to make everything it touches feel better."
4. Consumerism is a Cult, and We're ALL Brainwashed – The Happiest Teacher
"It takes serious work to emotionally internalize the fact that you've been bombarded by convenient lies by marketers for your whole life, lies set up to get you to buy more stuff you don't need. Lies that keep us spending, spending, spending until we have nothing left, nothing left over so we will never be free of jobs that may not satisfy us."
5. Rejecting Conventional Wisdom – Yellow Brick Freedom
"In living for the right now through consistent indulgence in our heart's desires, we set ourselves up for failure for when true tests of our grit and perseverance come knocking at our reality."
6. What's Your Life Strategy? – Scott H. Young
"There's a lot of discussion about specific tactics you should use in life to become successful: what productivity app you should use, which exercises to be fit, where to invest your money. Missing from this is the question of how do you think about the big questions in your life? Not just where you spend the hours and minutes, but the months and the years."
7. Getting Fired: What Happens and How to Handle It – Fiscal Tiger
"Getting fired is an unpleasant, stressful, and frustrating experience. It's basically somebody telling you that you failed at being a good employee. Yet, just because you got fired doesn't mean you should shut down or explode in rage. Even after that hurtful meeting with your boss, there is work to do, and you need to remain professional while doing it."
Image via Unsplash