Living
The 7 Personal Finance Articles We Loved This Week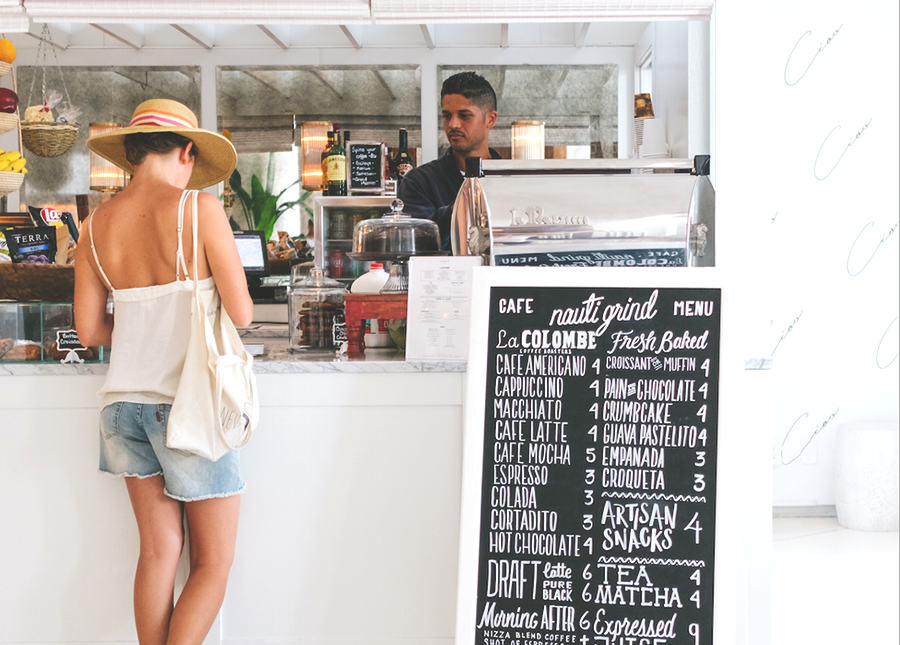 It's Thursday, and you know what that means: time for another round of awesome personal finance articles hand-picked by ESI of Rockstar Finance!
Most of you probably know by now that I am not into strict budgeting. I think a lot of people are more successful with managing their money when they know how much to spend on groceries, gas, entertainment, etc. each month, but those strict kind of categories just don't work for me. Instead, I know how much I want to save, and I allow myself to spend whatever's left.
I've realized, after writing about personal finance for a while, that what I do is an even simpler version of the 50/30/20 rule. Essentially, it states that 50% of your post-tax income should be allocated for needs, 30% for wants, and 20% for savings and debt repayment. I'm fortunate to be able to save more than 20% of my income (it fluctuates since my income changes, but it's usually around 30%), which is mostly due to the lucky circumstance that I can keep my needs at less than 50%. Sometimes we don't have control over what we need to spend on needs (like housing, food, transportation, medical costs, etc.), but aiming for using this rule is a relatively accessible goal, I think.
I love that this article was included this week, as I think it's a great explainer! I love what it has to say about why this system works for a lot of people:
This makes it really straightforward to see where you might be overspending and, importantly, how to fix it.

For example, say you decide to start a 50/30/20 budget. Great!

But you're…kinda not really careful with your money and then, at the end of your first month, you calculate your expenses. And whoops, you don't have enough to make that contribution you definitely intended to make this month to your retirement account.

Straight away, you'll be able to see that, say, too much is going into "needs" and "wants" and not enough into "goals". And then you can figure out just where you need to tweak your spending.
Be sure to check out the full post below, as well as the rest of this week's great articles!
1. How Much is Enough? – Afford Anything
"I've begun believing that FI is a feeling, not a number."
2. Section 199A: The Tax Break of the Century – Mad Fientist
"Using Section 199A, business owners and real estate investors may get to simply "not" pay income taxes on the last 20% of the income they earn! And the best part? You don't need to burn any cash or make big financial commitments or suffer through mind-numbing complexity. To get the big savings, you just need to do your tax return right."
3. 27 Cheap Things To Do When You're Bored This Weekend – Personal Finance For Beginners
"Boredom can be an expensive feeling. Here are some things to do when you're bored and don't want to spend a fortune on entertainment."
4. 6 Signs Leaving My Job Was the Right Decision  – Rich & Regular
"I was on the brink of completing my tenth year at the company and had every intention of it being the last company I would ever work for. But as we've come to learn, things don't always work out as planned."
5. Money is Everything – Physician On FIRE
"If you care about yourself, your partner, your neighbors, your children's future, and the world in which you live, it's time you start caring more about money."
6. Why the 50/30/20 Rule Will Be Your Ultimate Budget Plan  – The Land Of Milk And Money
"The 50/30/20 rule is probably the easiest way in the world to figure out how to budget. Not only does it make it super easy to see how much you should (or shouldn't) be spending in each budget category, it also means that it's immediately clear where you should be making some changes."
7. Perhaps the Secret Reason Your Job Sucks Is…You? – High Fiving Dollars
"Society has conditioned you to believe that our jobs are supposed to suck. That if something becomes too enjoyable, it ceases to make you any money. The frightening part is that you've believed this lie for far too long. Think long and hard: how many years have you wasted away, feeling really shitty about your job because you think you can't do better? The good news is that you can erase this belief once and for all."
Image via Unsplash