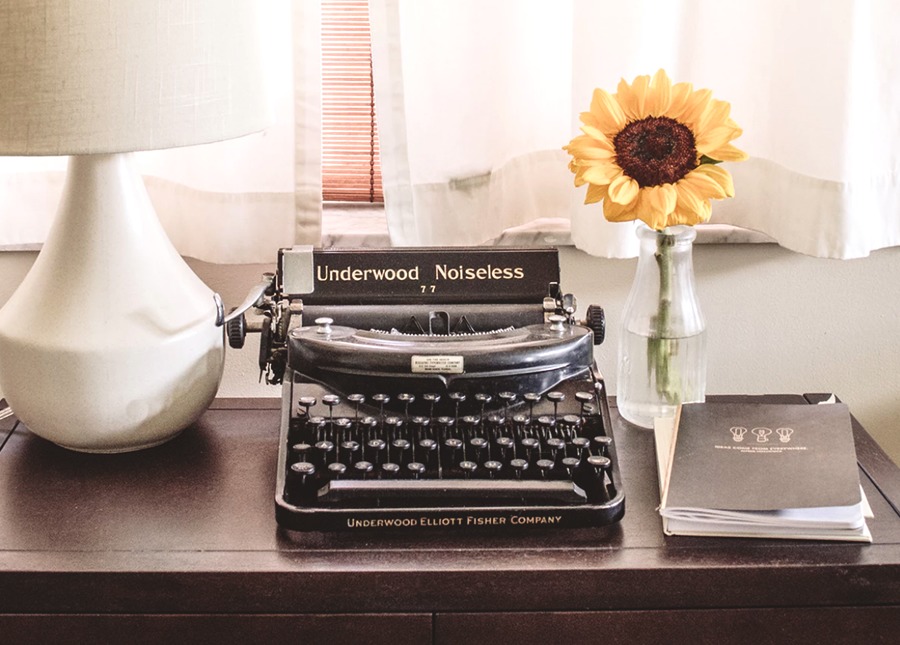 It's Thursday, and you know what that means: time for another round of awesome personal finance articles hand-picked by ESI of Rockstar Finance!
Personally, the idea of being completely financially dependent on one particular job is incredibly scary to me. It's even more terrifying considering I work in media, an industry that's constantly being upended by the changing ways people consume content. Even if you don't work in the same field as I do, you probably understand the unnerving feeling of not knowing if you'll have a job tomorrow or the day after. Unlike years past, it's becoming incredibly rare for someone to work at the same place right out of college up until retirement.
Not to scare you, but I say all of that to stress that you should never ever be beholden to one job. Having multiple streams of income is a surefire way to ensure you're never left having to scramble to support yourself if you so happen to get laid off or your hours get reduced because your employer can no longer afford to pay you as much as they were before. Plus, doesn't the prospect of earning money while you sleep sound like a dream? Well, it's not a far-fetched idea. In fact, it's completely possible, as outlined in the fourth article on this list, which goes over various different ways you can make bank outside of your 9 to 5. Not only will this method build you a financial safety net in case your career goes awry, it's a great way to build wealth for yourself — and who doesn't want that?
Be sure to check out the post in full for tips on making money, and the other great articles below.
1. Top 10 Reasons Why You Do Not Need a Financial Advisor – The Retirement Spot
"Want to sell a product? Fill the contract's pages with lots of numbers so no one understands. As I sat at the desk and leafing through pages and pages of words printed in the smallest font possible (with percentages thrown here and there), more commissions to the guy in front of me, I didn't have a clue what I was reading or what everything meant.  I only knew I didn't want any part of it."
2. 5 Reasons Why Young Women Need to Think About Financial Independence Differently – Sisters for FI
"We just aren't taught that the money we are earning today can actually buy us time in the future. Time to spend with our kids, with our aging parents, with other family members."  
3. The One Thing FI Can't Give You is the Only Thing You Really Want – ESI Money
"We are all in this constant pursuit of happiness. And the dream, our deepest hope, is that one day soon we catch up to happiness. In the FI community, we have found a cheat code. A life hack that buys us back our freedom. Once we hit this mystical FI number, we will essentially be free. We will escape the rat race and live life on our own terms. So ask yourself, why do you want to be free?"
4. How To Setup Multiple Streams of Income – Chain of Wealth
"Everyone knows you should have multiple streams of income. So why do so many people struggle to set them up? Here's the truth: Most people believe only millionaires have the resources to create passive income."   
5. A Few Reminders to Those in HR and Leadership From Those With FU Money – Life Zemplified
"No matter what the basis for your interaction with another individual is, if it appears your original goal will not come to fruition, don't close yourself off from other potential outcomes. You both may still come out ahead."
6. Frugality Is a Lifestyle That You Might Be Doing Wrong – The Frugal Gene
"But I do question why frugality isn't considered a lifestyle in a definitive sense. I kind of have a theory though: it's because sometimes people don't get it, can't do it, get too caught up, or do it wrong."
7. How to Outsmart Your Own Brain for a Better Retirement (Overcome Damaging Cognitive Biases) – NewRetirement
"Your brain is not necessarily set up in a way that makes it easy to plan a secure retirement. You have cognitive biases — faulty ways of thinking that are unfortunately hardwired into your brain — that work against you."  
Image via Unsplash