The 7 Personal Finance Articles We Loved This Week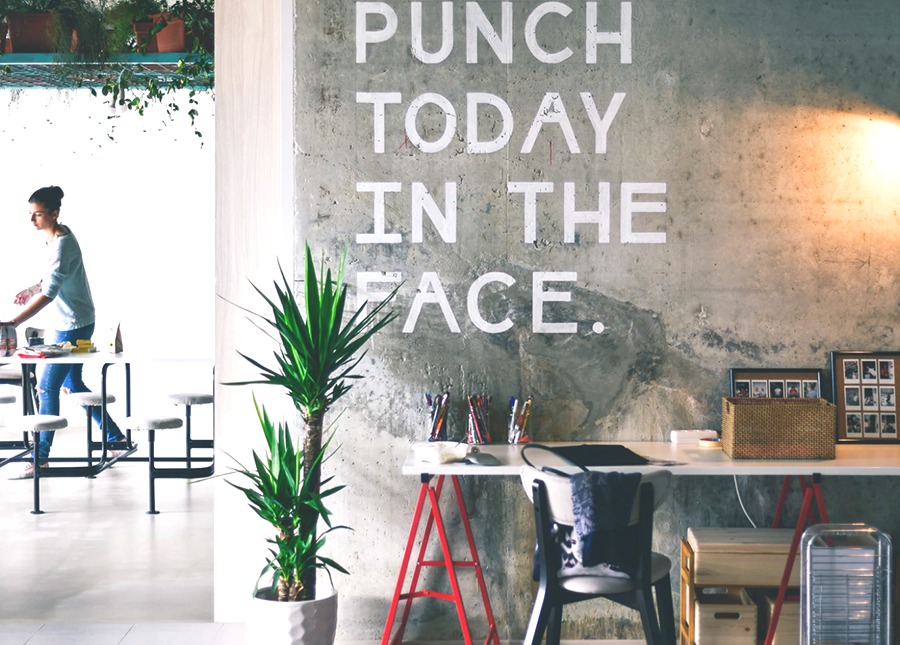 It's Thursday, and you know what that means: time for another round of awesome personal finance articles hand-picked by ESI of Rockstar Finance!
Taking it back to basics today, I want to talk about how I became a person who talks about money. Not to be corny, but I completely owe it to TFD. Money was a topic I never bothered trying to learn about because it just seemed so inaccessible. I needed a space for real people, free of jargon or condescension, where I could learn about money on my own.
And that's why I really enjoyed this week's pick from Humble Dollar, all about issues within finance media. I completely agree that the heavy focus on financial news (rather than, say, accessible tactics or relevant information) is what can be so off-putting for some, and lead to bad decisions for others. I love this quote especially:
Indeed, I'd argue there's very little financial news that everyday Americans need pay attention to. I think the new tax law is important, in part because it makes carrying mortgage debt less attractive. I think the new no-minimum policy for Fidelity's mutual funds is intriguing, because it makes it easier for cash-strapped investors to get started in the financial markets.

What it comes to managing a family's finances, what else of importance has happened over the past year? Give me a few minutes, and I'm sure something will come to me.
Be sure to check out the full post and the rest of this week's great picks below!
1. Acceptable Incompetence is Absurd – Indeedably
"A good financial planner should be looking at what the right answer is for you. Not the highest commission for them. A good financial planner understands they will be held accountable. A client won't always like the advice they are receiving. Providing the right advice may well cost them the client. The alternative is providing the advice that a client wants to hear, which means the planner is not doing their job."
2. The Average Retirement Savings by Age and Why You Need More – NerdWallet
"Even so, it's natural to wonder how much Joe around the corner has in his IRA, or whether Betsy in the marketing department is maxing out her 401(k). Average retirement savings balances by age give that itch a slight scratch. They're not rules of thumb, or even savings guidance. But they are an interesting peek under a curtain that is typically drawn closed."
3. 5 Rules to Climb the Corporate Ladder You Didn't Know About – C.J. The Money Guru
"We've all been told from a very young age that all you need to do is work hard and you'll succeed. Although some of this is true, it's not always the case.  Especially if you are trying to climb the corporate ladder."
4. Bad News – Humble Dollar
"When I was a columnist at The Wall Street Journal, I repeatedly heard two complaints from editors, especially those with little understanding of personal finance: 'Our readers want something more sophisticated' and 'Where's the news hook?' That, in a nutshell, explains why the media can be so bad for our financial health."
5. How NOT to Focus on Money – Why We Money
"When I was first starting to learn about how to take control of our money, I was legit obsessed with the topic. Really. I couldn't get enough. I wanted to know every little money-making, debt-paying, invest-for-the-future, frugal hack I could get my hands on. And it worked."
6. How Ego Is Killing Your Financial Well Being – Ehelpify
"Billionaires come with their yachts and there is always a competition on who has the biggest and most luxurious yacht. For them however, they can afford it. For the rest of us mere mortals, losing the run of ourselves can really harm us financially. So let's dig into what to look out for and try to fix it before it's too late."
7. Minimalism is Not a Virtue – Champagne and Capital Gains
"But the concept of 'less is more' and 'minimalism is the way to be' has become the party line for many personal finance and lifestyle bloggers (and readers). Today, I'm here to tell you that striving for minimalism as the ideal lifestyle is bullshit. At least for most of you."
Image via Unsplash